Source:Facebook.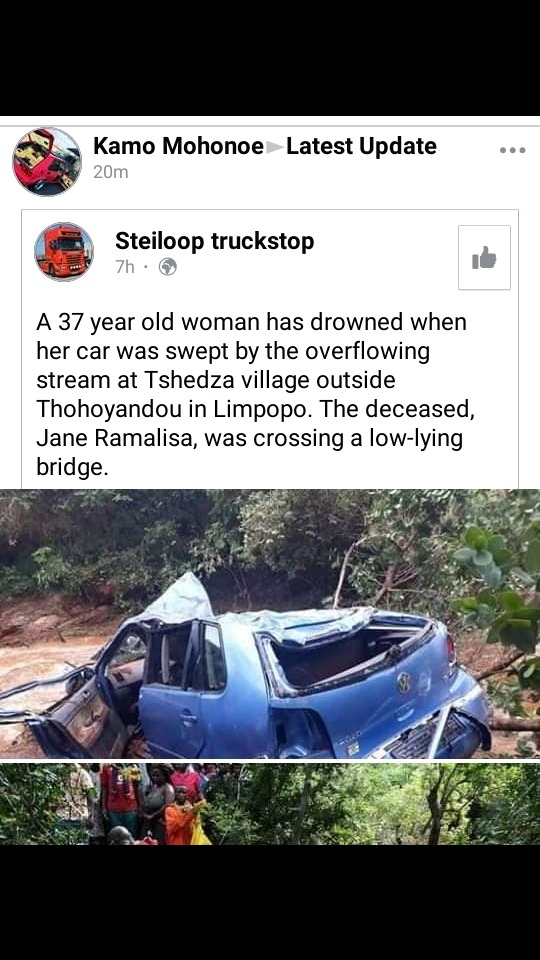 Photo:Facebook
There a certain picture circulating in the social media that illustrates how bad the natural disaster impacted the people on road. This saga has brought about the biggest fear unto the motor vehicle drivers.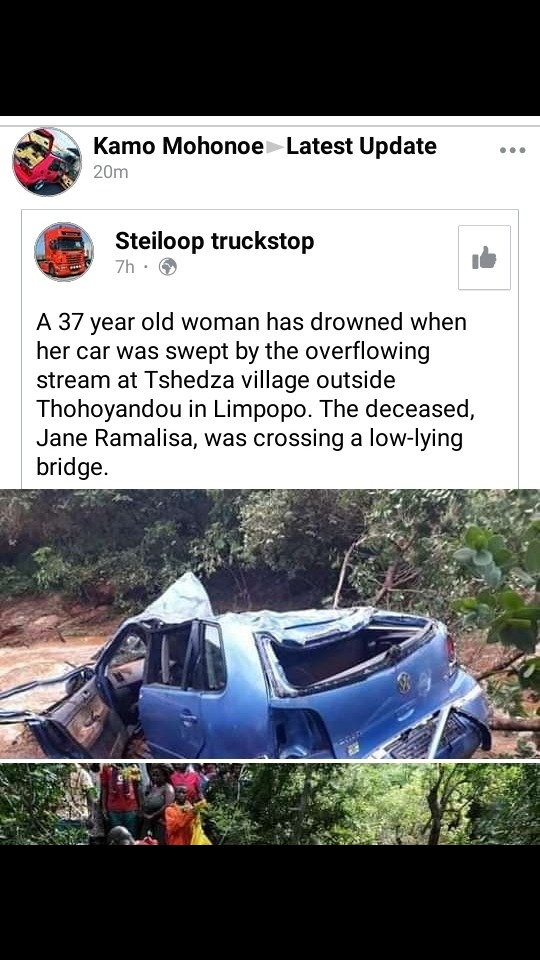 Photo:Facebook
It is said that the poor woman of about 37 years old was driving a blue Polo vivo on her way, unfortunately she entered a road that she used to drive on it as usual. She had no idea that the is an overflowing of stream on that perticular road. Apparently that overflowing of the stream swept her off the road.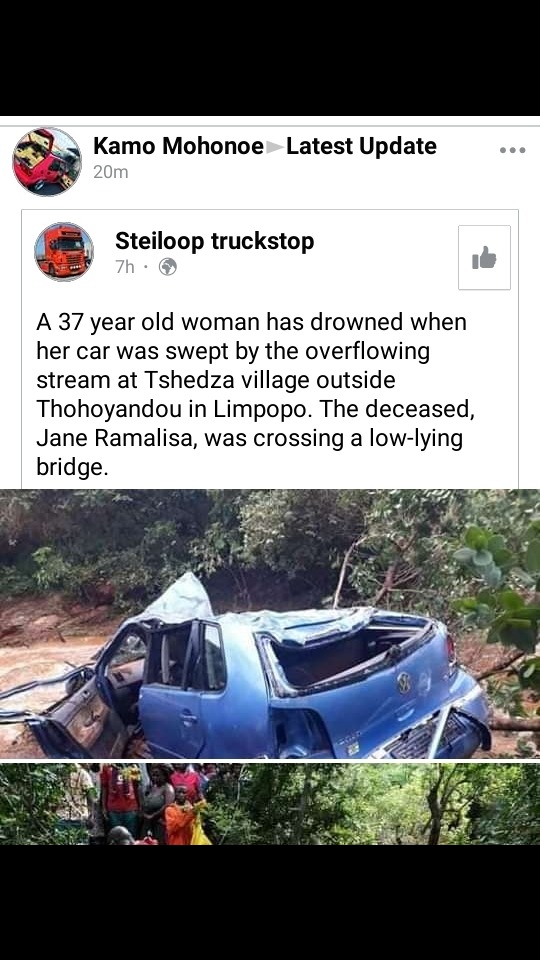 Photo:Facebook
Many people are stil having complains about the dangerous infrastructures that they encounter through the way. We have many companies that are capable of fixing the roads, bridges and dams, just because of the existance of nepotisim. We stil going to have a major challenge of improper fixed infrastructures.
Photo:Facebook
Now a poor woman was involved in an accident that is caused by things that aren't necessary disaster. It is really shocking and disappointing to hear that a poor woman was wipped off by overflowing stream or water that is coming from rivers accros the bridge.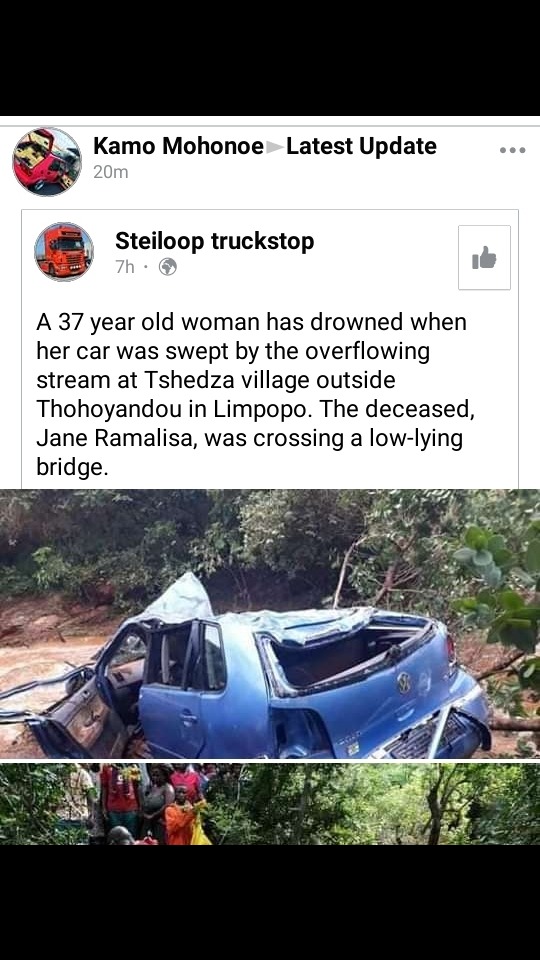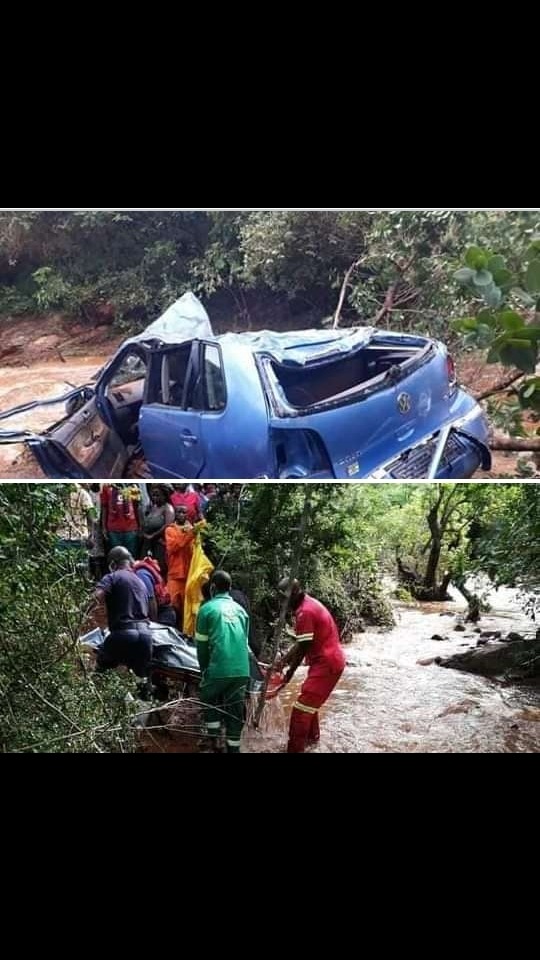 Photo:Facebook
A poor woman had to be haunted by the paramedics after the accident. At last she was found but unfortunately her life is lost.Something have to done concerning this matter because we have face a large number of accidents that are in liked with unsuitable infrastructure.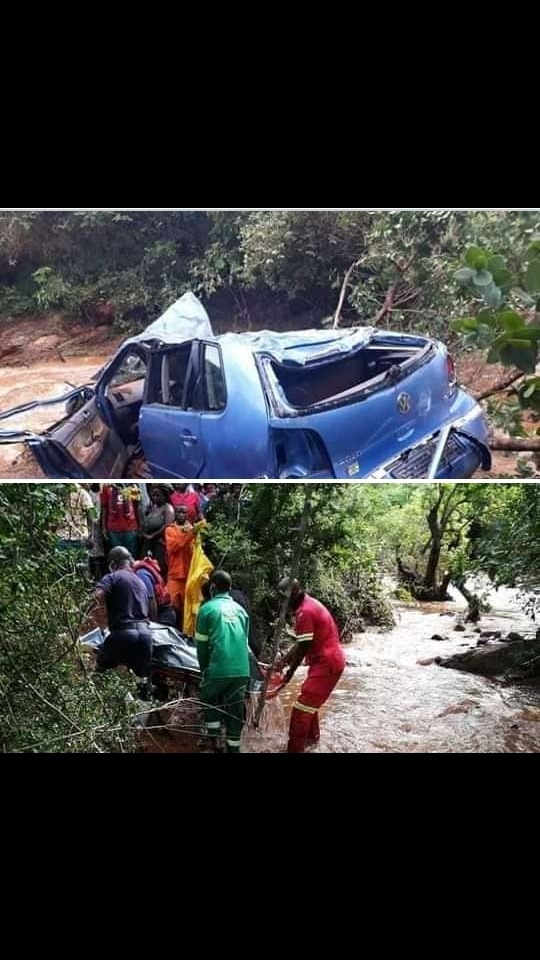 Photo:Facebook
All the best to our matriculants.
Kindly, share like and comment.
Content created and supplied by: Tebogo98 (via Opera News )