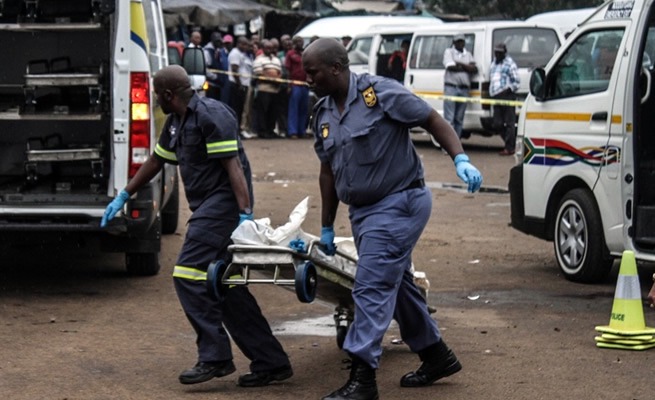 Mpumalanga Province has not been spared from the taxi violence which has been sprouting in various parts of the country.
Taxi wars have been more common in the Gauteng, Western Cape and KwaZulu-Natal Province but it seems like it's now a nationwide syndrom.
Lives of taxi operators and taxi owners are at very high risk as the wars rage on. Dangerous men are hired as hitmen to take down rivals.
Two suspects who are said to be the leaders in the murder owners have been nailed in Nelspruit and Barberton.
According to a media statement that was released today by the South African Police Services, the duo is set to make a court appearance where they would make a formal bail application.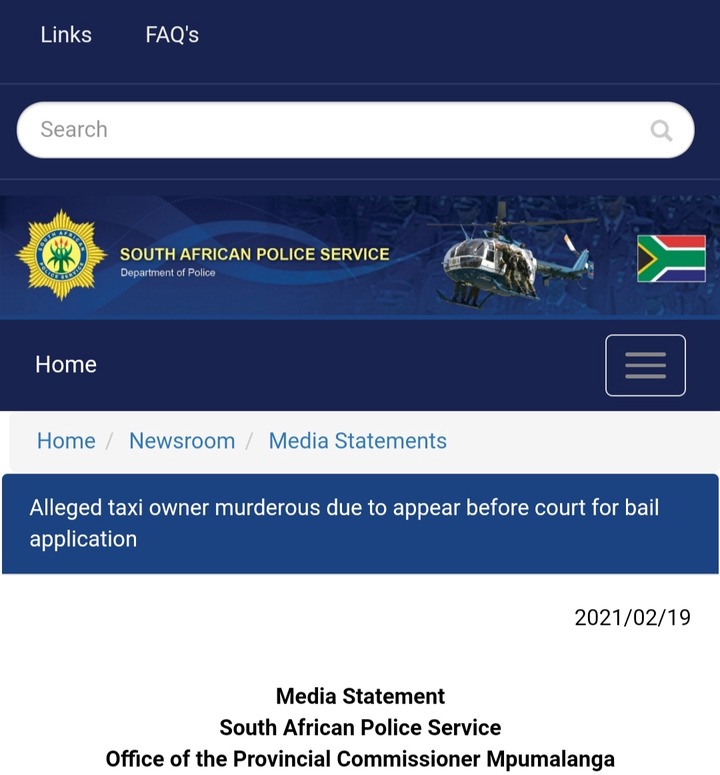 This follows an incident in which they are being alleged to have carried out the murder of a taxi owner.
In an incident which happened last week, a 34 heat old taxi owner was shot dead by two men in Barberton.
An investigation which was carried out by the law enforcement agents eventually led to the arrest of two suspects are aged 34 and 55.
They were arrested in Nelspruit and Barberton respectively on Tuesday the 16th of February 2021 after the members had used every detail that they had come across in the investigation.
A thorough investigation by the detectives left all fingers pointed to the two men as they appeared to be linked to the assassination of the taxi boss.
The taxi owner got murdered on the 12th of February 2021 in the evening. On the fateful night, a taxi owner is said to have parked at the residence of a well-known mechanic I the area.
As he was about to leave for his home, a man stormed in front of him armed with a rifle. The armed men opened fire towards the taxi owner and left the scene without saying out a word.
Lots of questions where left being asked after the murder of this taxi boss as some were quick to question if the issues could not be solved verbally in the event they were any.
The motive behind the murder is still not yet known up to today and investigations are underway.
Content created and supplied by: AfricanChannelNews (via Opera News )