Tim Omotoso is the main leader of a Jesus Dominion International, situated in Durban, South Africa. He is at present in prison and being investigated at the Port Elizabeth high court for assault and illegal exploitation. He is affirmed to have prepped his casualties and started attacking them from the age of 14. 
Another of Pastor Timothy Omotoso's life savers have been depleted — and he should stay in the slammer for years to come. This comes after the Supreme Court of Appeal (SCA) excused his application for leave to request against his bail refusal. 
Omotoso had moved toward the court once more requesting that it upset his bail refusal, the appointed authorities were inches short of advising him to voetsek. 
Omotoso, 62, and his co-denounced, Lusanda Sulani, 37, and Zukiswa Sitho, 29, face 63 primary and 34 elective charges going from assault to illegal exploitation, rape and racketeering. 
They argued not liable to all the charges toward the beginning of the preliminary. The state was because of call its next observer on Monday after in any event seven of Omotoso's supposed casualties had just affirmed. 
The case has been defaced by various delays since it began over two years prior. 
Omotoso, a Nigerian resident, was captured in April 2017 at the Port Elizabeth International Airport and has been in guardianship since, flopping multiple times to get bail. Sulani and Sitho were delivered on R2,000 bail each soon after their November 2017 captures.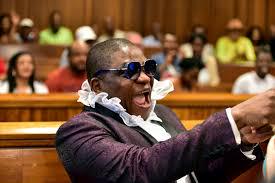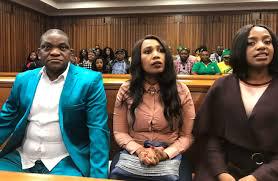 Content created and supplied by: RonewaRamulifho (via Opera News )