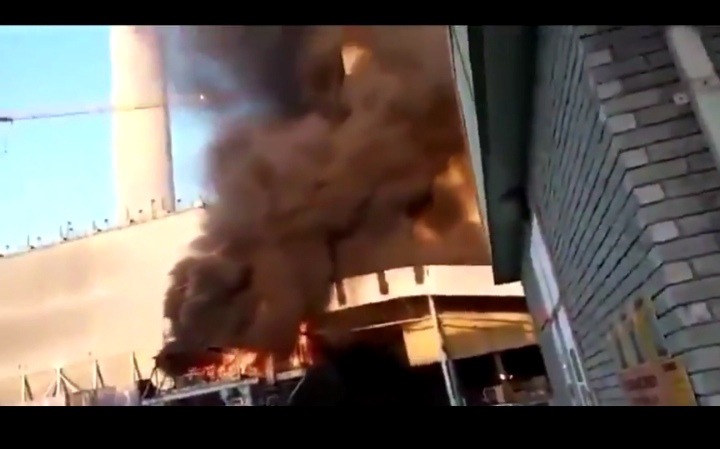 While Eskom is battling to meet the country's power needs, one of its power stations has been engulfed in a raging fire on Friday morning. The unfortunate news were broken by crime reporter, Yusuf Abramjee.
"Fire at the Kendal Power Station, Ogies Mpumalanga. Blaze extinguished and operations are continuing," Abramjee wrote. According to him, the cause of the fire is not yet known but investigation is pending.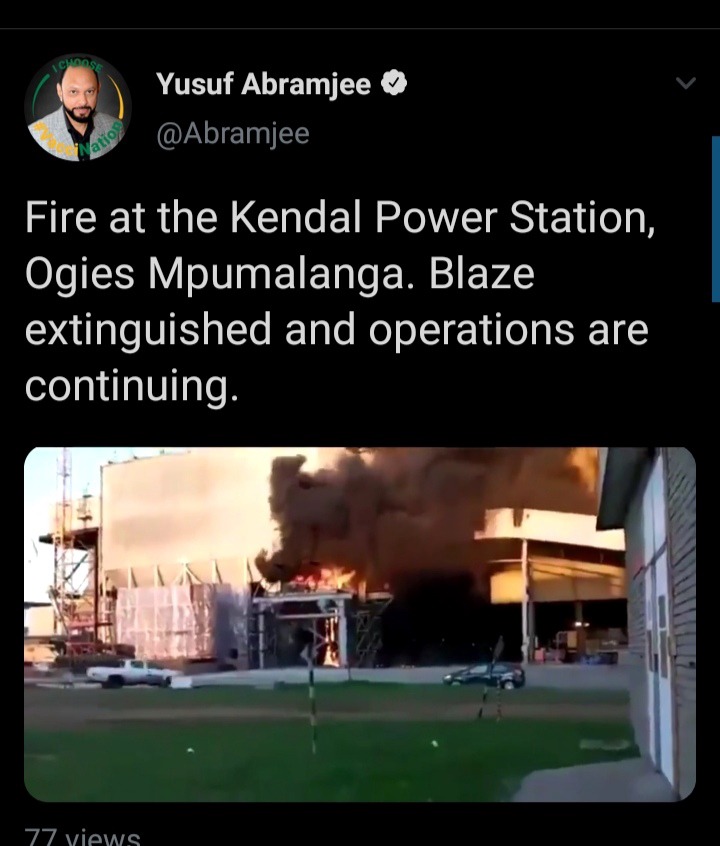 Eskom has also confirmed that a fire broke out on one of the conveyor belts taking the ash out of the Kendal Power Station this morning. The fire was extinguished and there were no injuries. The belt will be replaced today. The station continues to operate as normal.
"Next eskom can confirm belt is damaged more than initially expected but no loadshedding, followed by with the additional strain on other belts they have broken down unfortunately loadshedding stage 3 from 12:00," a Twitter user said, adding that they are concerned the fire can later result in long hours of load shedding.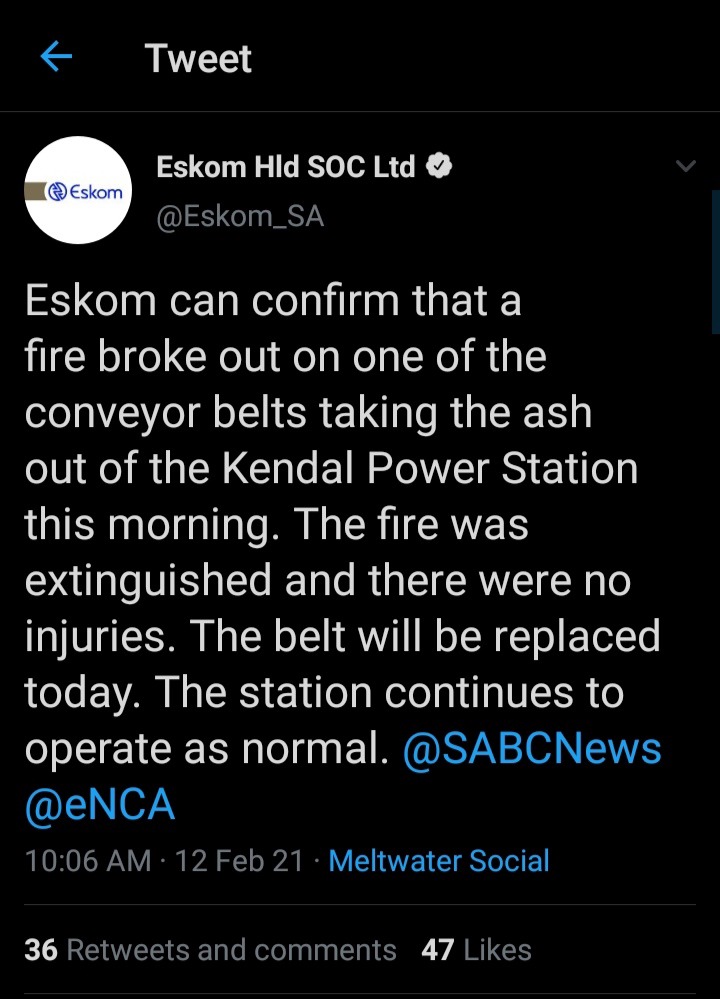 Content created and supplied by: Mmapula (via Opera News )