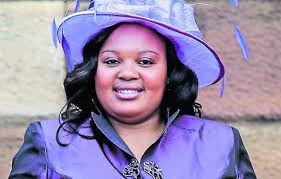 MaNtuli is best remembered as one of the wives to former South African president Jacob Zuma. The former president is known to be a polygamous man. Although MaNtuli is the fourth woman in his married life, she is currently his second wife.
Nompumelelo Ntuli was married in 2008, in a traditional setting that went viral online. Her husband, the former president was contesting for the re-run in the election. MaNtuli has also been involved in a scandal that saw her get banned from the official Nkandla homestead.
She's the mother of three children with the former president. MaNtuli was accused of attempting to kill her husband by poisoning him - this led to her eviction from the family home back in 2015. Even so, she was not charged for a long-time and when it finally happened it has been a long wait to see the outcome. Her lawyers are getting impatient at the dragged case.
Zuma was reportedly ill after his trip from the US when it happened. Media reports then emerged that MaNtuli had poisoned the former president back in 2014. Since then, the estranged wife of the former president has since suffered emotional trauma for being associated with the attempted murder.
On the issue of MaNtuli having the knowledge of a conspiracy to murder Zuma or if the allegations against her was a setup, her lawyer said:
" She has no knowledge of any conspiracy and has not been involved in anything untoward or illegal. She has no proof of any allegations being concocted and is not going to speculate about this. If there is sufficient evidence with which to charge her and bring the matter before the court we urge the NPA to do so. In fours years they have not been able to do so and there is accordingly no grounds to do so, in our opinion".
The two had plans to seek redress from the High Court, if the matter was not addressed quickly. It seems we will wait and see how things turn out. It's about time MaNtuli knew her fate.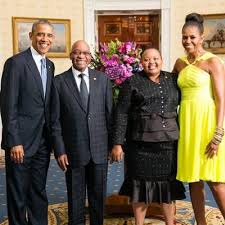 Content created and supplied by: Amantlemahle (via Opera News )