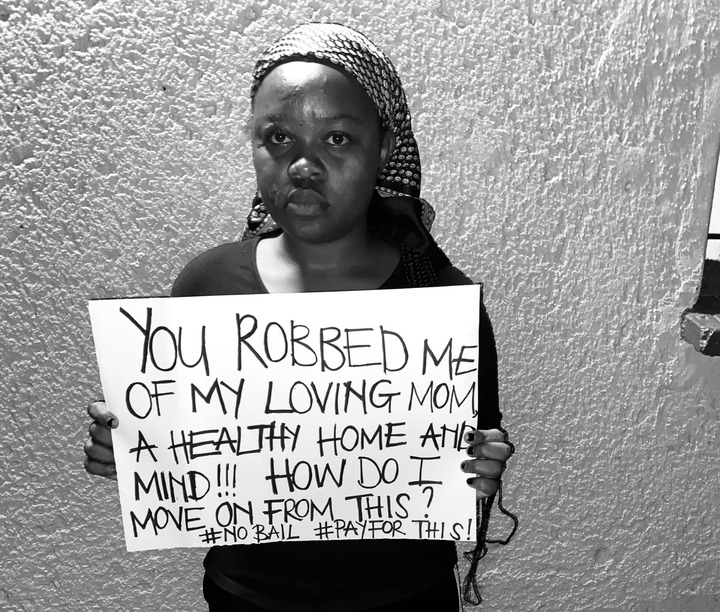 A woman from Malamulele in Limpopo has been on a social media campaign to gather support for her and family while they prepare to see their father in the dock appearing for the murder of his wife, their mother.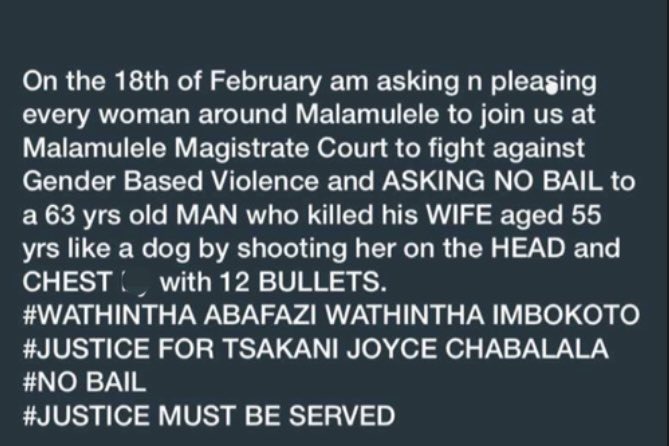 According to the young woman's posts on twitter, on the 18th of February, the alleged killer appeared at the Malamulele Magistrate Court. The man who is 63 years old is accused of killing his wife, who was 55 by shooting her on the head and chest. A total of 12 bullets were hailed.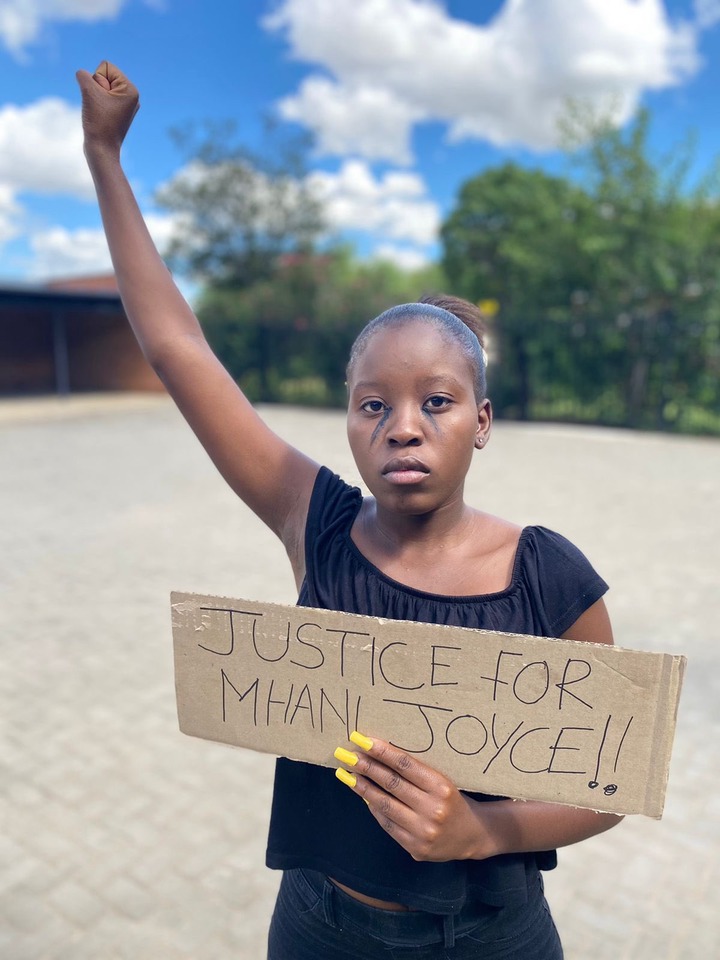 Tsakani Joyce Chabalala, says her daughter through her twitter posts, was supposed to have celebrated her birthday on Sunday the 14th but had met her untimely death prior. She was murdered on the 06th of February by her husband, who is mentioned by their daughter as Skheto Daniel (Xisedani).
In one of her images posts, Vawinile Maswanganye is seen holding a placard written, "you robbed me of my loving mom, a healthy home and mind. How do I move on from this? #Nobail#payforthis."
South Africa's attacks on women and children by men has been an issue for years, reports of killings are announced on a daily basis and it seems there is no end to this issue. Women are in the mercy of their intimate partners and strangers alike and there are not many prosecutions that could give one hope of a better South Africa for all.
Source: www.twitter.com
Content created and supplied by: NewsFlashMedia (via Opera News )