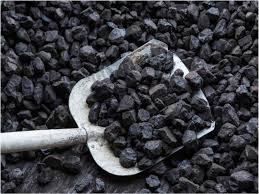 Coal is one of the minerals which were used for many energy uses, like in households, and industries. Trains used coal as a source of electricity before electricity was inverted, people used coal stoves to cook before gas, and electric stove arrived.
Coal is a black or brownish sedimentary rock, it is formed as strata called coal seams. It is very carbon with more other variable elements like oxygen, Hydrogen, and sulfur.
In modern days coal is used as fuel to generate electricity in coal fired power plants. The heat produced by the combustion of the coal is used to convert water into high pressure steam which drive a turbine, that produces electricity.
It is so amazing how coal is formed, it is formed when dead plants matter submerge in swamp environment. This is subjected to geological forces of heat and pressure over hundreds of millions years. These plant matter transform over time from moist, low carbon, to coal.
Content created and supplied by: MisterLee (via Opera News )