Transport minister Fikile Mbalula took to social media to vent out his anger as he narrates that he saw a man who butchered his wife almost to death.
Mbalula had no kind words whatsoever for the woman basher and he reffered to him as a "dog."
"Today i saw a woman butchered almost to death by allegedly someone who is her lover. That dog must be found," he said.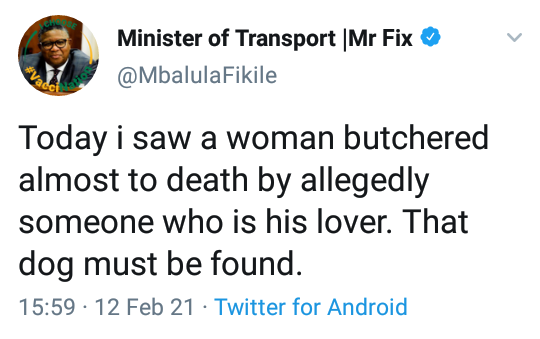 Mbalula's statement however landed him in hot water as social media users questioned why did he not do anything about it since he saw that "dog" butchering his woman.
"Where did you see that minister? And you just saw it and did nothing?
"What did you do yourself? Why didn't you stop and help catch the culprit?
Mbalula was however reffering to the story of Dimakatso of Lesedi FM who got stabbed 49 times by her husband after she stated that she wanted to divorce her abusive husband.
The husband allegedly fled to Lesotho.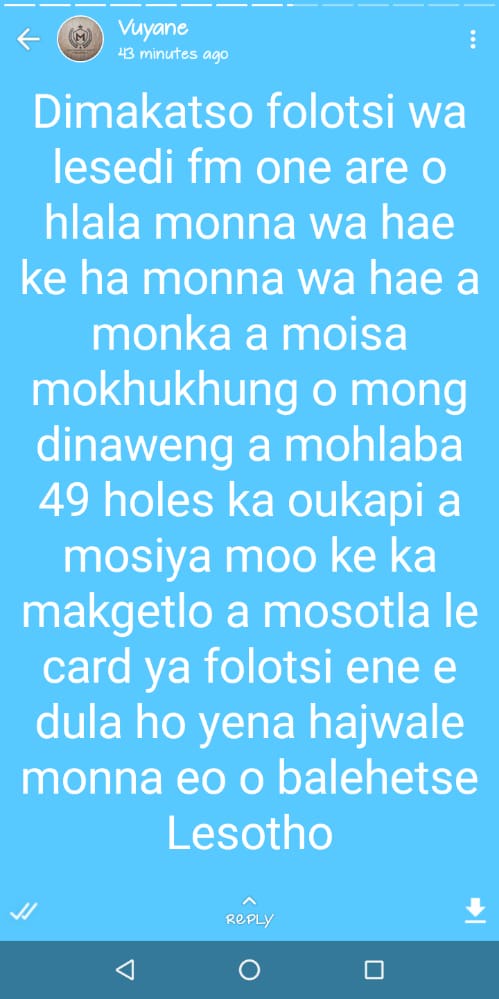 Content created and supplied by: yunahbvumbwe (via Opera News )