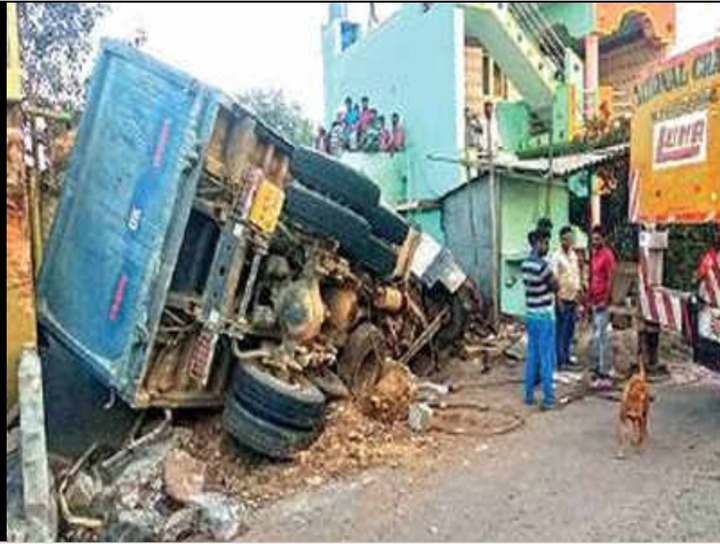 A while ago at cape Town Port a trucker was killed when a Transnet crane collapsed on him, his wife has never received compensation after losing him like that. She tried to call but her calls are not answered, she doesn't know who to go to at Transnet for help.
There are lawyers who will help without being paid upfront but will claim their fees back from the eventual pay-out, It's worthwhile the wife finding a firm of attorneys near the wife. 
He was in line of duty but only employer has access to Transnet terms and condition of the contract, only the employer can escalate the issue with Transnet. The employers are the ones who are supposed to help the poor lady deal with this issue, you can imagine how heavy this is on her shoulders.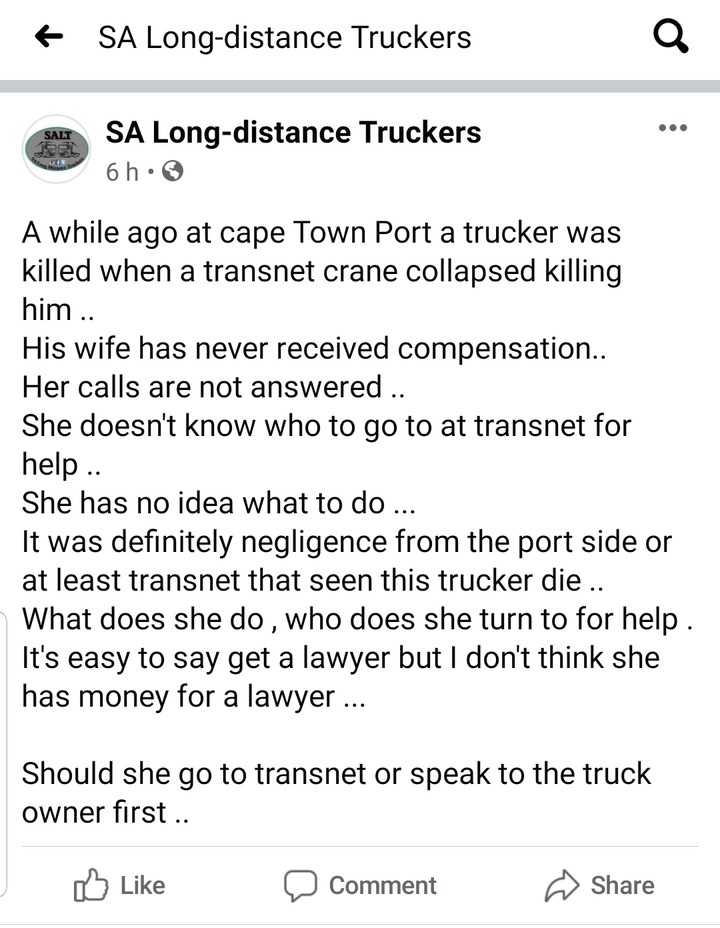 Truck company should be claiming from Transnet because the driver was not employed by Transnet, it has no responsibility to deal with other people either than the employer himself. It's the same at most companies' notice boards that are at their entrances where they state that they are not responsible for any injury or death of people entering their premises, this lady should be speaking to the company that her husband was employed by .
Content created and supplied by: News.world (via Opera News )