It happens , people leave their car outside at night . Just like at the cities , most of the people leave their car outside . Not that they like or do on purpose , that's because of the money it might be expensive & they might not have exact amount to pay . Just like at the cities , we see these kind of people here at the cities . People have reasons , it's the situation that they facing by that time .
Look at this picture below , the guy who left his car outside & found a little message in the morning when he came back . If it was you , how would you react ? Is there anything you can do with the situation ? Or you just gonna smile because you saved someone's life for the night ? Alot of us gonna react different way .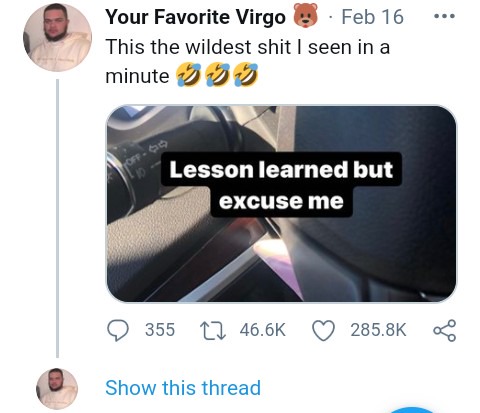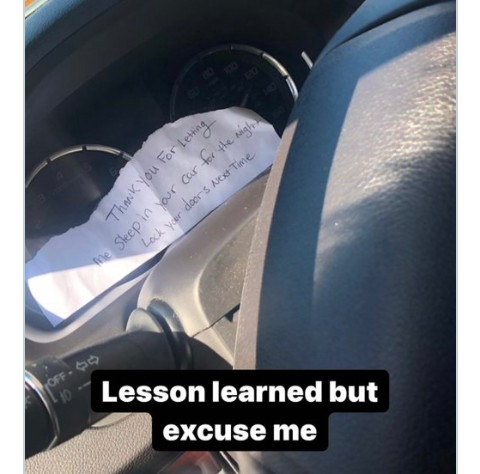 People react different & say different things all the time . The guy shared the picture & captioned " lesson learned but excuse me ". Regardless of anything , another soul was saved for the night . Was if something bad was gonna happen to that person ? You just gonna be grateful that nothing is missing in your car & all is well . And for that , he / she showed appreciation for atleast having somewhere to sleep .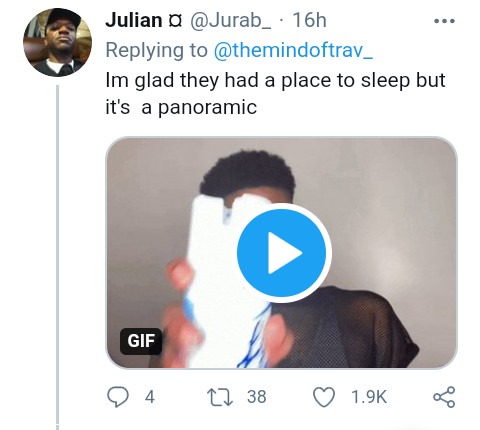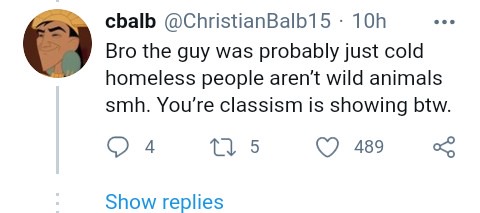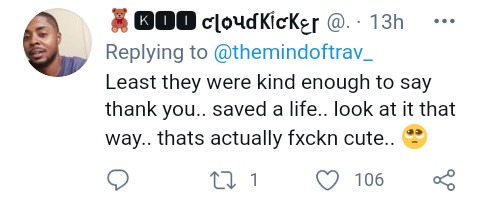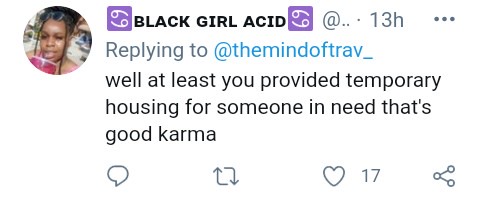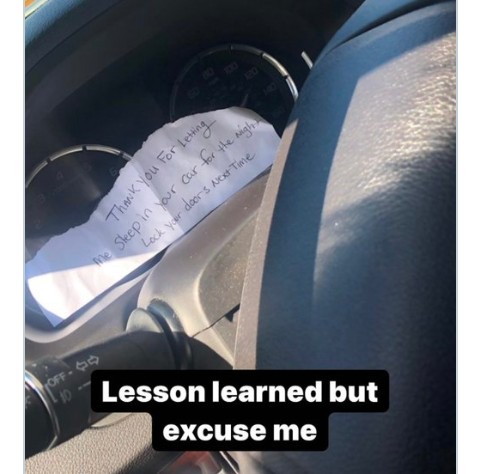 This obviously trended & just like people we be smiling ear to ear when you hear this type of thing happening . We know leaving your car at the street , it's risky . He might have lost his car or he could've in dangered himself somehow in the car . Maybe he was tired of driving at night or he needed to sleep somewhere but there was no cash to pay for parking or so on . Regardless of anything , another soul was grateful .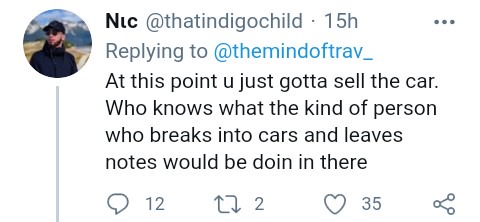 But this gotta make you feel suspicious , who does sleep in your & leave notes ? Not that you gotta sell your car but you need to know what's going on and stuff . People are different & people have different beliefs . Some could have ran to Sangoma , some don't do anything .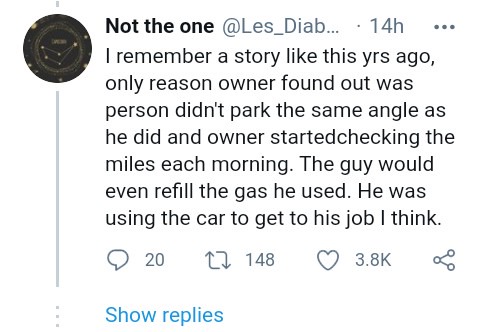 Content created and supplied by: Khrishna (via Opera News )