A 5 year-old girl was with her mother by the river when she drowned on Sunday afternoon.
The mother was washing clothes in the Mvoti river in Damascas; when the child fell into the river and drowned.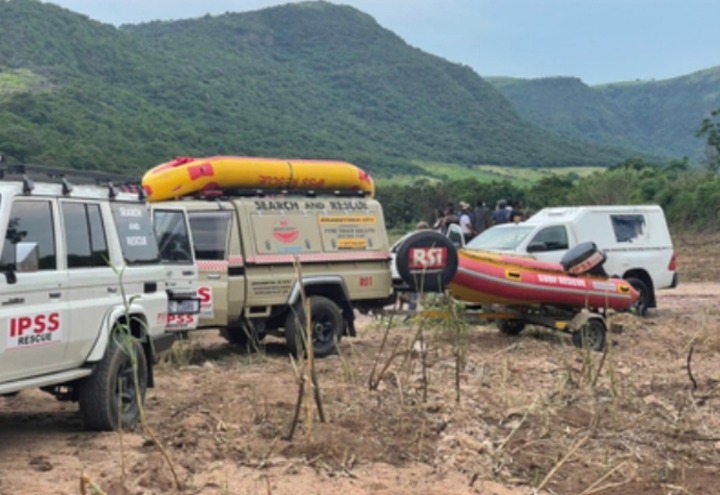 Emergency services cars were parked all over the Mvoti river searching for the 5 year-old girl; who drowned while playing close to the river. Picture: Supplied
The local newspaper learnt that the toddler was with her mother who was washing clothes at the river; when she fell into it. She had been playing by the river.
The K9 police unit and the emergency rescue services descended on the Mvoti river to search for the child who's body was found close to where she had fallen in.
Paul Herbst from IPSS Medical Rescue said; his team was forced to use boats and a drone with a camera attached to it; which flew over the area where she drowned to find her.
"We found the body of the child at the river where she went missing. We caution the community to be careful at all times when they are in an area with a body of water." Said Herbst.
The spokesperson for the SAPS in Kwazulu Natal; Captain Nqobile Gwala; confirmed the incident of a child who drowned.
"An inquest docket was opened for the death of a child at the Glendale police station. The police are investigating." Said Gwala.
https://www.isolezwe.co.za/izindaba/kuminze-ingane-5-unina-ewasha-emfuleni-ca215928-76a5-4ae4-9338-96522529b38f
Please like; share; comment and follow me for more news.
Content created and supplied by: TingTong1105 (via Opera News )