A lot of accidents have been reported a few weeks ago despite the alcohol ban. Most people were wondering if the alcohol ban was necessary because there were still cases of people being in accidents.
The South African government prohibited alcohol for one reason, and that is the amount of pressure it placed in hospital wards as most beds were needed for Covid-19 patients.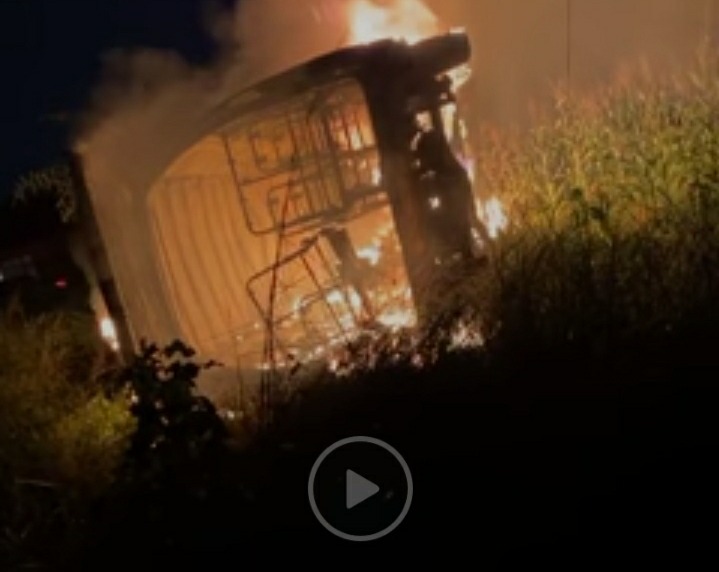 Yesterday, it was the first day of the ban being lifted and there was a report of a burning Quantum in Venda. On Facebook, a woman named Fulufhelo Ndifunna Mango did a live video in front of a Quantum that was being consumed by flames and she explained that she was not certain if there were passengers inside.
Watch the video here:
https://m.facebook.com/story.php?story_fbid=3231946680239923&id=100002738696059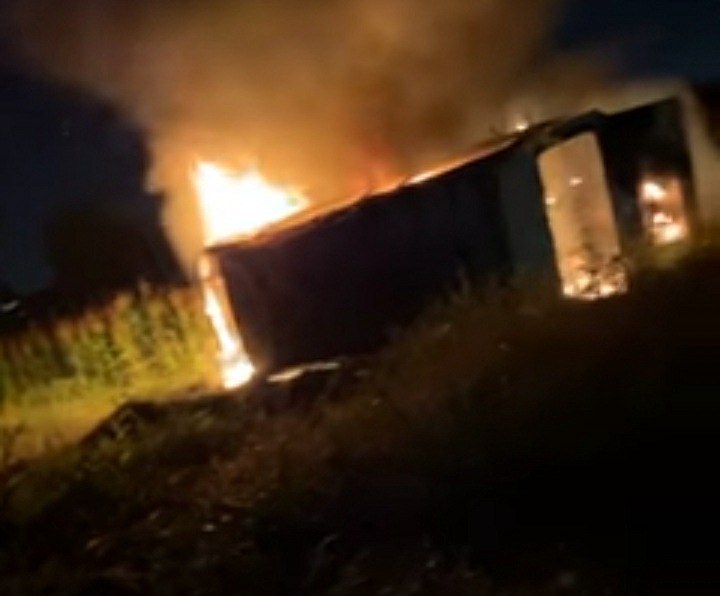 The lady who recorded the video could not go near the fire in fear that the taxi will explode. She explains that she was driving passed the scene when she saw some men infront of the fallen Quantum and that it started burning whilst she was at the scene. The video was recorded live at the scene around 21:00 last night.
Villagers were terrified and concerned and tried to find the owner of the vehicle. People who commented on Facebook were asking what the number plate of the vehicle is so they could easily trace who the driver is or was.
Some were asking themselves if their families who were still on their way home were safe or even involved in the accident.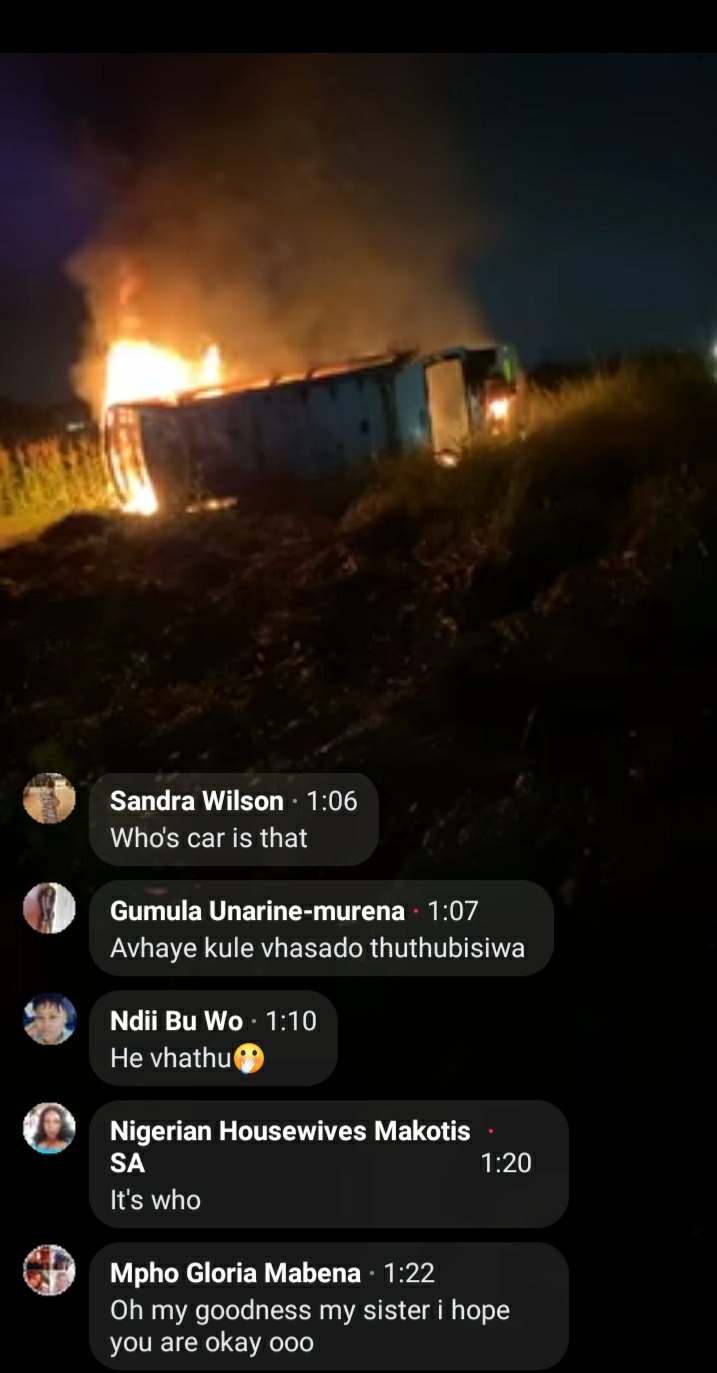 Source: https://m.facebook.com/story.php?story_fbid=3231946680239923&id=100002738696059
Content created and supplied by: Sasatjie (via Opera News )