The Economic Freedom Fighters (EFF) vice president Floyd Shivambu was allegedly tortured by authorities in order to implicate a suspect in the April murder of Hillary Gardee in Mpumalanga. Philemon Lukhele, one of three individuals arrested for the murder of Gardee's daughter, Godrich Gardee, deposed in a sworn declaration. In addition to waterboarding, suffocation, and electric shocks, Lukhele's co-accused have made similar allegations of torture.
In spite of TimesLIVE's repeated requests for Shivambu's comment, he has not provided one. TimesLIVE's conversations to him were seen on his WhatsApp profile, indicating he was aware of them. "At no point" did police identify Shivambu as a "person of interest," according to EFF spokesperson Sinawo Tambo.
TimesLIVE has three testimonies from Lukhele, Albert Gama, and Sipho Mkhatswa, the three suspects arrested for Gardee's rape and murder. The claims of Ipid are being investigated, according to Ipid. In an interview with TimesLIVE, a police spokeswoman in Mpumalanga, Brig Selvy Mohlala, said, "There was no torture by the police." Unfortunately, we are unable to comment on the investigation's merits or methodology because the case is currently before a judge.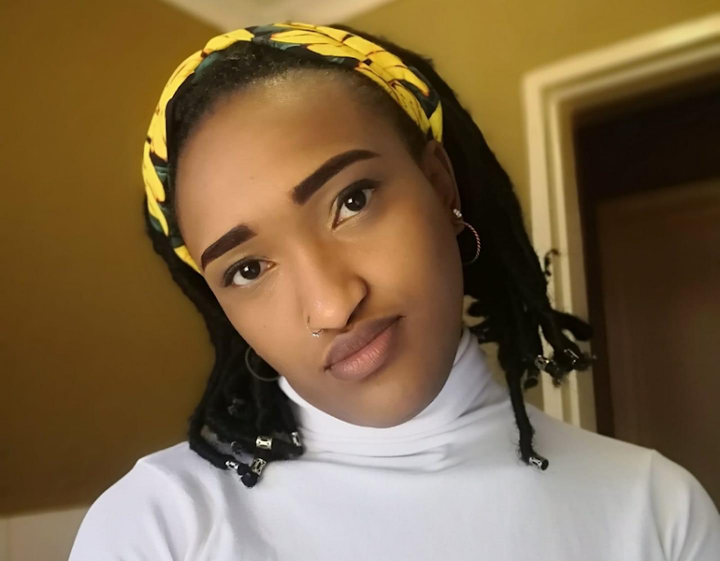 On May 13th, Lukhele and his co-accused testified to the Independent Police Investigative Directorate about their claimed torture by detectives probing Gardee's murder (Ipid). Lizzy Shuping, Ipid's spokeswoman, said that a probe into reports of torture was underway. "Interviews with the complainants took place. There is still a lot of work to be done."
Police officials questioned Shivambu without providing any context as to why he was claimed to be implicated in the crime, according to the statements. Following the discovery of Gardee's body, Mkhatshwa, Lukhele, and Gama were all taken into custody and charged with murder. While returning from the shops with her adoptive 3-year-old daughter to their Mbombela house on April 29, Gardee was kidnapped. It is suspected that she was murdered at a lodge owned by Lukhele that he rented out to students at the university.
Rape, murder, and conspiracy to commit rape are among the charges against the three. The affidavits indicate how detectives allegedly unleashed a savage assault on the trio, including some of their family, when they appeared to be unable to break the case. Electric shocks, beatings, suffocation with plastic bags, and waterboarding are among claimed methods of torture.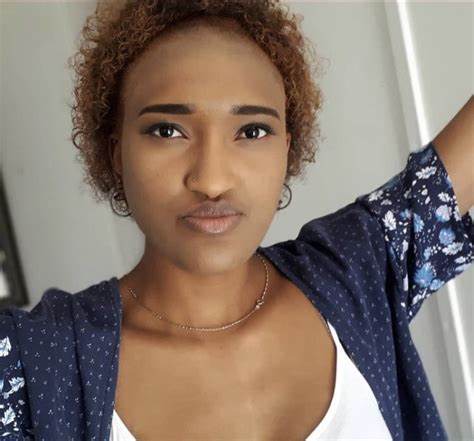 It was at Lukhele's lodge where Gardee was killed that he claims he was arrested and tortured for three days by his accused tormentors, as he told Ipid investigators. Only Floyd and Mkhatshwa were familiar to me. I was asked when I last saw Floyd and Sipho. That Floyd had not seen me in five years, and that Sipho had not seen me in four months. 'I had no touch with Floyd,' I said.
At this time, the name of Philemon Lukhele
His story is that he was with a friend when he learned that the police were at his lodge, and that upon his arrival, cops beat him up for not knowing Shivambu, Mkhatshwa, and the other two suspects. When they asked me about Floyd and Mkhatshwa, I admitted that was all I knew. I was asked when I last saw Floyd and Sipho. During our conversation, I mentioned that I hadn't seen Floyd in five years and Sipho in four months. "I had no touch with Floyd," I replied.
Lukhele added that if Gardee had been slain at his lodge, he would have reported her death to the authorities and would have known about it. The only way I knew about her death was from the news." When a second group of officers arrived, they accused me of perpetrating a prank on them.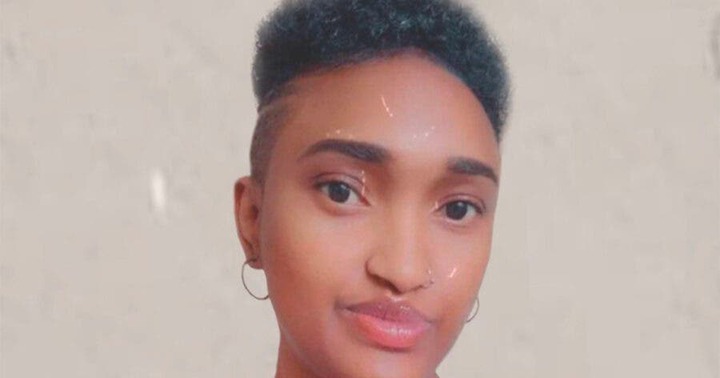 Handcuffs were placed on my hands and fists were used to strike me in the abdomen, and they insisted that I reveal the truth. During the assault, an officer yelled out, "The blood of the Gardee girl is in my car," he alleged.
"Fists and a gun barrel were used against me. To my surprise, I was escorted to a local police station for questioning. Skhumbuzo, my younger brother, was bleeding from the head. Authorities allegedly beat and abused him, according to the man. The police took Skhumbuzo away." While being confined to an office, Lukhele claims that his legs were shackled and that a rope was fastened around his wrists and ankles to further restrict his movements.
Inquiring about my involvement in the crime, they inquired about Floyd Shivambu's involvement in the murder. They accused me of orchestrating the murder of her while I was present. Floyd Shivambu's role in the murder was brought up once more. All of this was a lie, as was my denial. "They forced me to lay on my stomach on the floor. My footwear had been removed. It seemed as if something was electrically charged was plugged into the bottoms of my feet, shocking me. They told me that if I wanted to speak with them, I had to make a sign."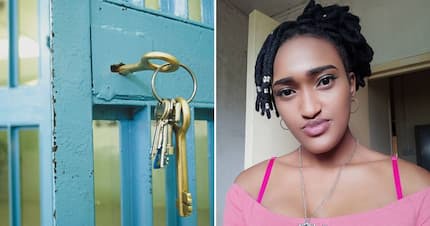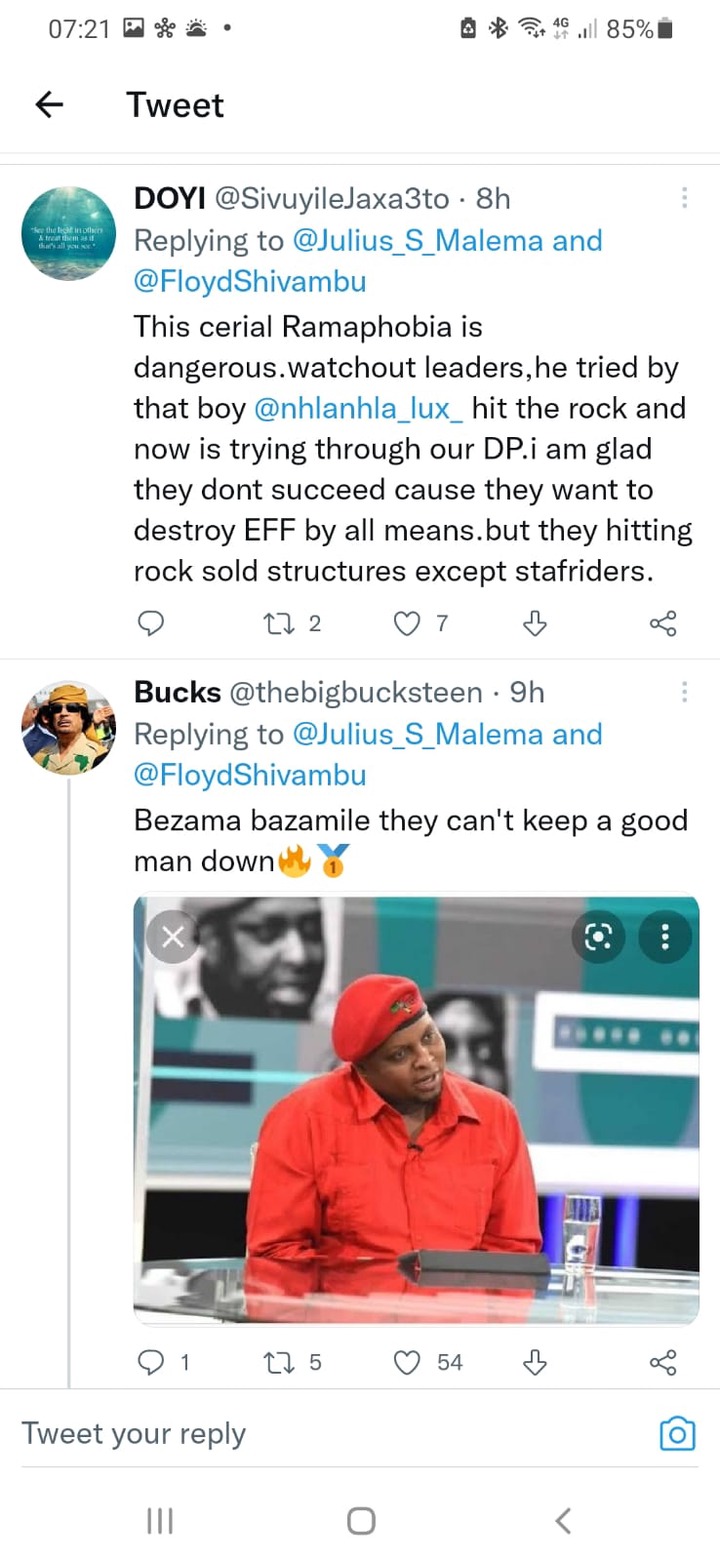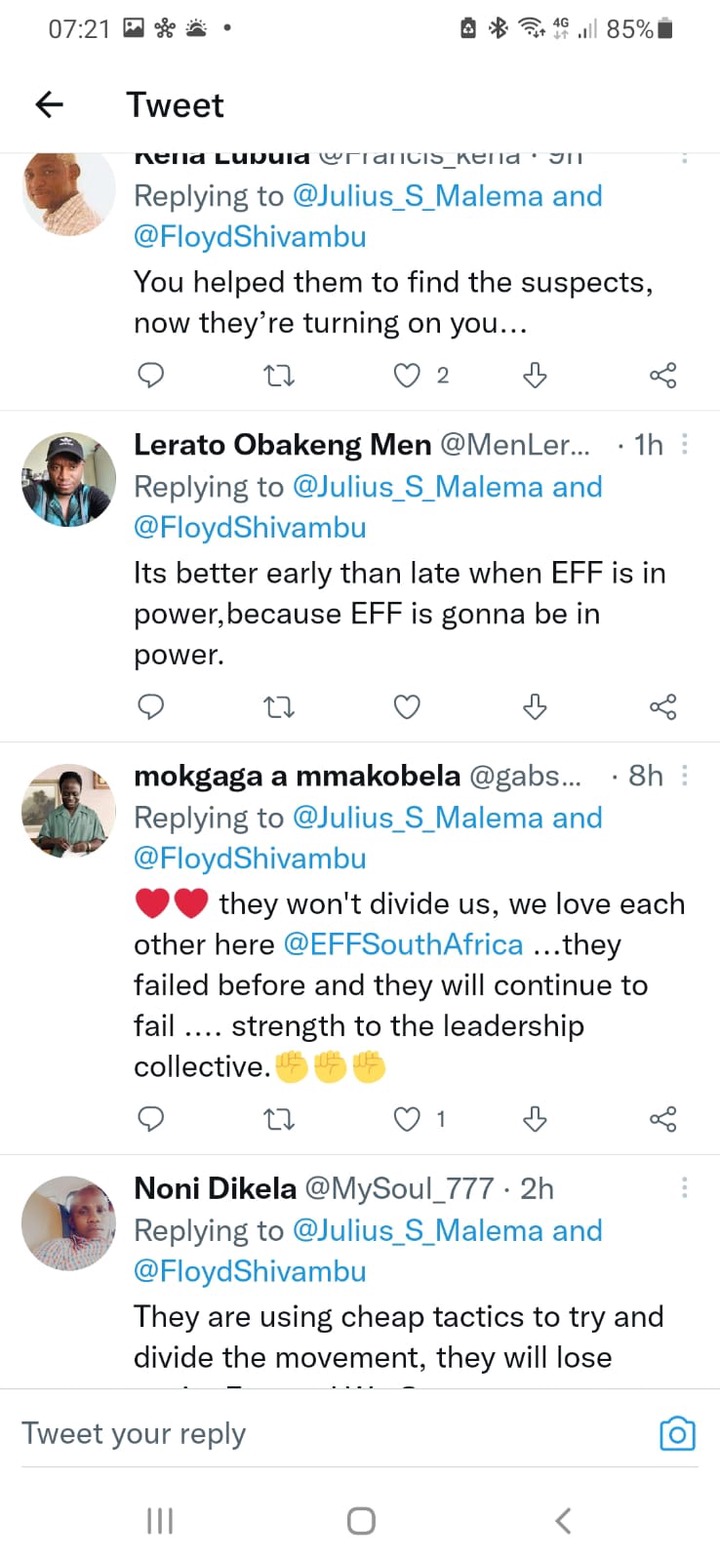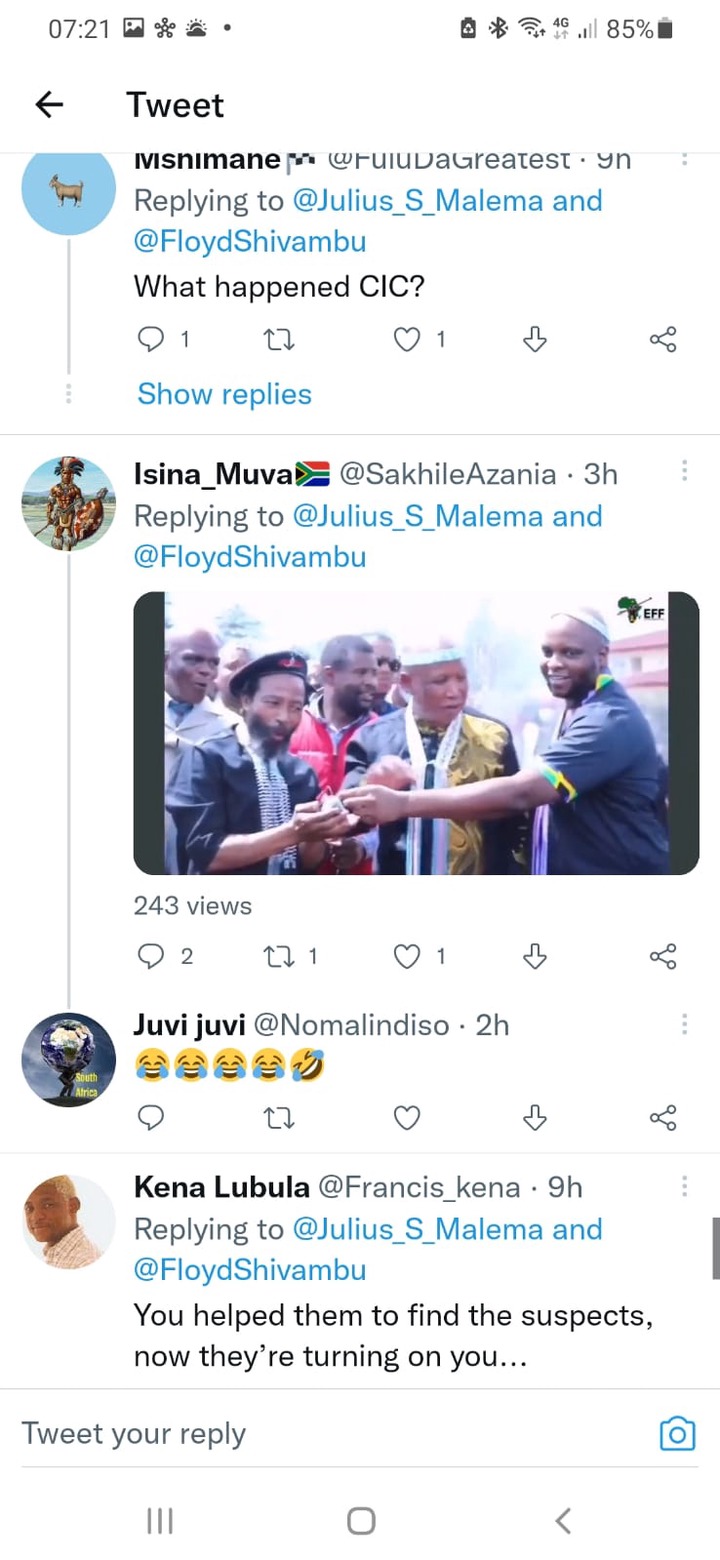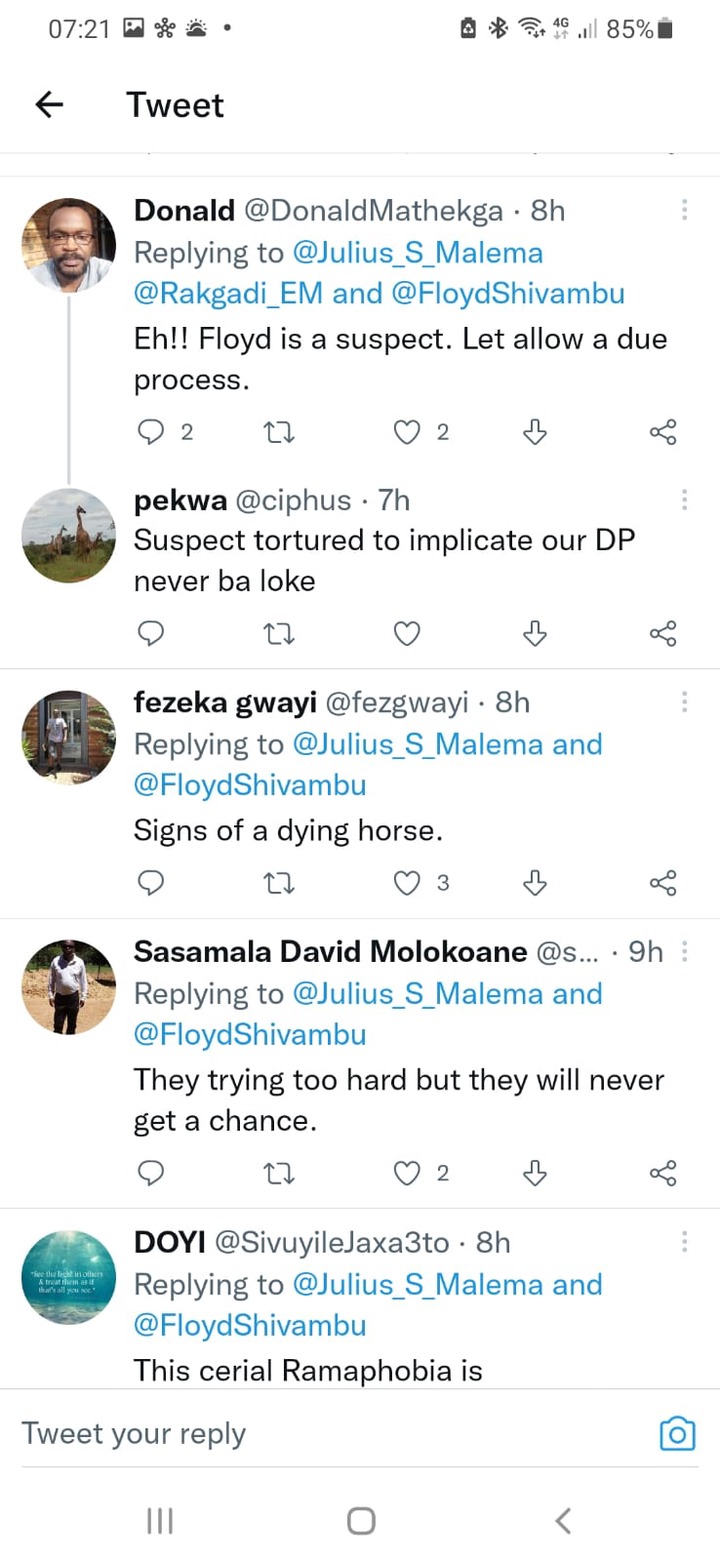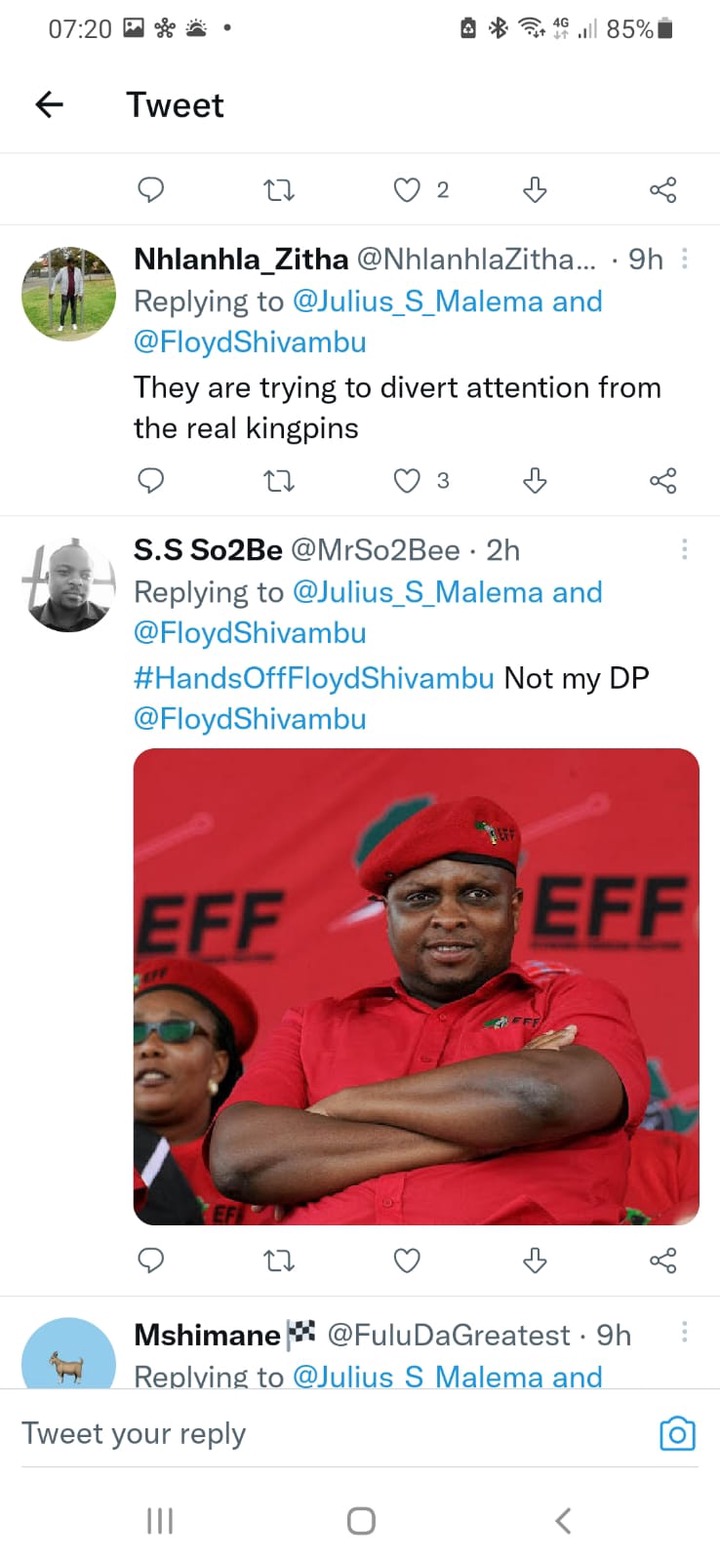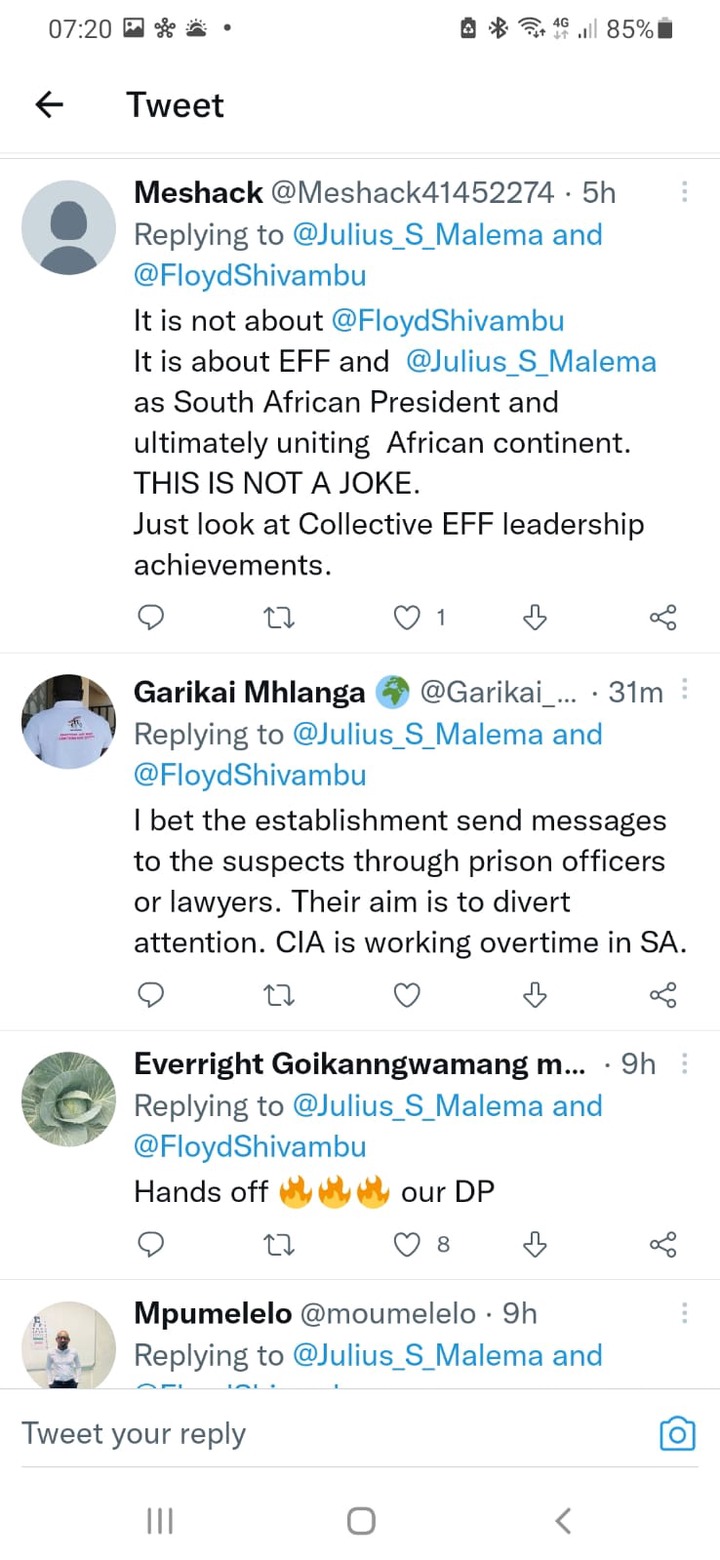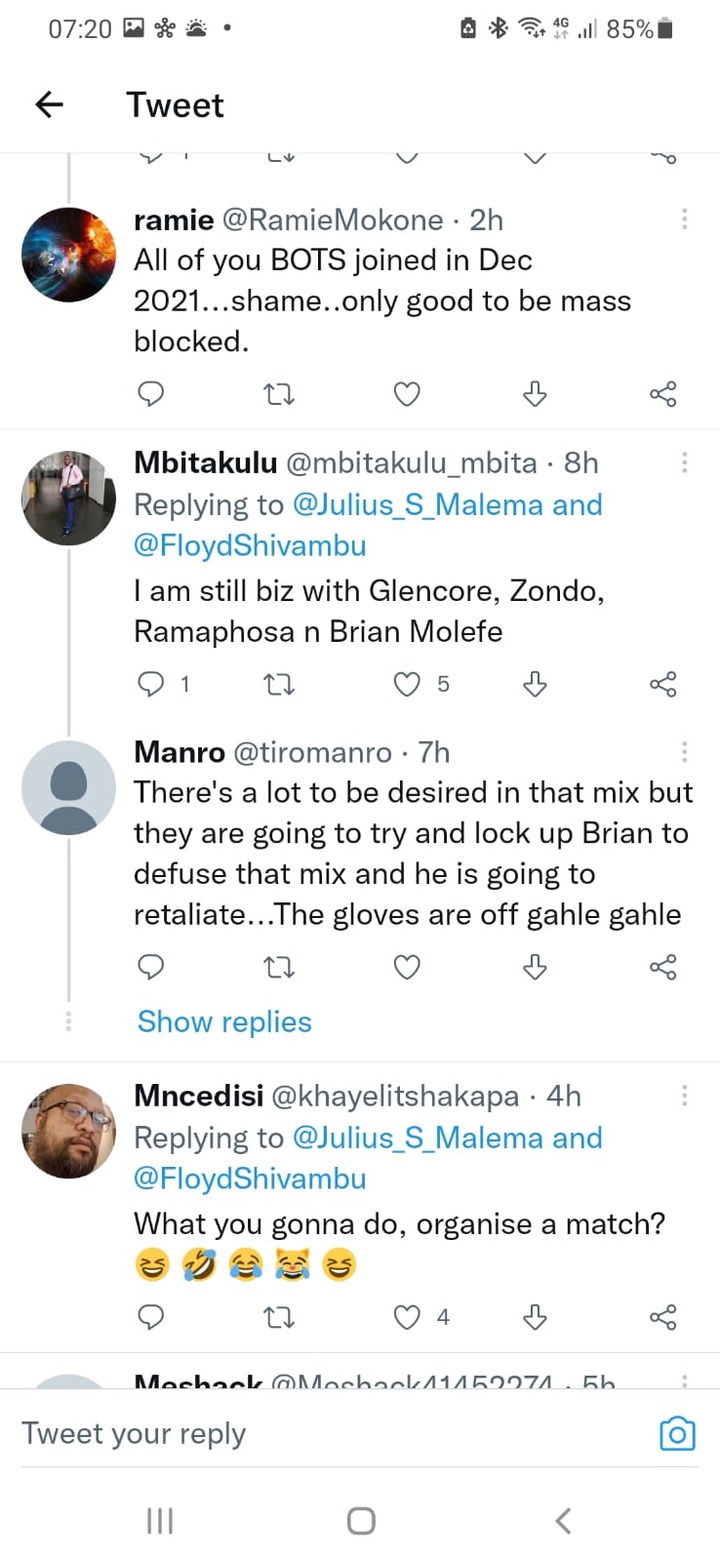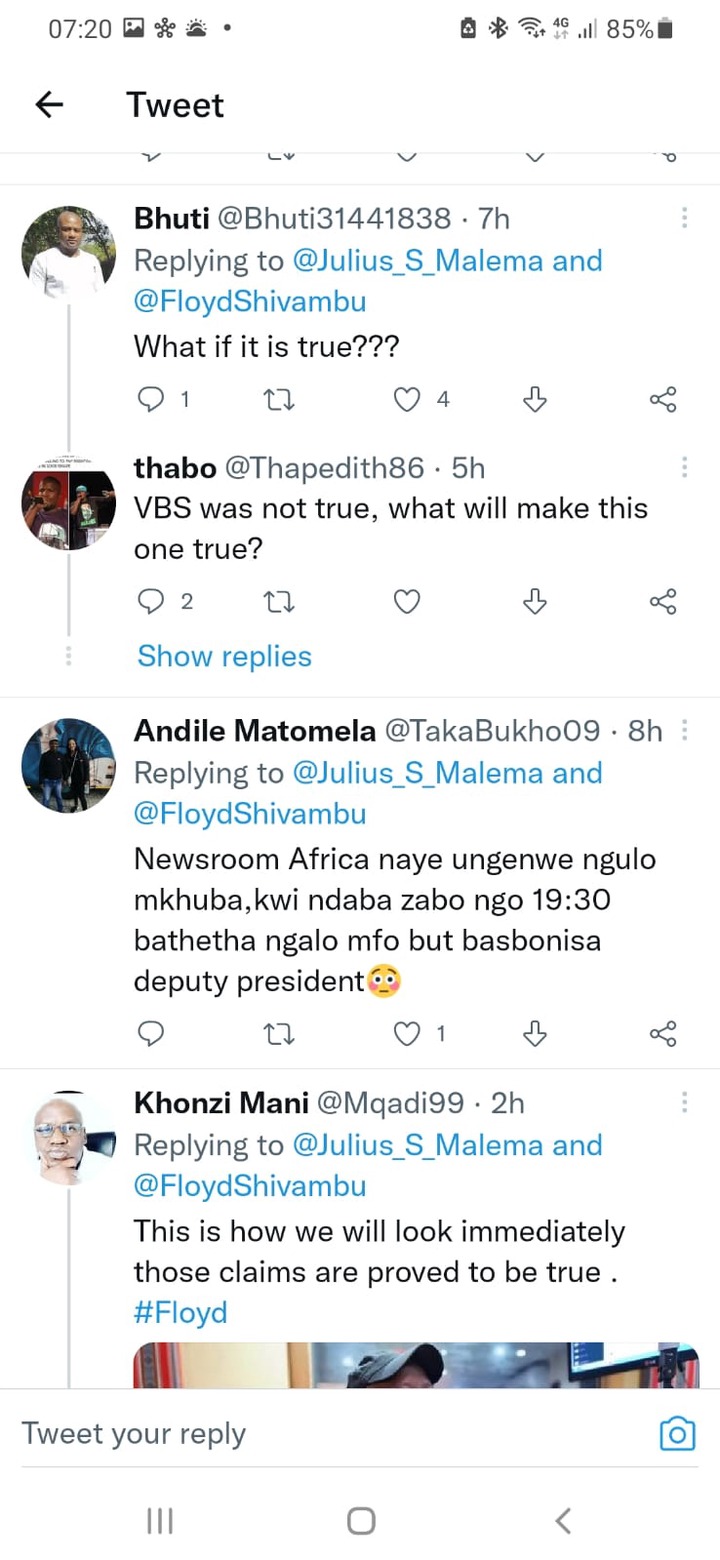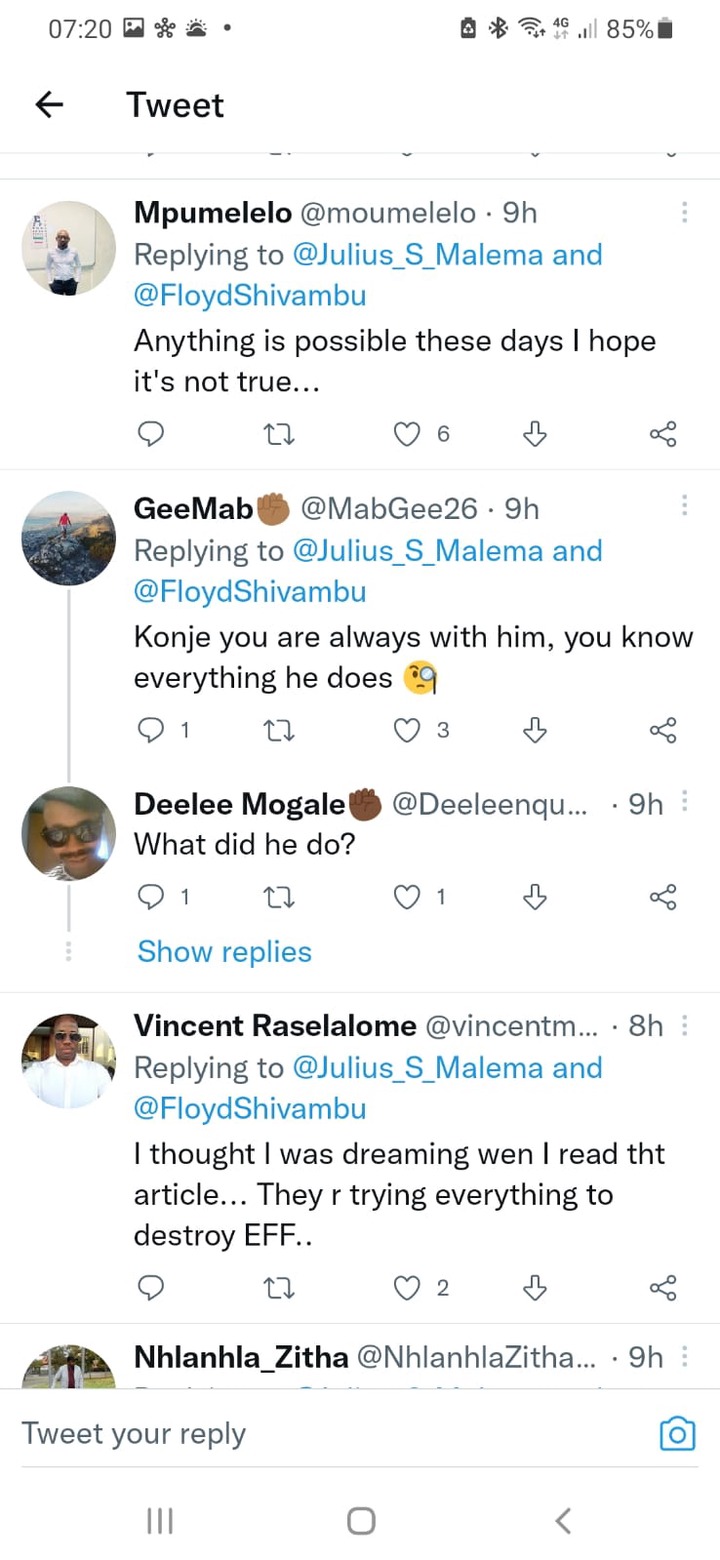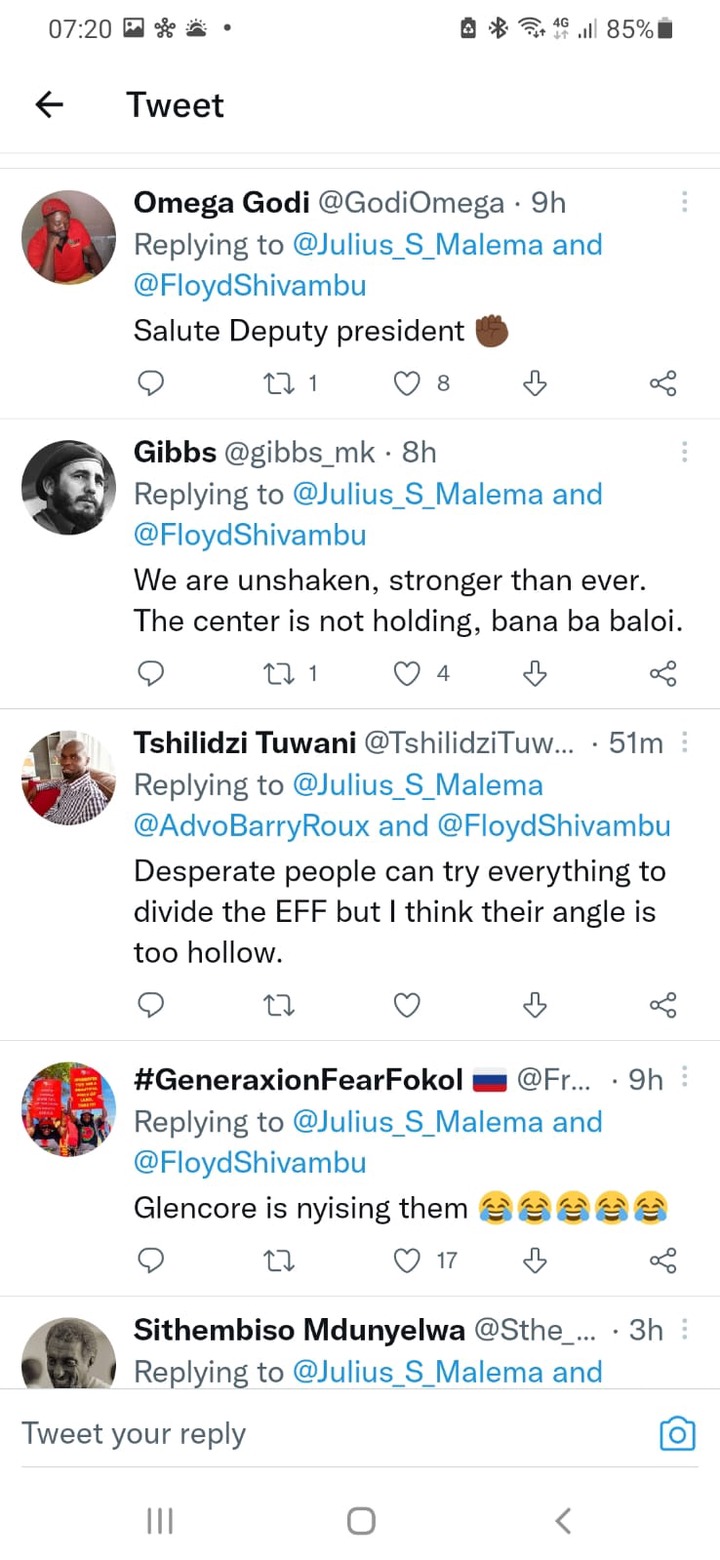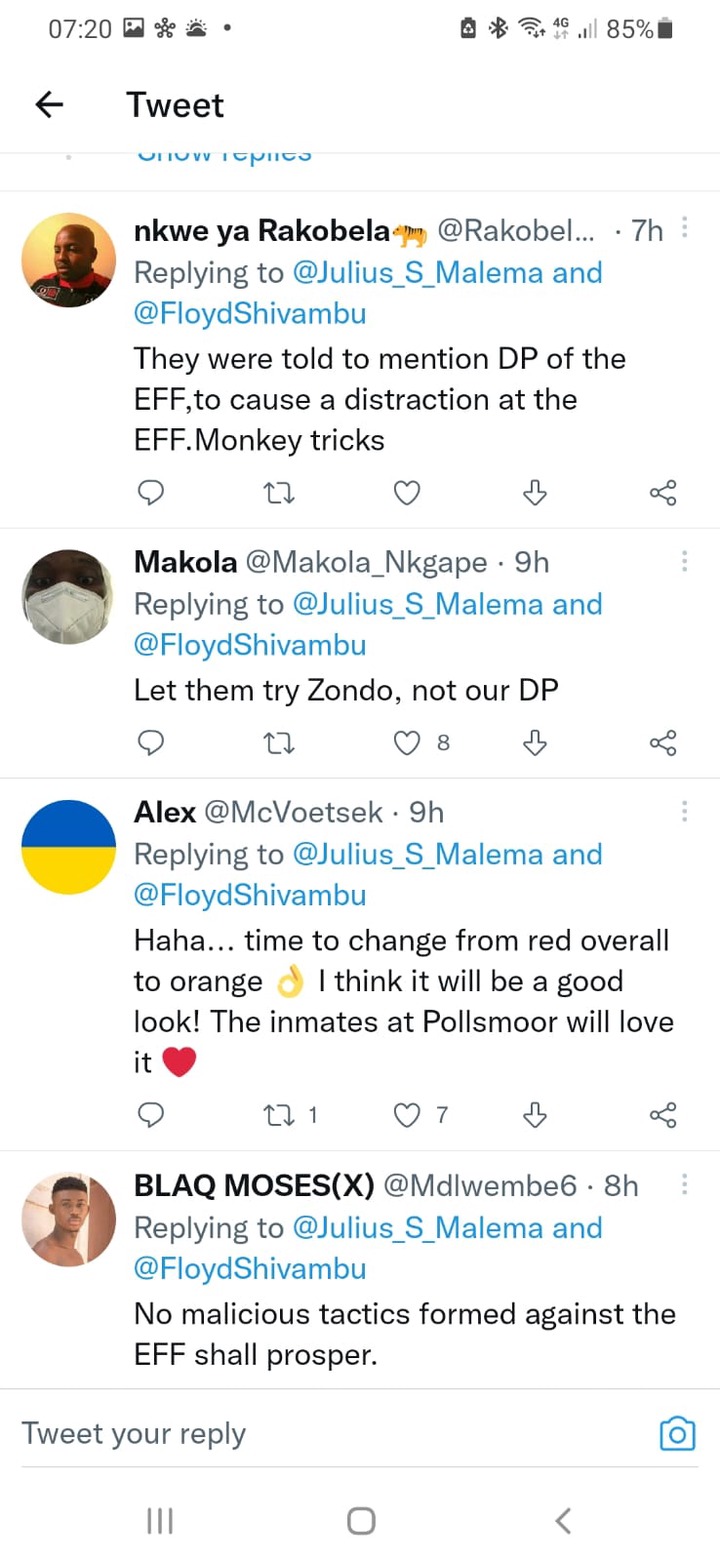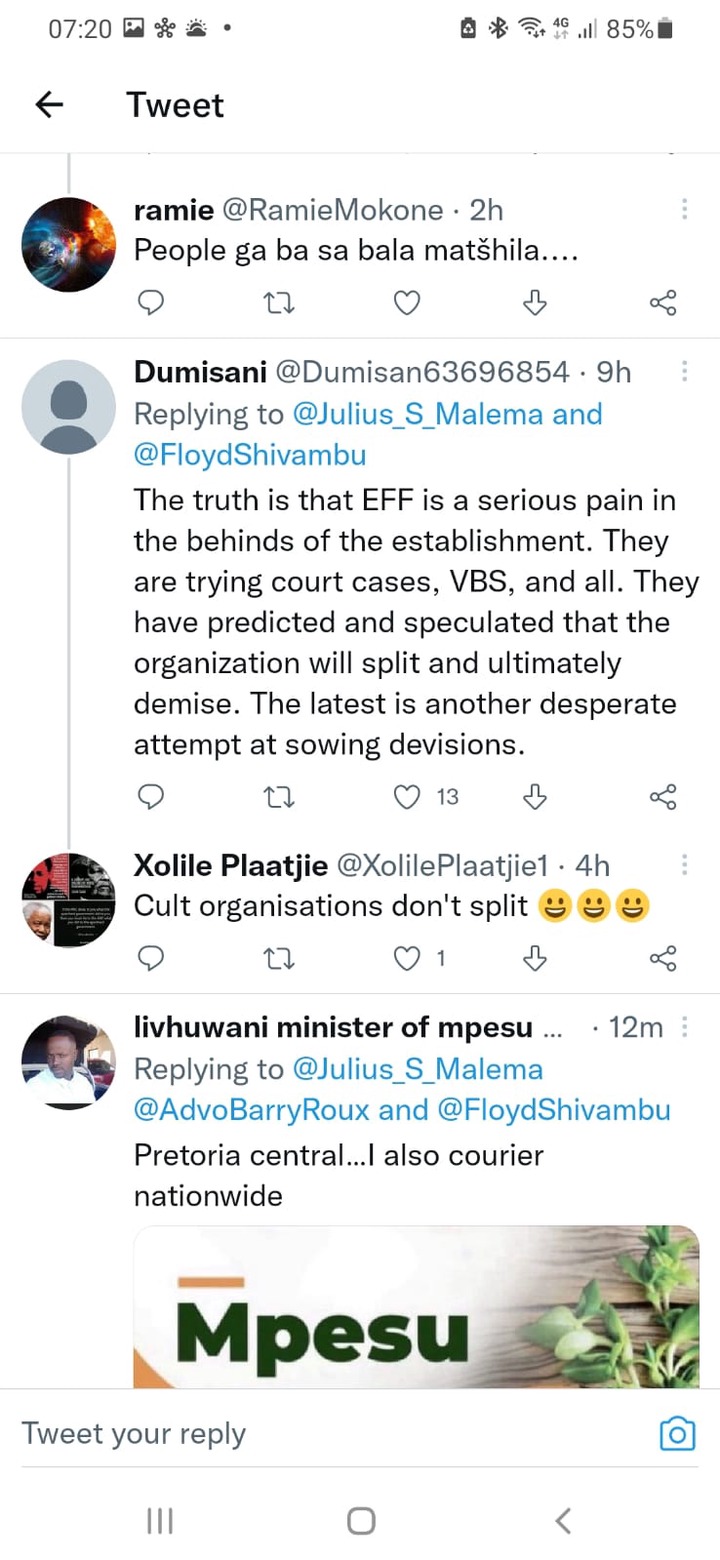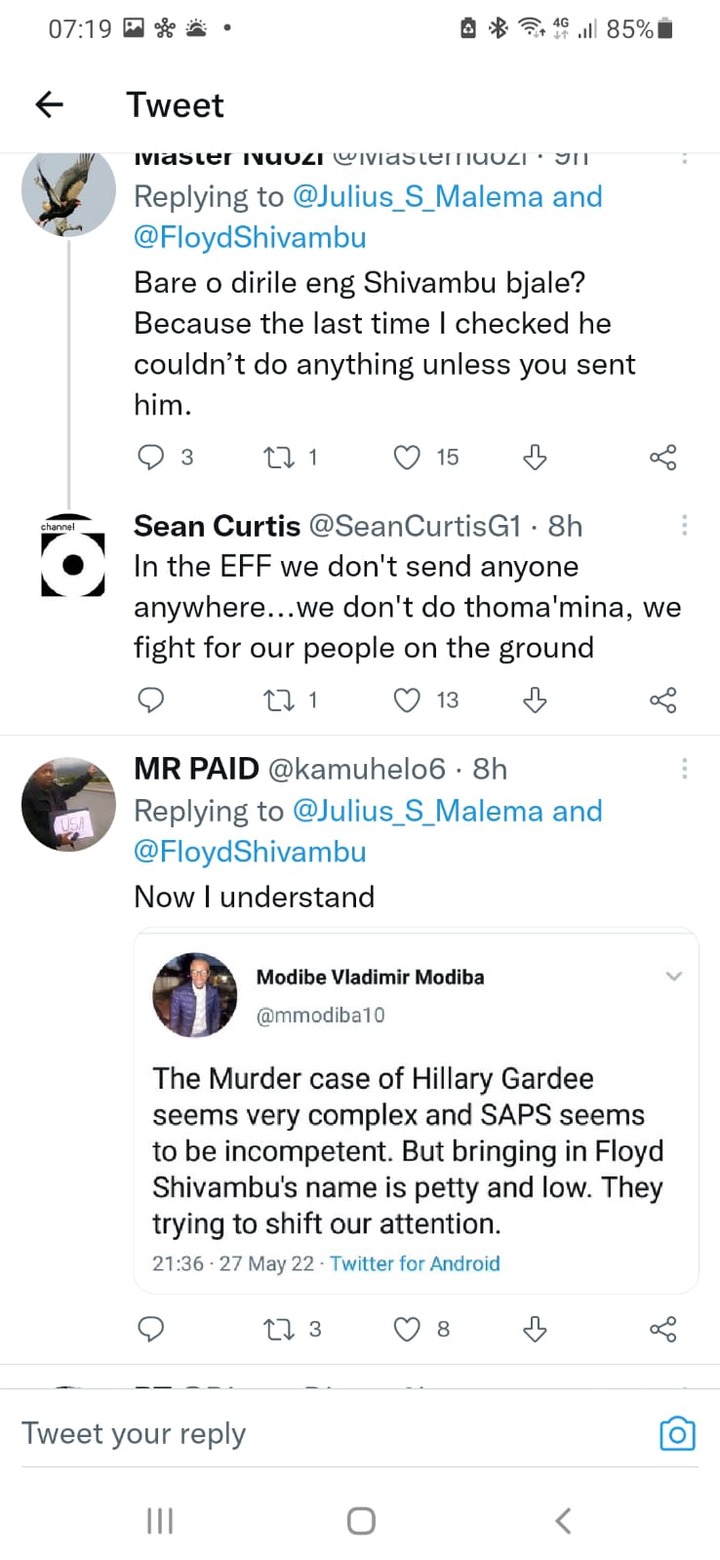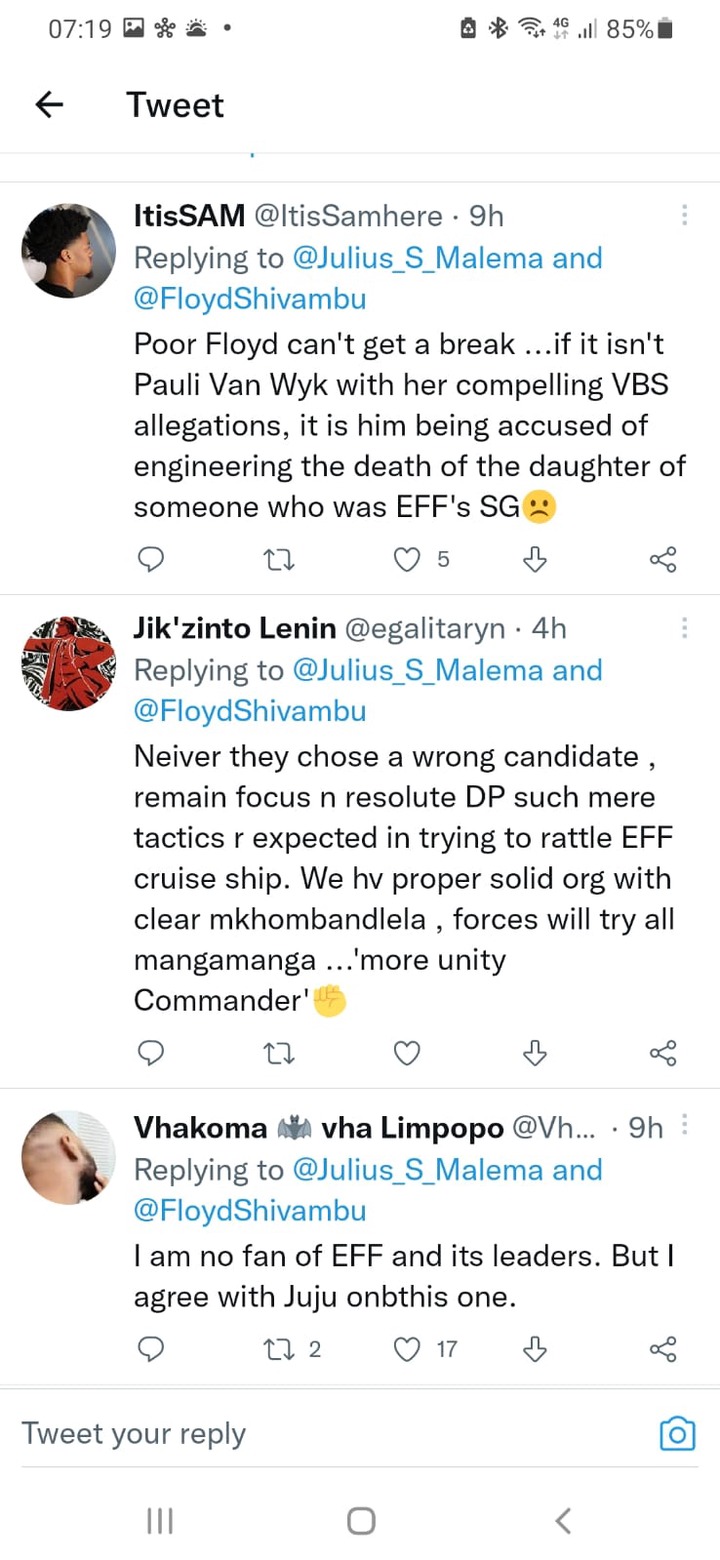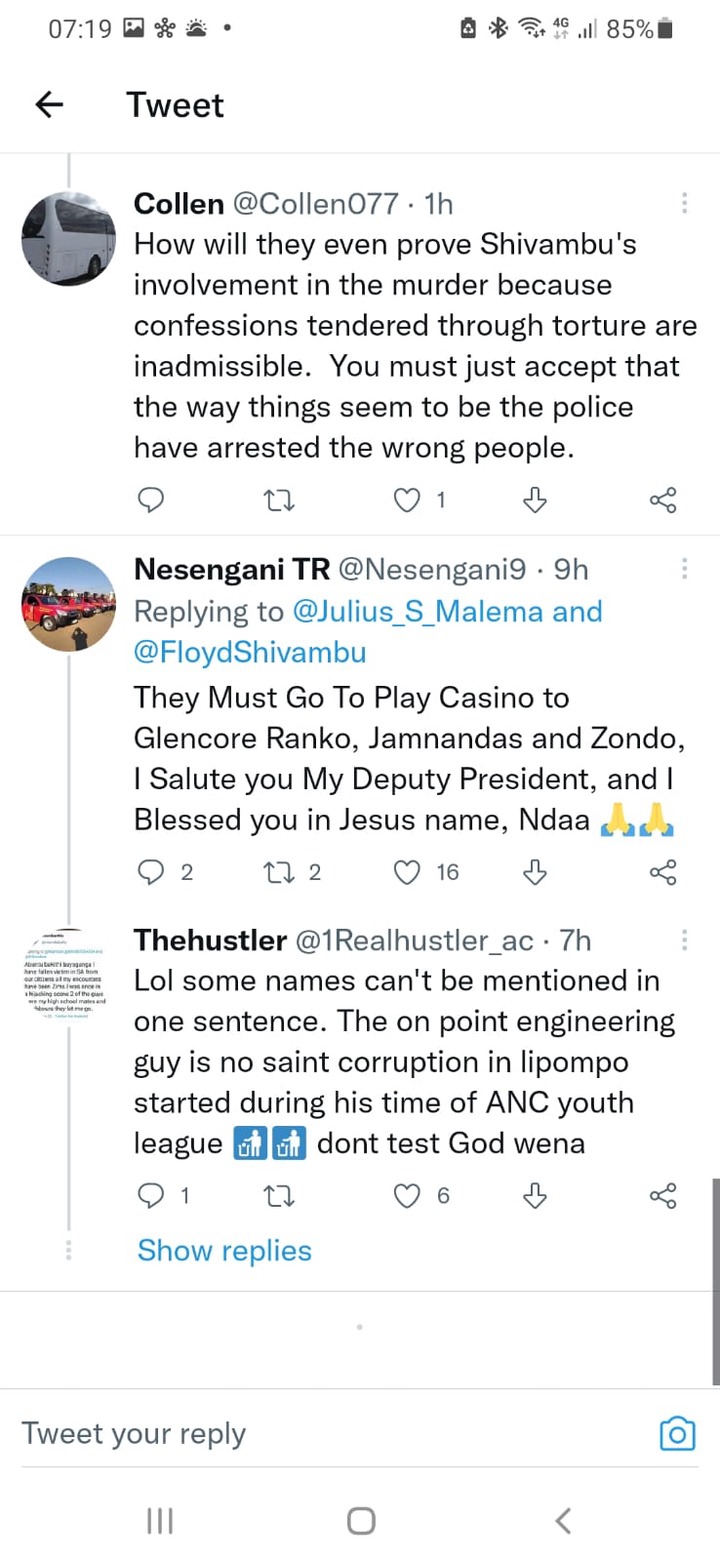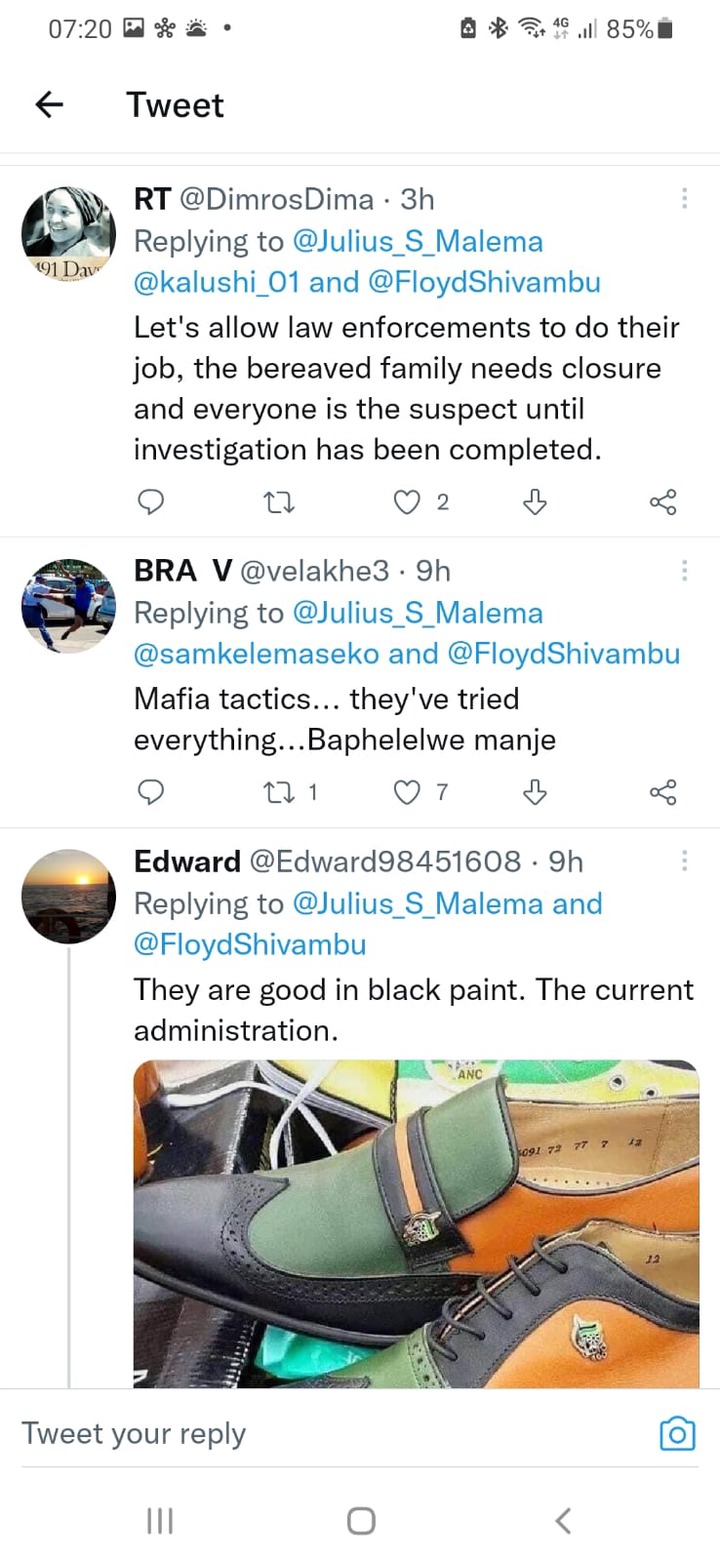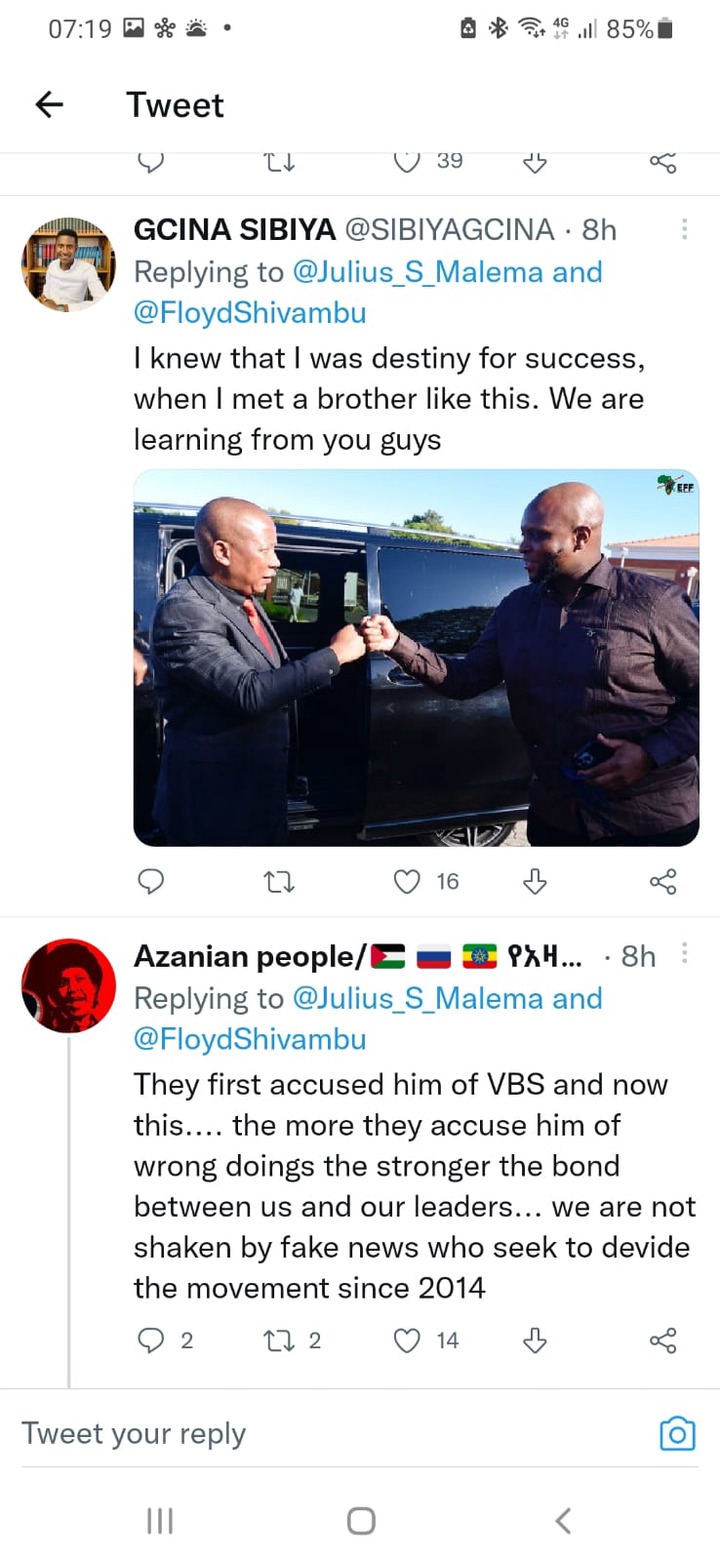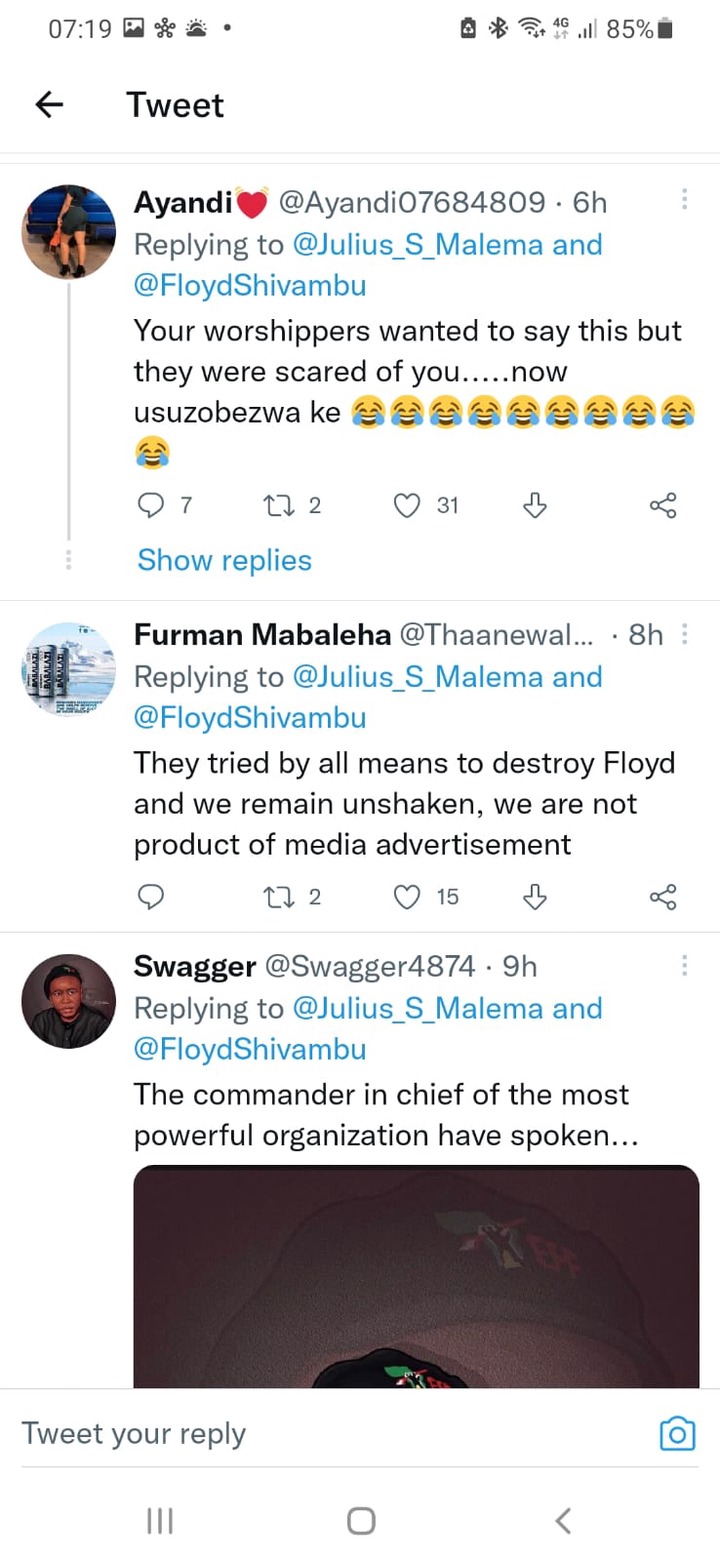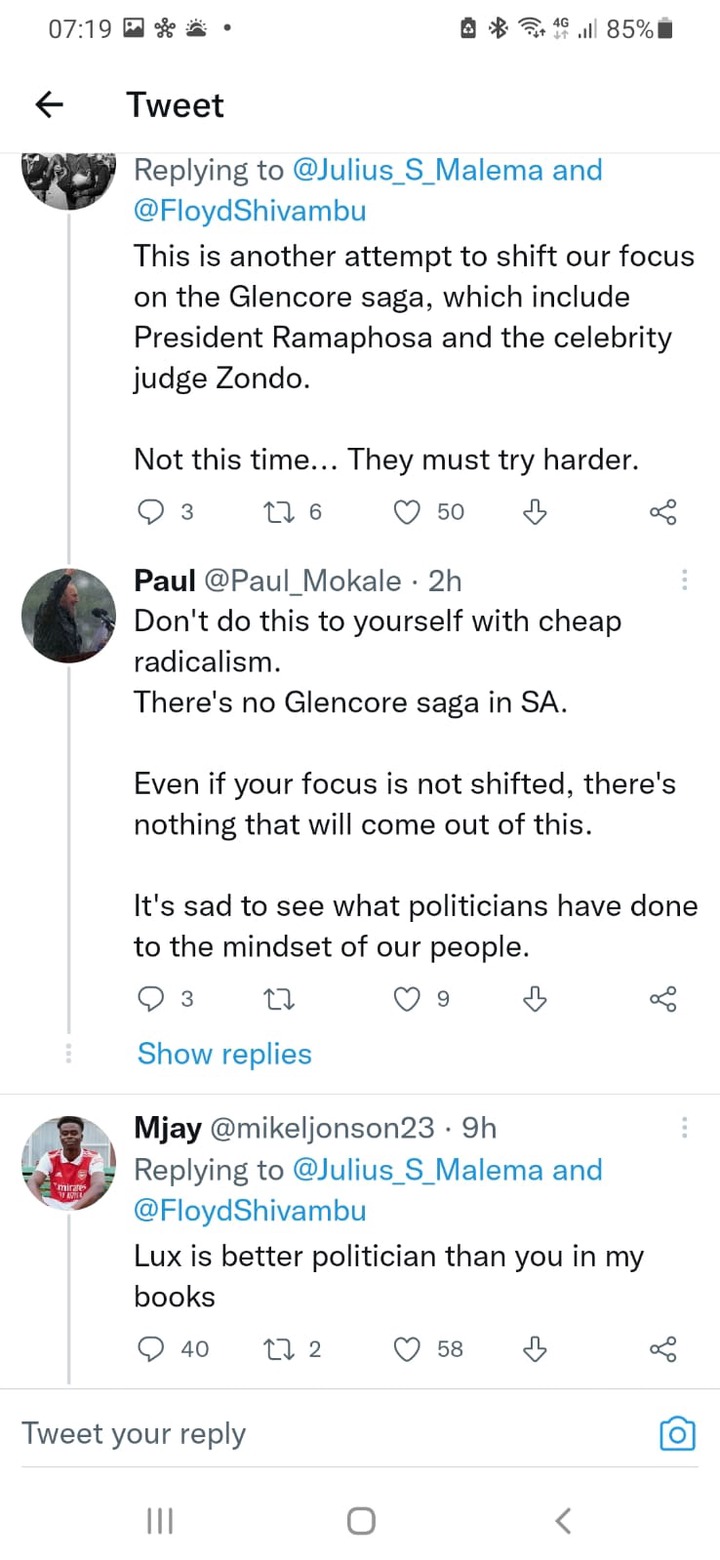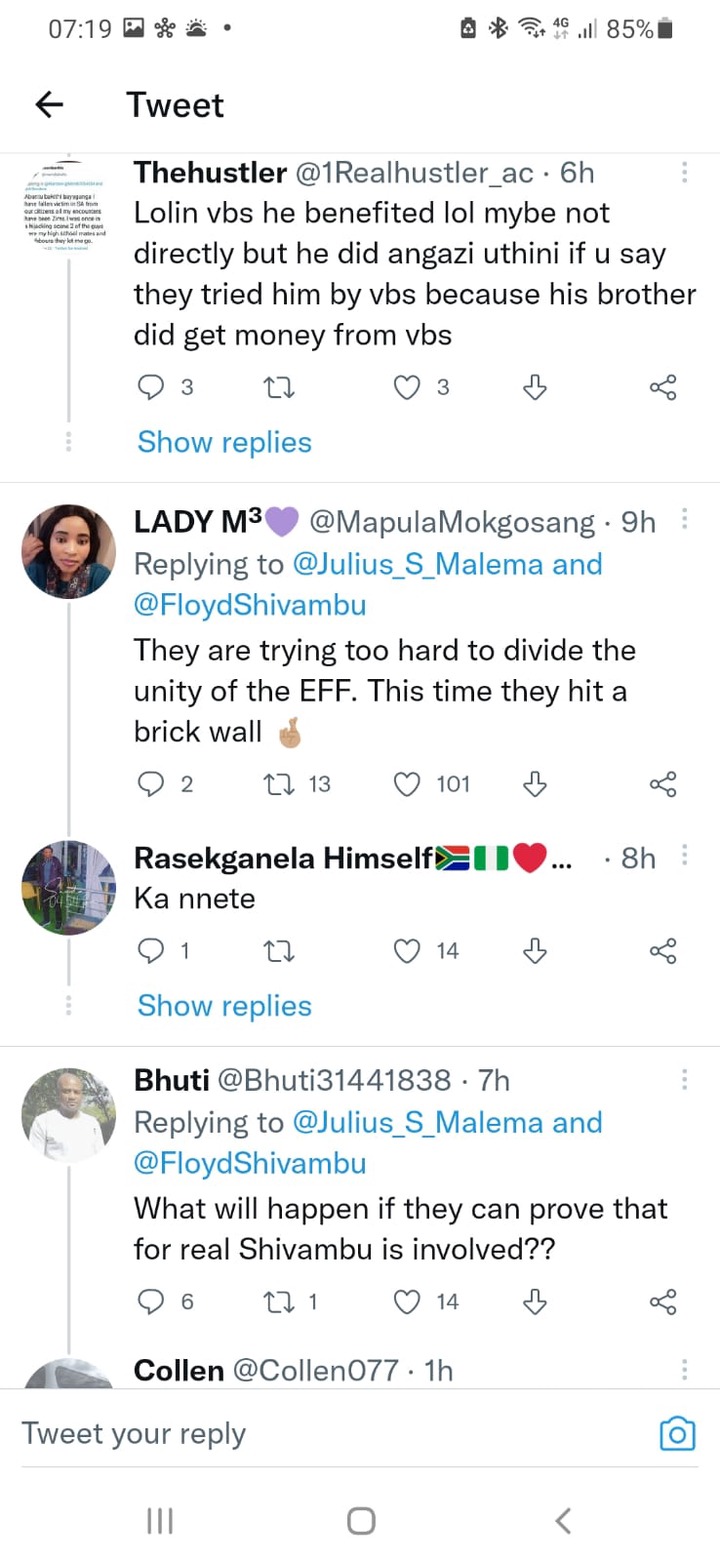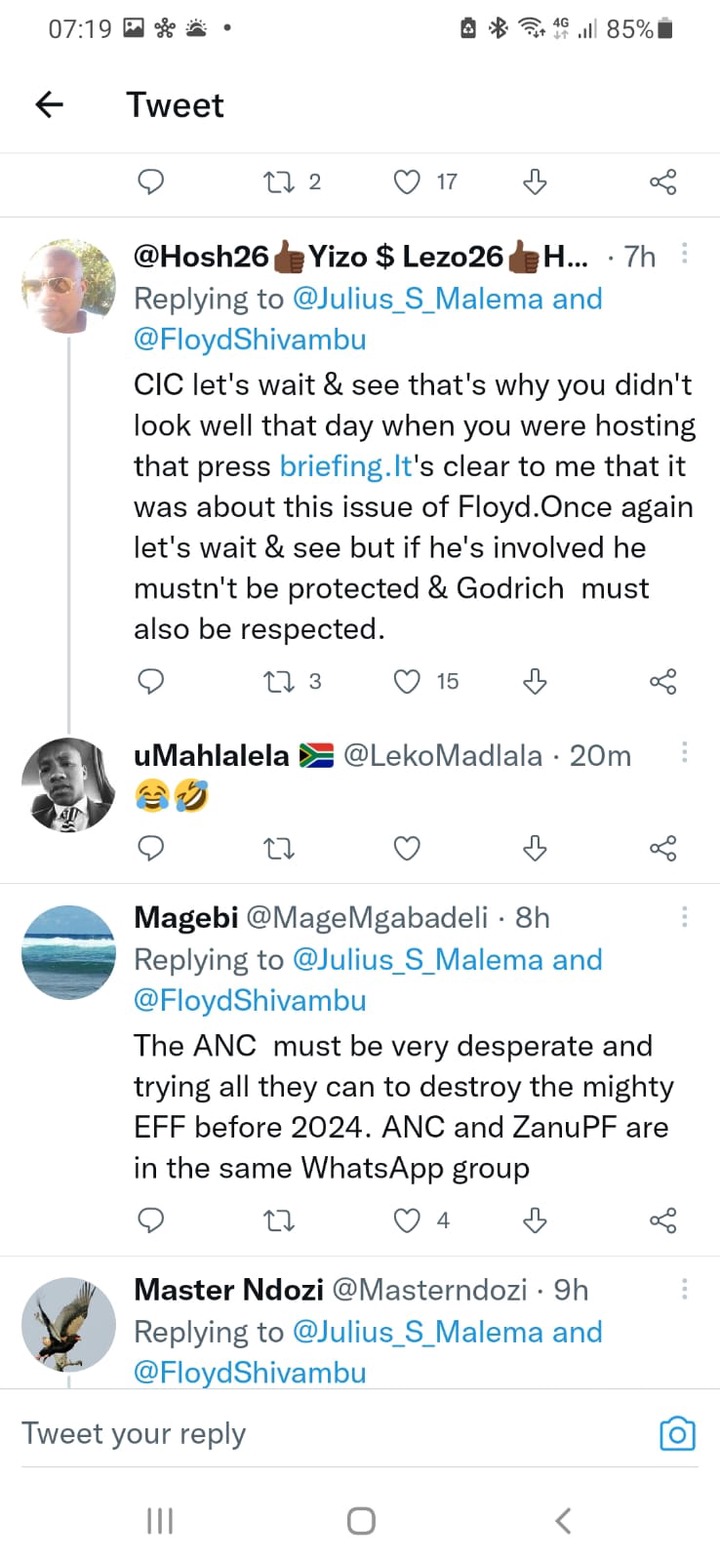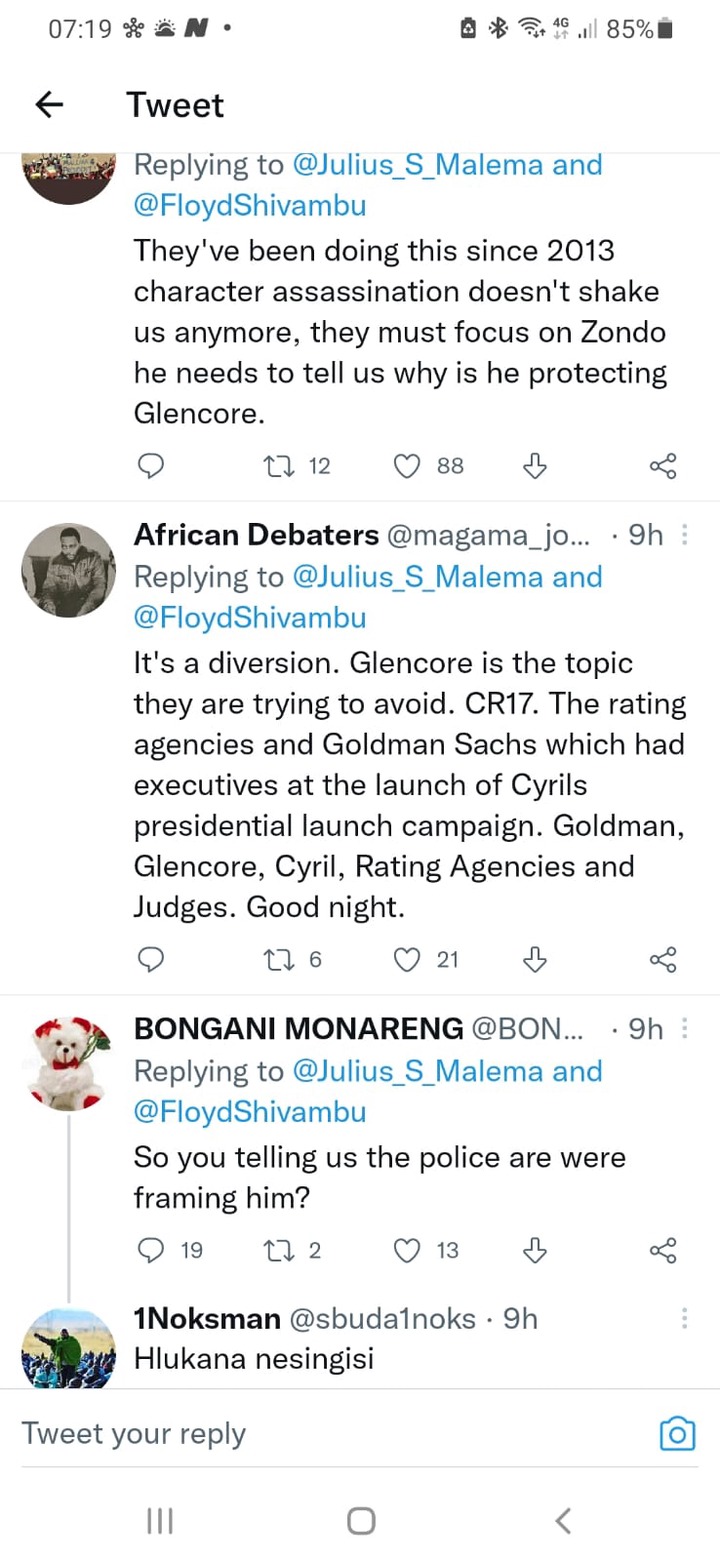 After being repeatedly shocked and forced to admit to the crimes, Lukhele stated in his deposition that Mkhatshwa had implicated him. It was as if they were continuing to shock and electrocute me." Officers "demanded I tell the truth" by standing on his handcuffed hands and pouring water on his face with a bucket while they stood on his neck and back. When he denied his involvement in the killing, they allegedly took him to a toilet and forced him to sit with his back to the wall while they stood on his neck and back.
A plastic bag was placed over my face, and I was strangled to death. This was repeated a number of times. "I went into a coma," I said. Upon waking, Lukhele claimed, "I was made to sign a certain paper without explanation. That second day in custody, officials allegedly told him that they were going to punish them even more harshly than they had previously punished him for his crimes, and that they were going to give them a chance to do so.
"I held fast to my naivety," I said.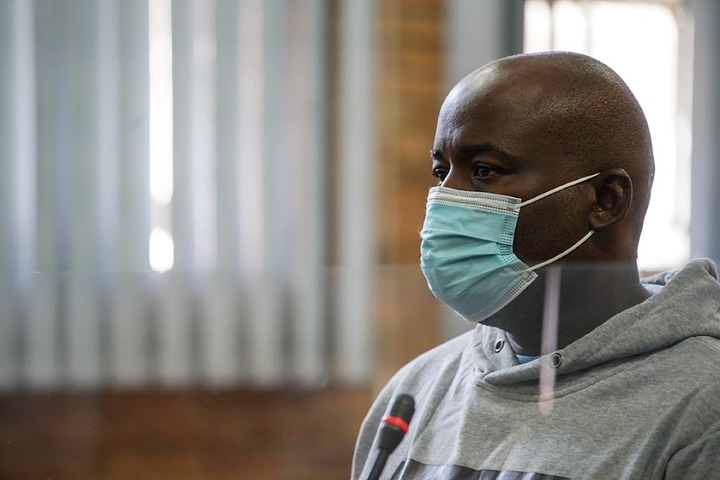 Suffocated and horrified, Mkhatshwa said.
During the early hours of the day of Mkhatshwa's arrest, police allegedly beat on his home's window and threatened to shoot him if he did not open up for them, according to his account. In response to my wife's inquiry as to why I was being beaten, they insulted her and threatened to beat her too, even though she was pregnant.
In Mkhatshwa's account, he alleges he was compelled to deliver them to the homes of two of his acquaintances, one of whom was a teacher later arrested at a nearby school. When he and his companions were taken to a police station, he said that he was interrogated and beaten. "I was questioned about my perception of the police presence. To my surprise, no one had mentioned anything to me. After that, the officers started beating me up again because they thought I was making them look like fools.
According to Mkhatshwa, the cops questioned him about his money lending business since they didn't think he worked for the Ekurhuleni municipality. Police officers would force the plastic over my mouth and nose while I battled to breathe, making it nearly impossible for me to do so. A second purpose for the electric equipment to which I was tethered with.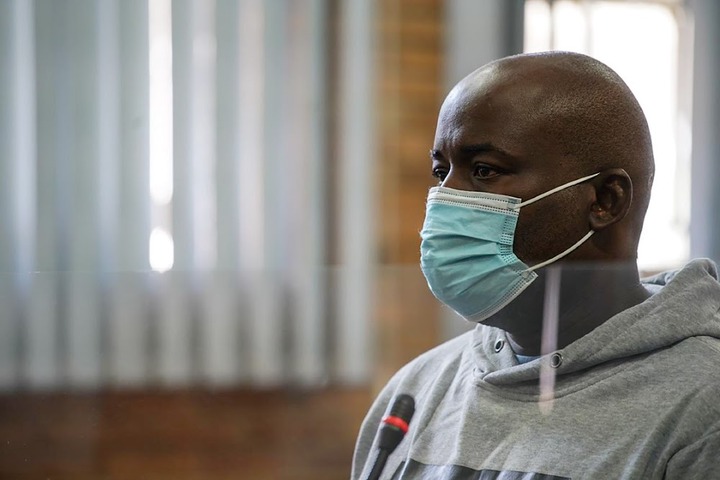 Sipho Mkhatshwa is the name of a person.
He claimed that he was beaten by the officers after he offered a response they didn't like. Asked if I had any information regarding a recent murder that had taken place, I said that I had no idea... My smallest toes were being hooked up to a machine. They put a plastic [bag] on my head and neck while I was lying face down. In order to make it more difficult for me to take a breath, some of the officers pressed plastic across my lips and nose. My toes were attached to an electric equipment that was also in operation.
In the event that I answered a question truthfully, I was smothered and electrocuted." 'I said exactly what they wanted me to say.' Afterwards, he claimed, the officers provided him a statement of confession. A second officer confronted Mkhatshwa about what he'd said when they took him to the Mpumalanga police station, he claimed. That's why I was willing to tell him what I had said under duress, even if it was untrue. My signature on a statement of claimed confession incriminating innocent persons in a crime I have no knowledge of was coerced upon me."
Astonishment was also felt by Gama on his feet.
Gama stated that he spotted Lukhele's younger brother, Skhumbuzo, "bleeding" when he arrived at a police station in Mbombela. He stated he could hear Lukhele "screaming and wailing in the next room" while he was in a police station room. Lukhele had been in the room Gama was in when he was transferred there, according to Gama.
"I was notified by police officers," I said. Lukhele informed them all they needed to know about the situation. They assured them that I would be honest with them. My hands were cuffed behind my back, and a plastic bag was placed over my face. My feet were also jolted by them. They also punched and kicked me all over my body."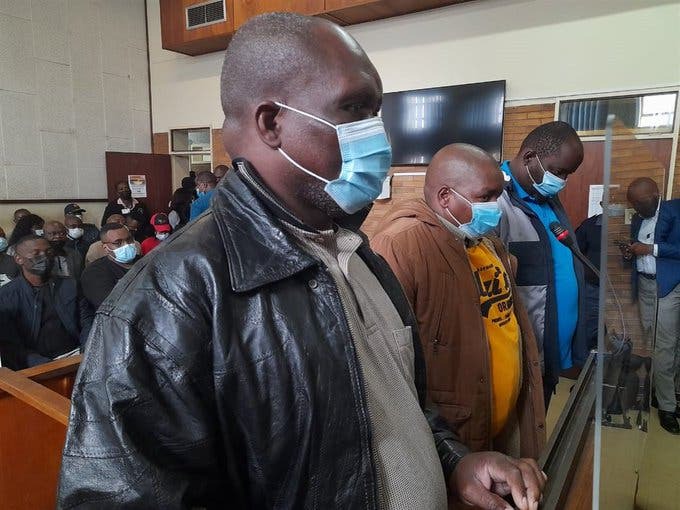 The legal team representing Lukhele and Gama claimed to be "sensitive and alert to the anguish the Gardee family is experiencing. They have not committed any wrongdoing. As indicated in our clients' affidavit to Ipid, "the allegations made by our clients will be ventilated in court." Ipid's statement is enough for us to verify that it is their statement."
At no point during the investigation did any law enforcement agency, including the police, commissioners, and deputies, tell us that the EFF's deputy president was a person of interest," Tambo said in a statement.
"Floyd Shivambu is a person of interest was never made clear to the EFF or to the family." However, if there were torture claims, they said there was a constant effort to push it in one particular direction. This is troubling. "What's the point of doing that?"
"Not our DP @FloydShivambu; they must try celebrity wannabe, not one of our own." these are the words of Julius on his twitter account, after news broke out that Hillary's suspected Killer has been tortured and forced to implicate the deputy president of the EFF
Share
EXCLUSIVE | Hillary Gardee's suspected killer 'tortured' to implicate EFF's Floyd Shivambu — affidavit (timeslive.co.za)
Content created and supplied by: Sphithiphithi_Evaluator (via Opera News )
Opera News is a free to use platform and the views and opinions expressed herein are solely those of the author and do not represent, reflect or express the views of Opera News. Any/all written content and images displayed are provided by the blogger/author, appear herein as submitted by the blogger/author and are unedited by Opera News. Opera News does not consent to nor does it condone the posting of any content that violates the rights (including the copyrights) of any third party, nor content that may malign, inter alia, any religion, ethnic group, organization, gender, company, or individual. Opera News furthermore does not condone the use of our platform for the purposes encouraging/endorsing hate speech, violation of human rights and/or utterances of a defamatory nature. If the content contained herein violates any of your rights, including those of copyright, and/or violates any the above mentioned factors, you are requested to immediately notify us using via the following email address operanews-external(at)opera.com and/or report the article using the available reporting functionality built into our Platform See More