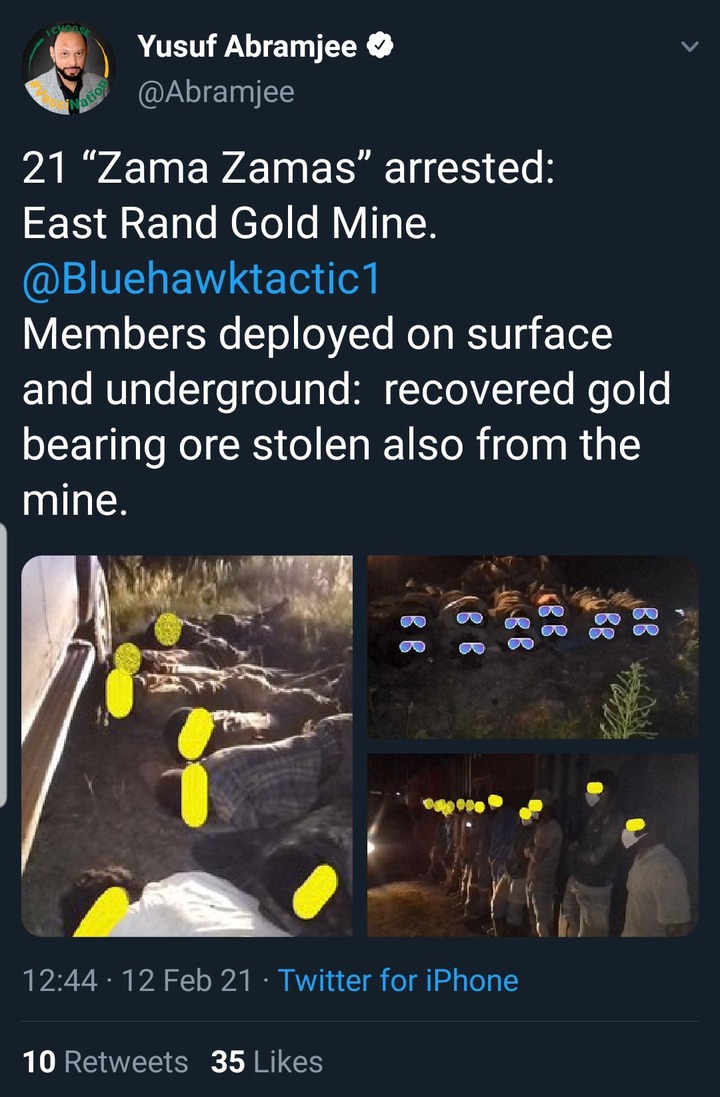 21 "Zama Zamas" arrested at East Rand Gold Mine by Blue hawk tactic, the members deployed on surface and underground. They recovered gold bearing ore stolen also from the mine. 
Mining legally in SA is to expensive, so the very same owners of most those mines have called the Zama Zamas to avoid taxes and all the fees associated with legal mining. Buyers are in UAE and Dubai eager to buy at low prices.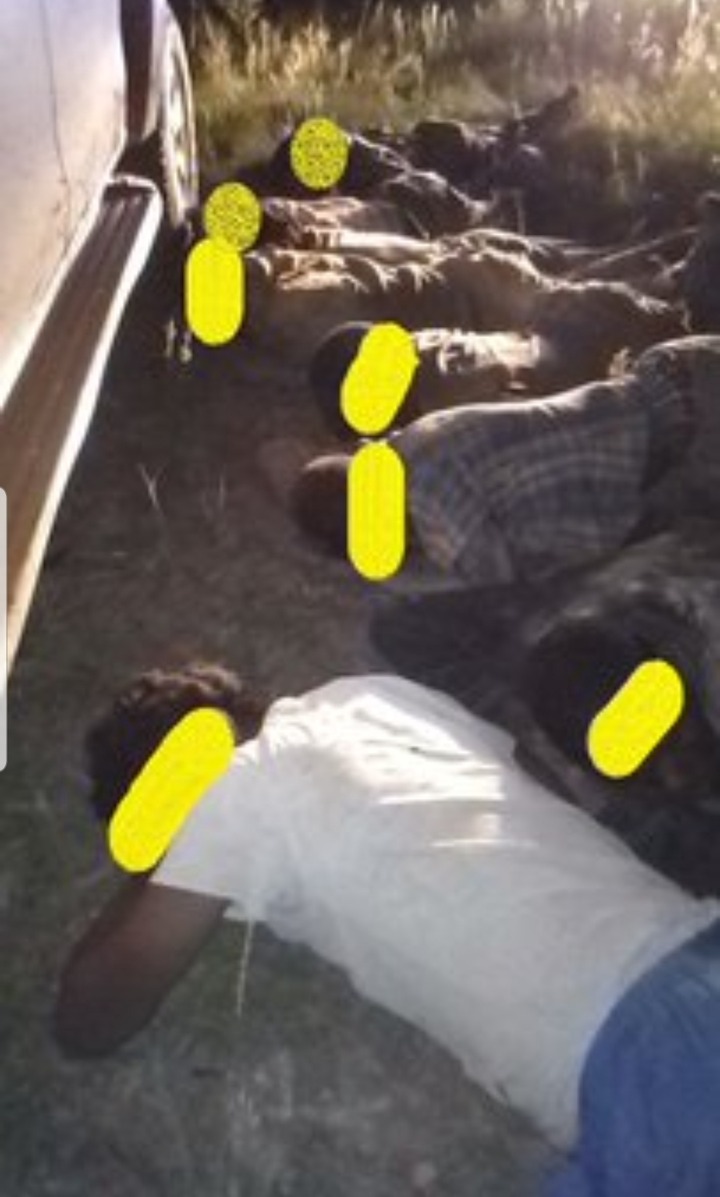 Most people are saying they must let people be, these mines were created by God in Africa, it doesn't belong to anyone. people are hungry out here...they must eat and feed their families. They are taking risks because their are no jobs, unfortunately in South Africa jail belongs to the poor. Those people are trying to make a living in this hard economic times, these people arrest them and take the gold that they have risked their lives for.
Content created and supplied by: Busiey (via Opera News )