Every day for the thief, but one day is for the owner of the house. This parable was fulfilled recently when some armed robbers who specialized in cash in transit robbery were gunned down during robbery. To the surprise of many people, these armed robbers were adorned with different kinds of sophisticated weapons and assorted charms. They had different kinds of dangerous charms, amulets and some kinds of fetish objects for their protection.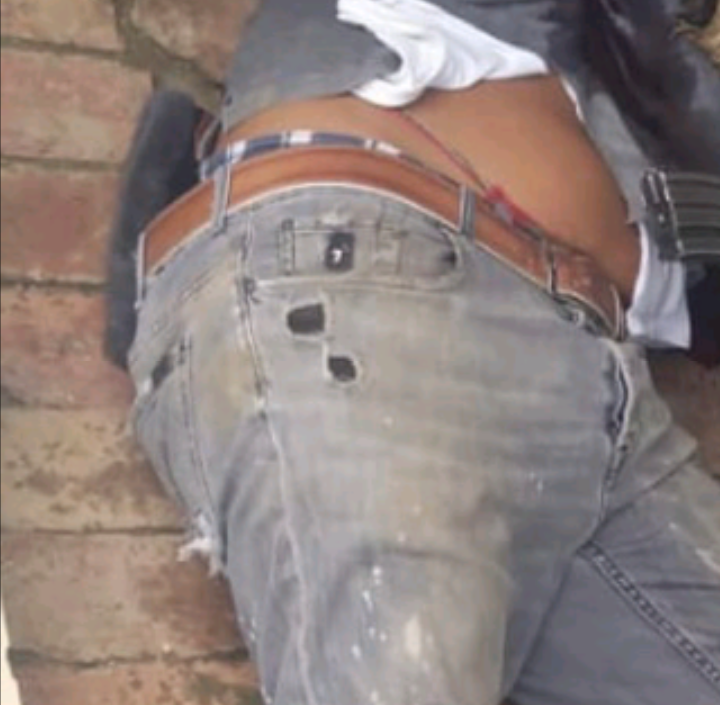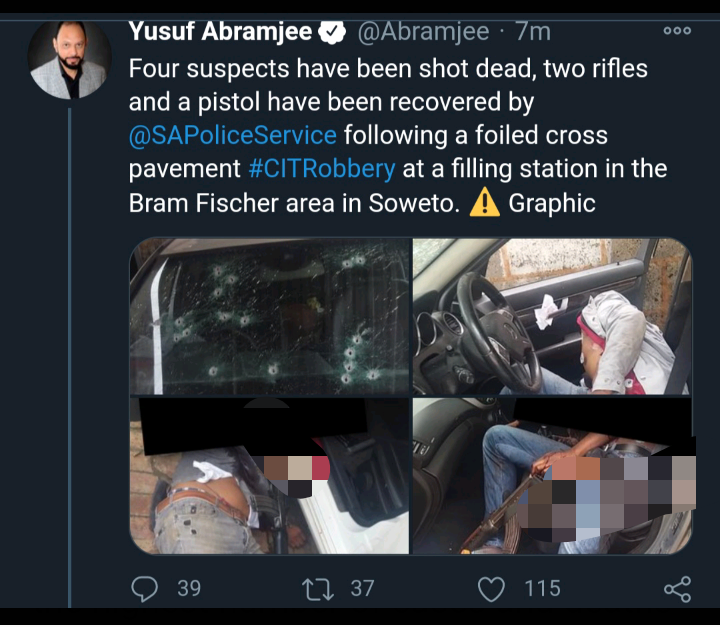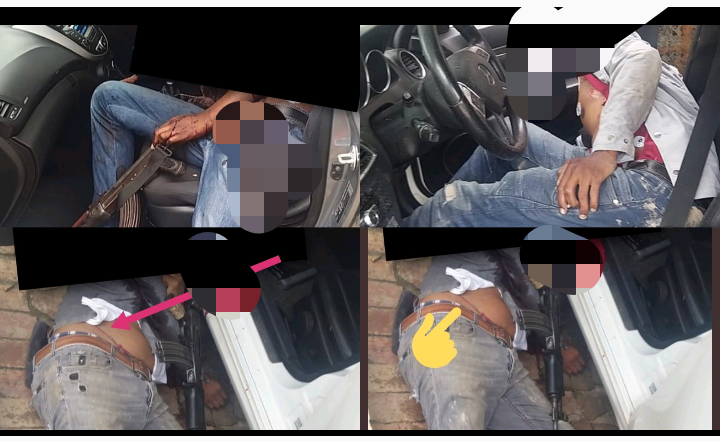 Sangoma Who sold them the charms should be investigated. The police should do everything humanly possible to make sure they unravel the fake Sangoma that is empowering these criminals that are causing havoc to the society. One thing is clear, these armed robbers that were gunned down may not be the only people he or she is doing charms for. The police should try to bundle him or her and try to extract some information from him or her that will help to round up some other armed robbers.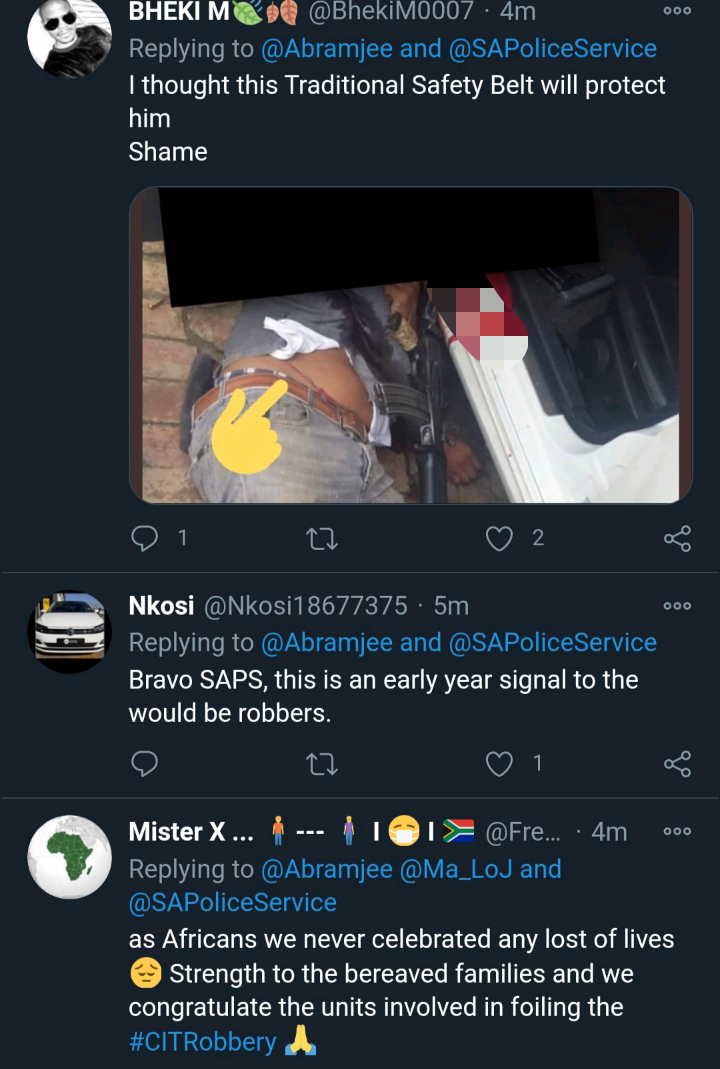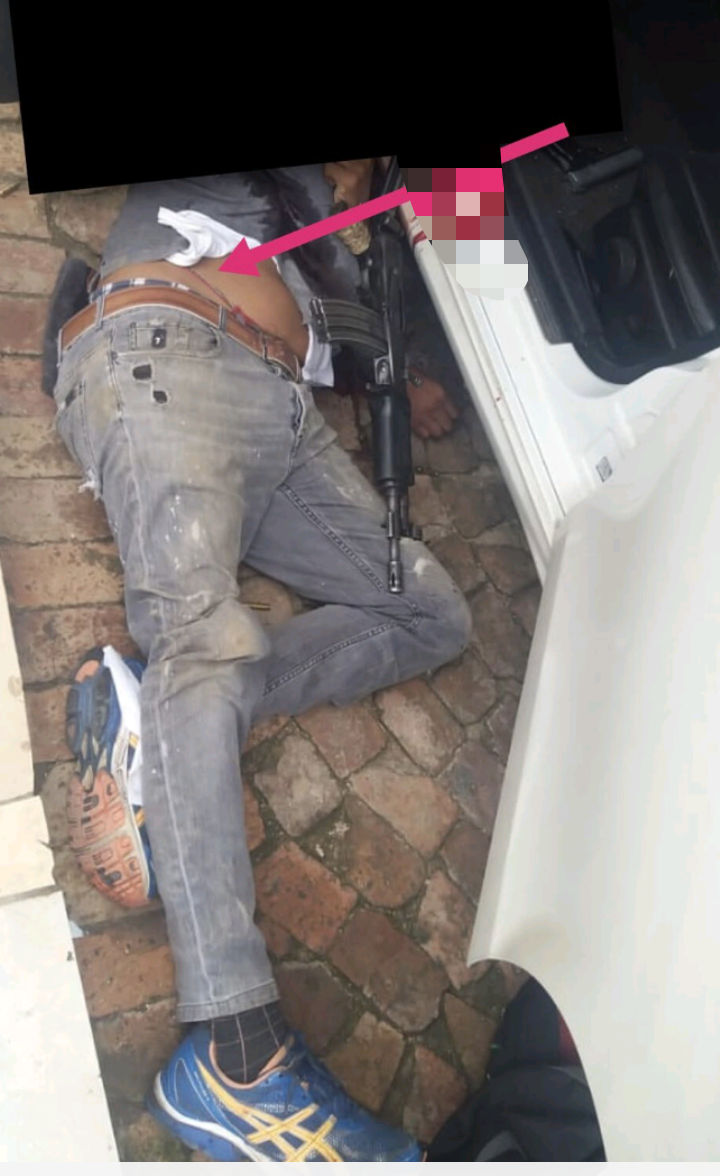 The rate at which armed robbery is increasing in South Africa is becoming alarming especially Cash-In-Transit robbery. The police should begin to be proactive so that they can put an end to those societal menace that have brought Untold Sufferings to many innocent people. Many people have also lost their lives to those cruel individuals who are out to make money at all cost. These were failed by their charms because the Bible have said it that charm is deceitful. How true that statement is.
Content created and supplied by: Oyems (via Opera News )