27-year-old Eastern-Cape Man Allegedly Kills His Mum with Gas Bottle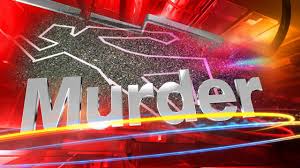 A 27 year-old Eastern Cape male suspect was arrested at the crime scene in the McCarthy informal settlement for the alleged murder of his 56 year-old mother last night, 18 February 2021 says a South Africa Police Service report.
According to police report, it is alleged that at about 21:00, police attended a complaint of assault at a house in the McCarthy informal settlement. A woman who is believed to be the mother of the accused was found with an open wound to her head and she was declared dead on the scene.
The police found that the deceased was allegedly repeatedly assaulted with a gas bottle. The accused has since been arrested by the police and will be taken for medical observation to determine possibility of insanity. Police said it is unclear what had triggered the atrocity. Perhaps, a medical observation may provide some clues.

The motive of many murder cases have been found to be a result of insanity- a mental condition among murder offenders.
Hence, "Not guilty by reason of insanity" is a plea entered by a defendant in a criminal trial, where the defendant claims that they were so mentally disturbed or incapacitated at the time of the offense that they did not have the required intention to commit the crime, and are therefore not guilty
The Kamesh-based suspect will be arraigned in the Uitenhage Magistrates' Court soon on a charge of murder.   
Sources:
Twitter feed- SA Police Service- @SAPoliceService
https://www.saps.gov.za/newsroom/msspeechdetail.php?nid=31084
Content created and supplied by: Daily-Godly (via Opera News )