Minister of transport fikile mbalula tweets " i saw a woman butchered almost to death by allegedly someone who is his lover. That dog must be found."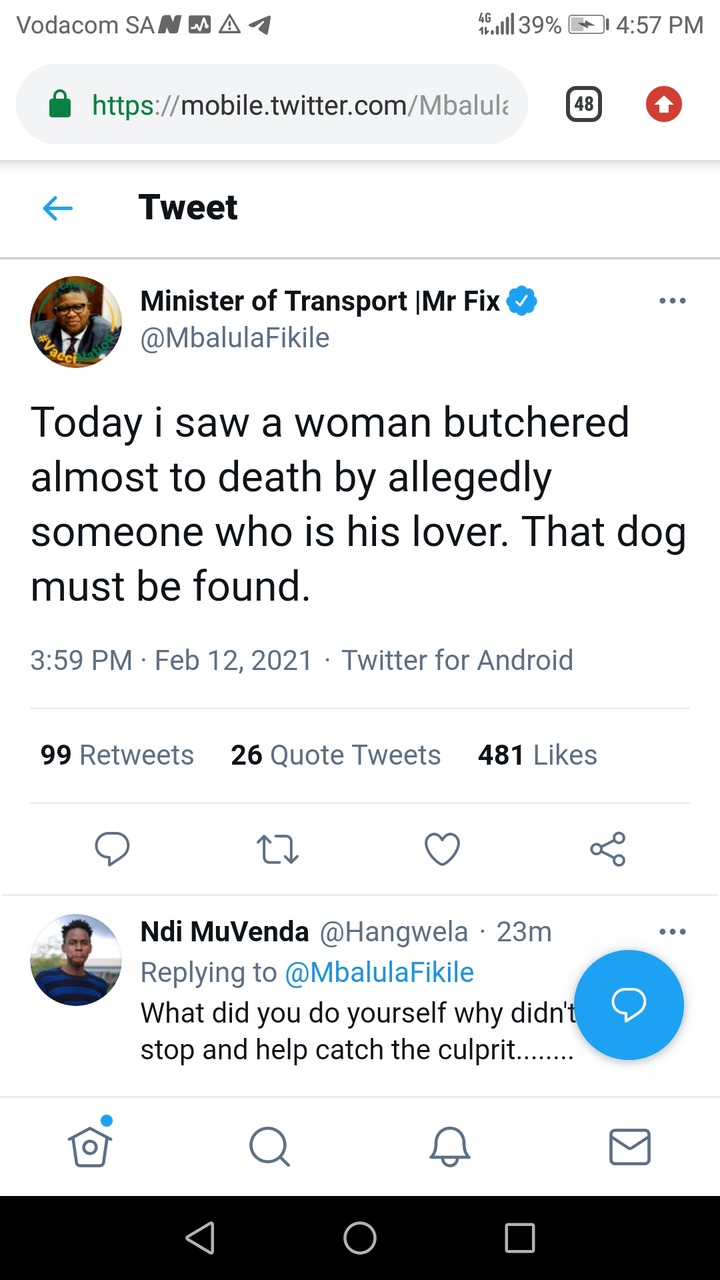 Gender based violence has been a problem and it is even now in South Africa and many others countries, There are so many women we have lost, sisters, mothers, children and grandmothers because of men who are unable to control their anger and who are unable to accept and move on.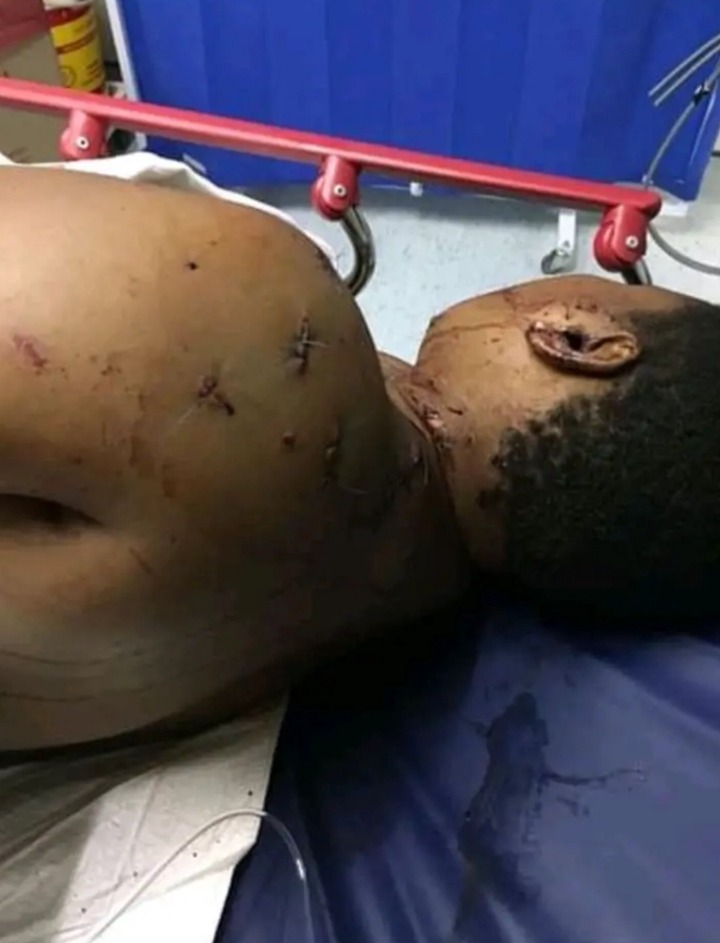 Dimakatso Retsalene a radio presenter at was stabbed today 49 times by her husband because apparently he could not accept a divorce, allegedly it is said that everything was owned by the husband banks cards, car keys, everything that is important was owned by the husband which means she was in a abusive marriage.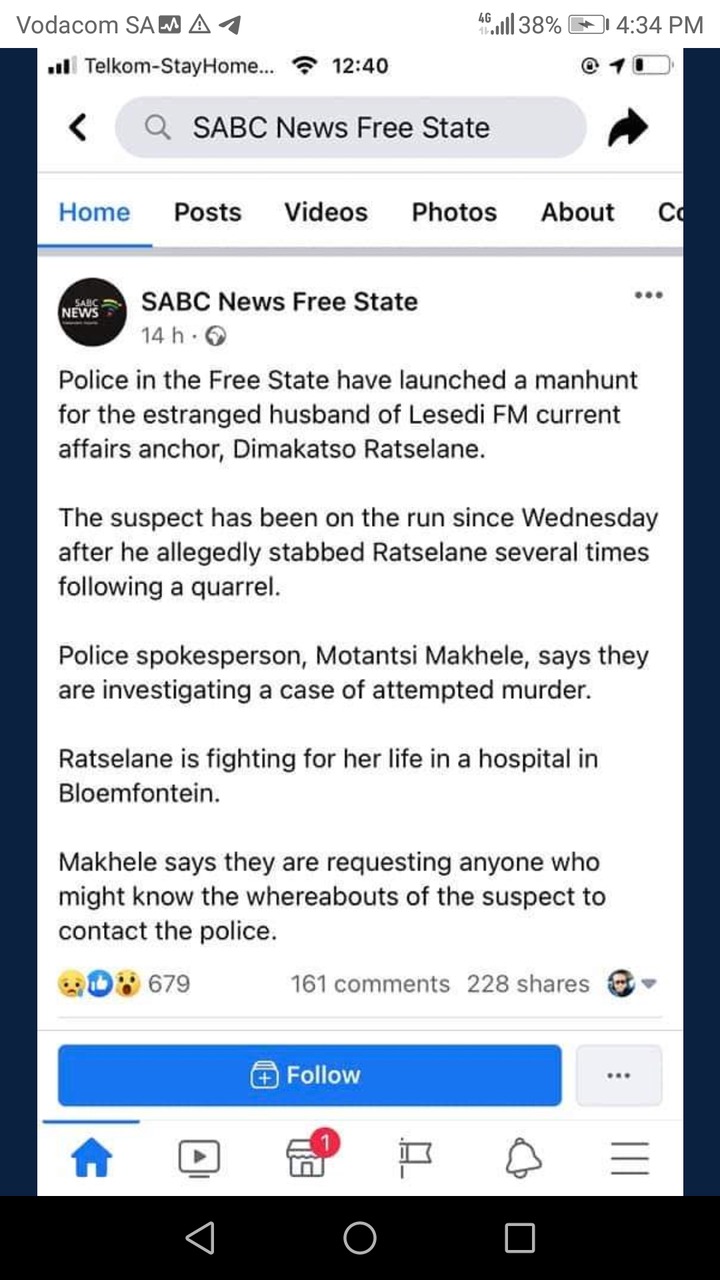 Currently she is fighting for her life in hospital because a man could not accept that he is no longer needed because sometimes men are careless and they think they can do as they please with our mothers and sisters and when they decide to leave men treated to killed them.
We must learn to protect the people we say we love not to hurt them.
After Mr mbalula posted tweeted that tweet people begin to ask questions.
@Hamgwela said to minister mbalula
"What did you do yourself why didn't you stop and help catch the culprit.
If we don't find him his next witness is in your hand coz you could have stopped and help catch the guy together will your 500b securities"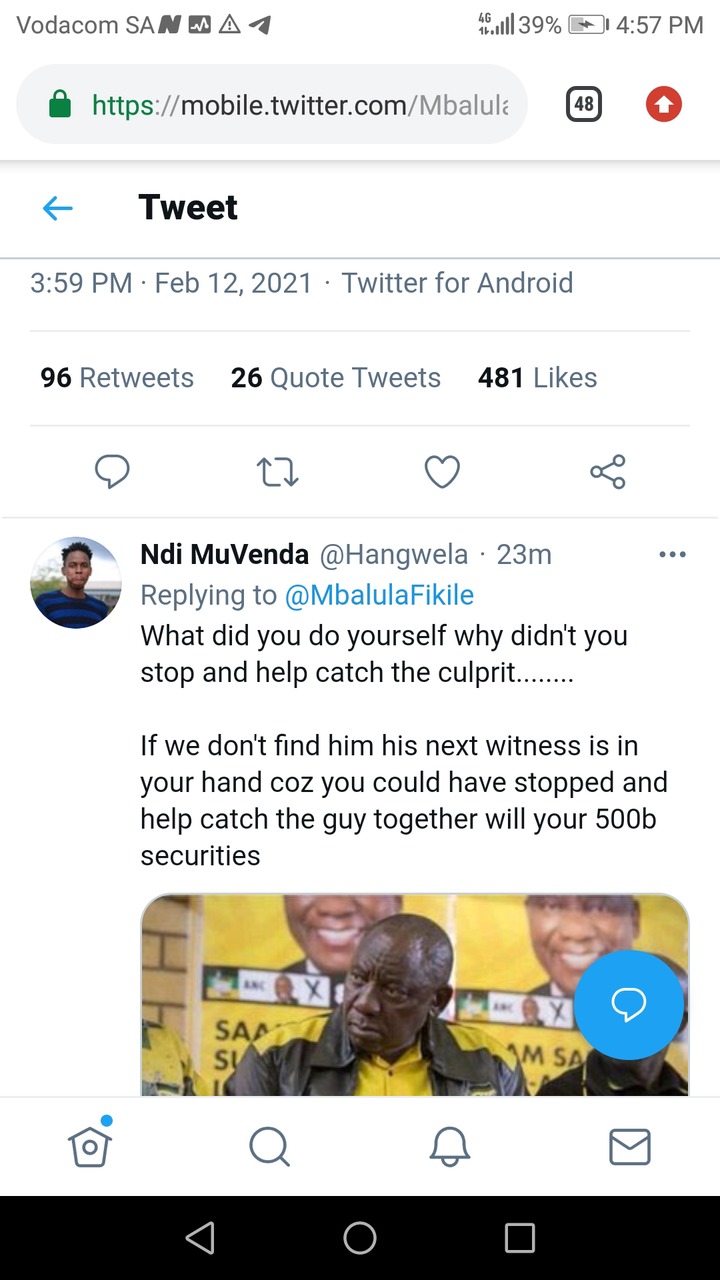 If he saw The lady being butchered he was suppose to help with his security not to stand and watch and tweet about such.
Content created and supplied by: Mthulisa (via Opera News )