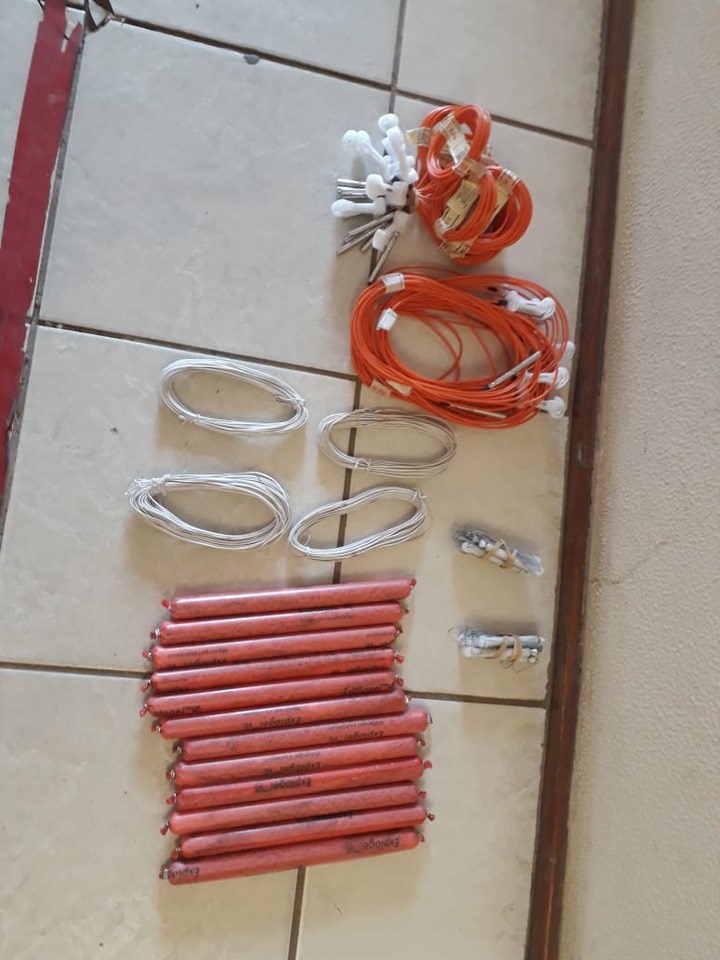 A 52-year-old, Sam Bekare Nontoloane, will remain in custody after his first court appearance yesterday in the Bafokeng Magistrates' Court in Tlhabane for being in possession of explosives. He will appear before the same court again on Monday next week.
He was arrested at about 13:05 for being in illegal possessions of explosives. The police received intelligence that Nontoloane was selling explosives. He was intercepted in the street at Luka village near Phokeng, outside Rustenburg. A number of shock tubes, blasting cables, starters and explogel were discovered in a plastic bag Nontoloane was carrying. 
The police immediately placed them in custody and further investigations are conducted to find out where he procured those explosives and who he was selling them to, These explosives are used in illegal activities such as cash in transit heists and illegal mining that is frowned upon in South Africa.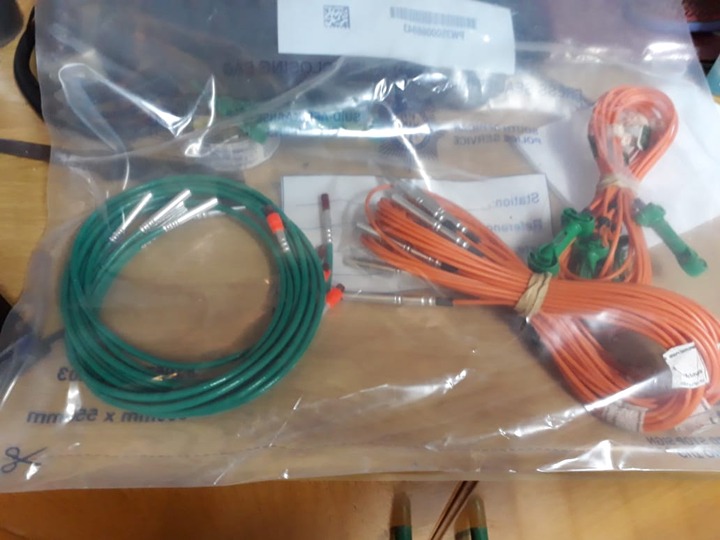 Illegal activities always promote the bad things that scar our nation and make living hard in societies, they promote drug use and violent killings so the police make it a point to stop these activities before they can happen . And it is not a secret that Zimbabwean Nationals are the ones who are smuggling these explosives into the country, it seems like there is nothing good that a Zimbabwean came to except cause damage.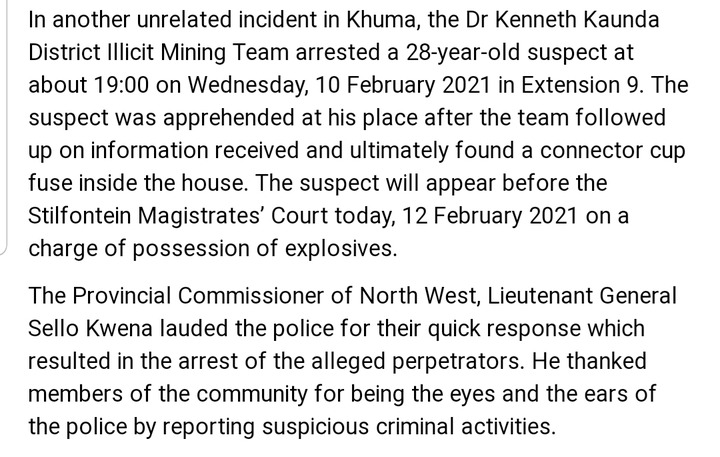 https://www.saps.gov.za/newsroom/msspeechdetail.php?nid=30946
Content created and supplied by: CurrentAffairsZA (via Opera News )