With the heavy rain falls experienced in the Northern part of the country in the Limpopo Province, Vhembe District to be more specific, a woman lost her life in the most tragic way one could think of.
Reports coming from Nzhelele suggests the deceased, Jane Ramalisa had crossed the overflowing stream earlier when she was taking her kid to catch transport to school, and the tragedy struck when she was returning home.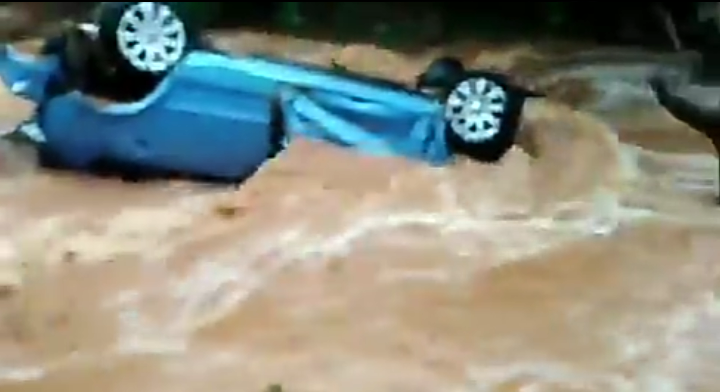 The videos shared on Twitter shows the blue Polo being swept away by the heavily flowing river as people scream in agony and sorrow, watching and feeling very helpless, all they could do was to watch as Jane's life was being swept away together with her car.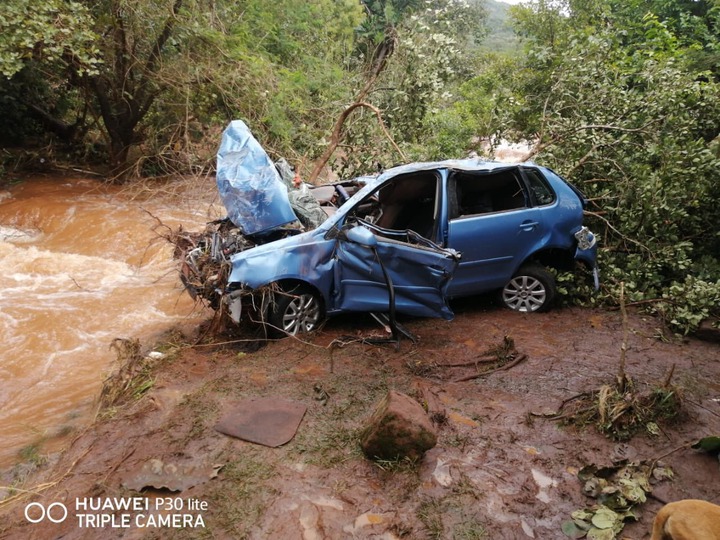 Devastating as it was, there was very little the onlookers could do to save the poor woman, they just watched and screamed hoping that she would grab on to something perhaps and manage to get out of the water alive, but their hopes did not bear any fruits, Jane was gone and the only thing they could do was to hope that they find her body when the water had subsided.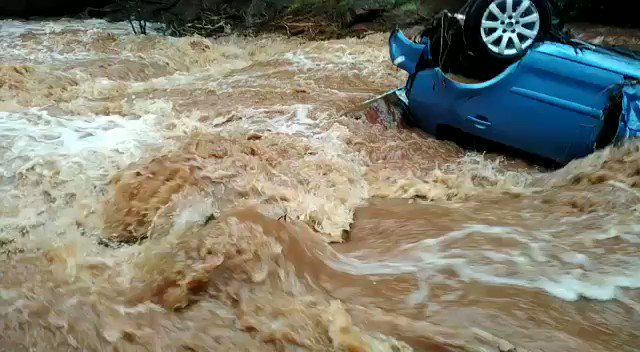 If you see the car, you would swear it was involved in a deadly crash, it is disheartening to see the wreckage of the car after it bumped into rocks and logs while being swept away by the strong current of the flowing water.
People are strongly advice not to attempt crossing streams when it is raining heavily, it may be a life threatening risk they are taking.
Source: https://mobile.twitter.com/Shonny_RSA
Video Links: https://twitter.com/i/status/1364127166997401600
https://twitter.com/i/status/1363993702490923012
Content created and supplied by: Shonisani_Cliff (via Opera News )