There's an image making rounds on the the internet world showing some of the most unusual types of burial that some people across the world practice.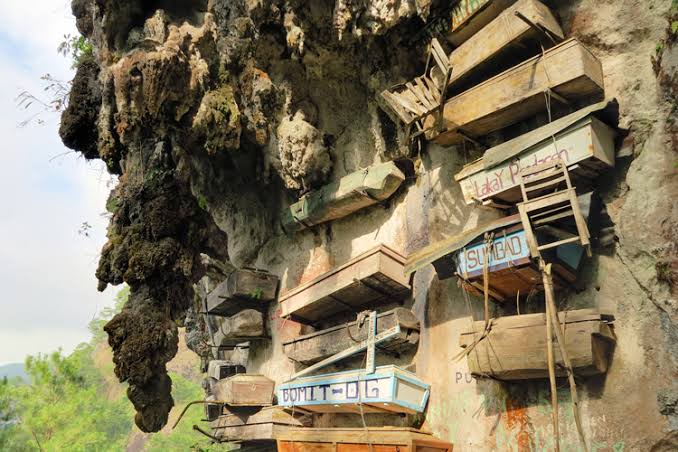 First and foremost before we begin, let's understand that we're all different across the world and that means, we'll do different things that makes our heart whole. With that said, there's no need for us to judge each other, let's rather respect each other's cultures. If we do so, the world will definitely be a better place.
As y'all can see, some people instead of applying the regular cremation or ground burial most people are accustomed to, some people decide to instead hang the caskets on a ridge.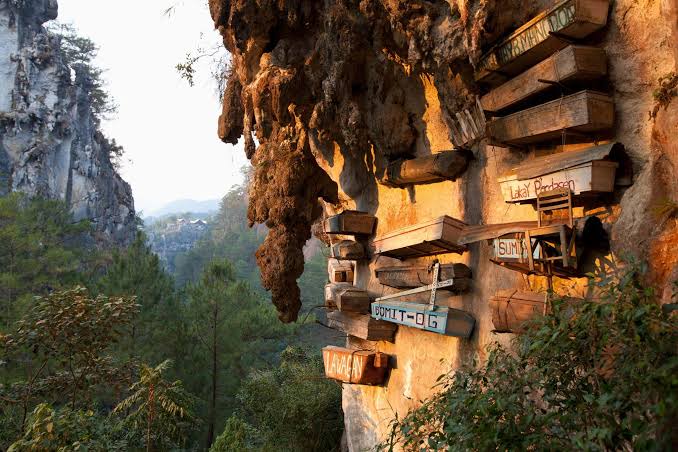 During a funeral, the people of that community will hire a truck instead of a normal hearse. The truck along with two undertakers, are the ones responsible for hanging the caskets on the ridge with a rope and a couple of big nails.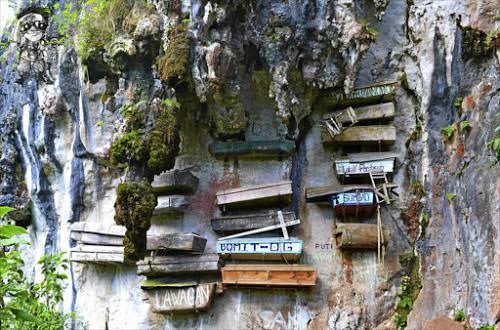 After their hanged, the corpses will decompose as time goes on and eventually, there will be nothing left in the caskets. Even while they're empty, still no one is allowed to touch or remove them. The same rules that apply to a normal cemetery, is the same rules that apply to the ridge site.
What do y'all think about this burial system?? Let's talk in the comments section
iscafunerals
https://www.iscafunerals.co.uk/news/weird-wonderful-funeral-traditions-around-world/
metadonetwork
https://www.google.com/amp/s/matadornetwork.com/read/death-rituals-around-world/%3famp
buzzwalker
https://buzzhawker.com/13-bizzare-funeral-rituals-followed-by-people-around-the-world/
Content created and supplied by: ZIPPSTAR (via Opera News )