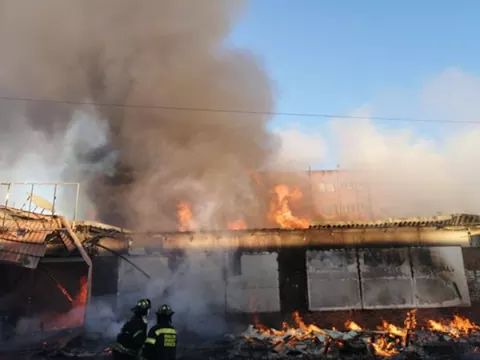 A very terrifying fire incident occurred in Brakpan and left many foreign national shop owners terrified.
According to the intelligence Bureau of SA Facebook post a horrific incident occurred in Brakpan yesterday 11 February 2021, nine shops which are owned by foreign nationals were on fire, the horrific fire incident occurred on Kritzinger road luckily all the shop owners did not get hurt during the incident.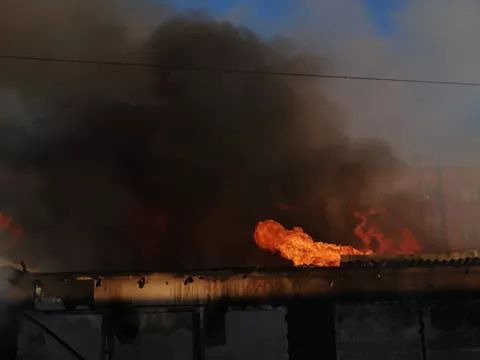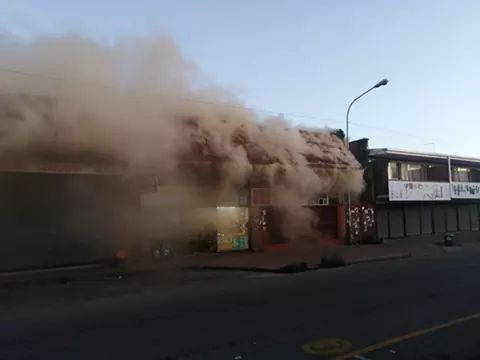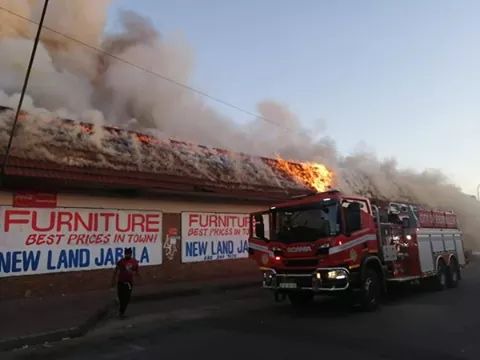 The firefighters managed to come to the scene and put out the fire but the damage was irreversible because all the goods inside the shops were destroyed, even more sadly the shop owners who's livelihood depends on the shop are concerned about how will they be able make a living since their shops are destroyed.
The cause behind the fire is unknown but there's suspicion that it was a fire that was started deliberately with aim to destroy the shops, the people responsible for this incident have not yet been captured but there will be further investigation to determine how the fire started and if it was indeed foul play.
Source:https://www.facebook.com/684705394876318/posts/4275888119091343/
Content created and supplied by: TshiamoMbiza (via Opera News )