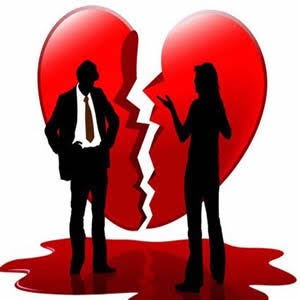 Picture: Google
The start of something is important because it determines how far it will last. For marriage to last, two people who are getting married should marry with right intentions and to complete the purpose of marriage.
However it's unfortunate that the world of today all about materialism and possessions about everything even in marriage.
The marriage that will last is the one that begins with people who love each other regardless of any other thing, marriage is about two people who should love each other, believe in each other, trust each other, support each other and treat each other with kindness, respect and love, without selfish gain.
However this are the bad reasons that a lot of people this days are getting married for, which is the reason of marriage failure.:
- Getting married because you want to be married like others, you want children, you don't want to feel embarrassed because your friends and others are married and you are not.
- Marrying because you want to hurt your Ex, or the pain that someone dumed you, to prove that you can still be lovd by someone.
- Marrying because you want some position that you might get, as a result of marriage.
- Marrying to fulfill lusts
- Getting married for materialism, starting by seeing how much the person earns, his clothes, cars, house, watch..etc, marrying to travel out of the country, citizenship, residential permit, some one to pamper me, lavish money on me etc, it's me, me, me, me and me...
- Marrying because of pressure,
This and a lot other reasons result in marrying the wrong person and therefore failure
Marrying because of this selfish reasons result into an everyday expectation of the things you entered marriage for, no love, no patience and kindness and when this expectations are not met, this result in the things we hear in marriage, murder, killing, hiring killers, divorce..Etc, selfishness is the cause of marital crisis, it could be from you or the your partner.
Thank you for reading,
Content created and supplied by: Technon (via Opera News )