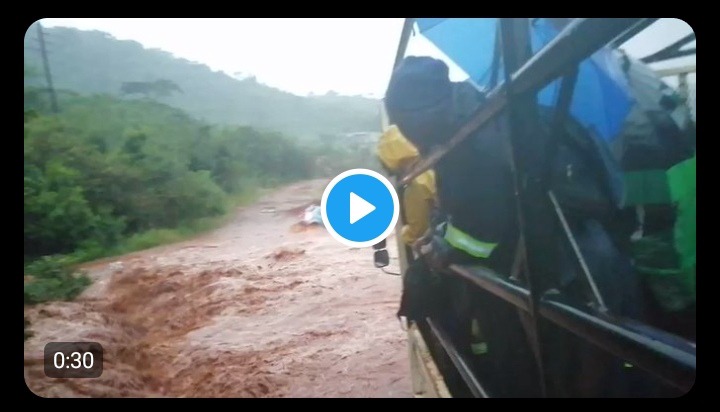 Image: Screenshot of the video clip.
A terrible accident took place in Limpopo and Mzansi cannot stop talking about it. A VW car got swept away in a river. The current was too strong and no one survived. The video clip of the accident currently circulating on social media was taken from the back of a truck. The desparate screams of those women at the back of the truck who were watching the horrific scenes were agonizing.
According to some South Africans, places like that river have they're own spirits which are never to be seen with eyes as humans. People assume it's a very big snake, others call it a mermaid. Sometimes it calls you from far or the moment you see it somewhere you die.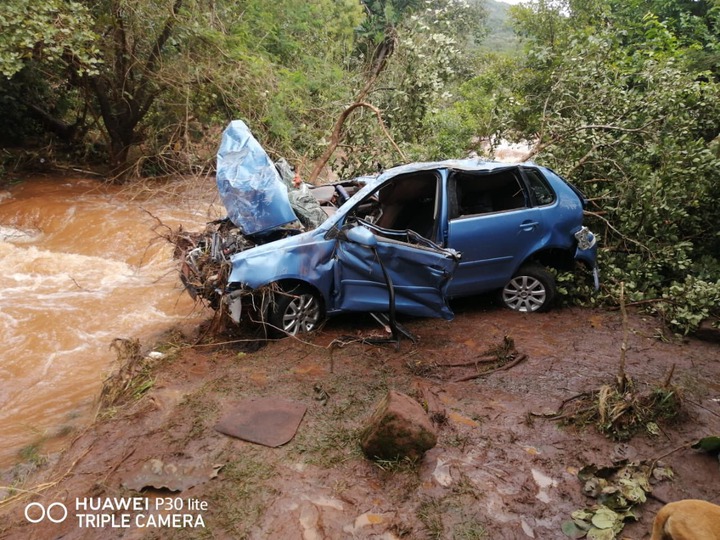 Several people who saw the video on Twitter are restless and they can't get over the grief. Here's what some are saying:
@Shonny I cant hold my tears, I saw the video and all I could say was "but God why!!" Yoh I am lost for words.
@MissPoison I regret watching the video, my spirit is down, it has just taken me back to a few months back when I lost my dad, angikho right.
@Lefika It's so sad. I wish that we as black community can normalize swimming as one of the basics due to this ever changing weather.Please dont get me wrong I'm not saying that its impossible for one to die in water bt nje I hv noticed that many can't swim as it may save lives.
Watch video here
Source:https://twitter.com/JustTsiko/status/1363993702490923012?s=19
Content created and supplied by: Mmapula (via Opera News )