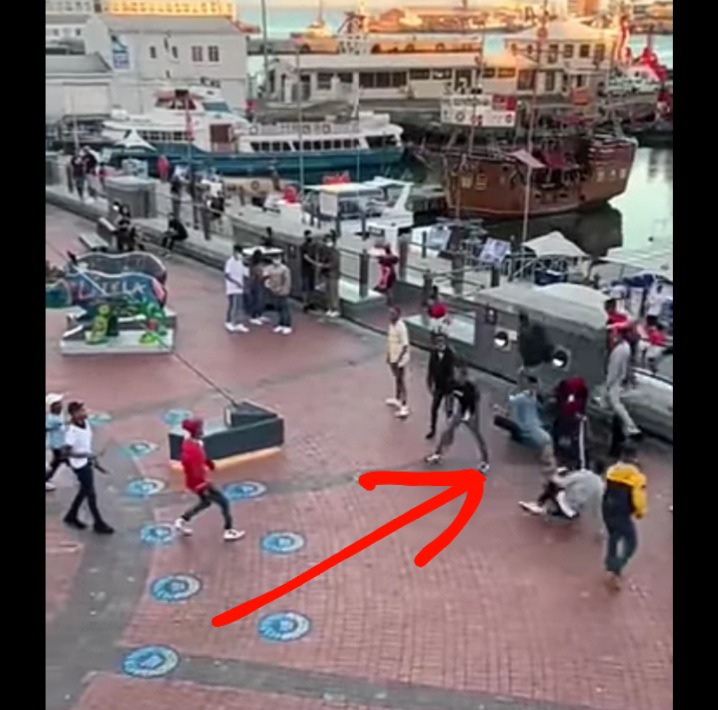 Everything got hectic very quickly and there was just panic from the people who were caught up in the whole thing. Gang fights are what you should avoid and that is simply because they are not just like any fight, they can be very deadly.
It seems like there is always one intention and that is to kill, so it is always best to get as far away from these fights as you possibly can. Do not make an attempt to go and see what is happening because being too curious can easily get you killed.
You are better off not knowing who got stabbed or beaten, your main priority at that point should be to get out of there and go somewhere safe. Now, you can never really tell what starts these fights, it is probably the rivalry that is there between gangs, when they see each other, all hell breaks loose.
And sometimes life is lost, that is part of the game, one gang can lose one of their own in these clashes.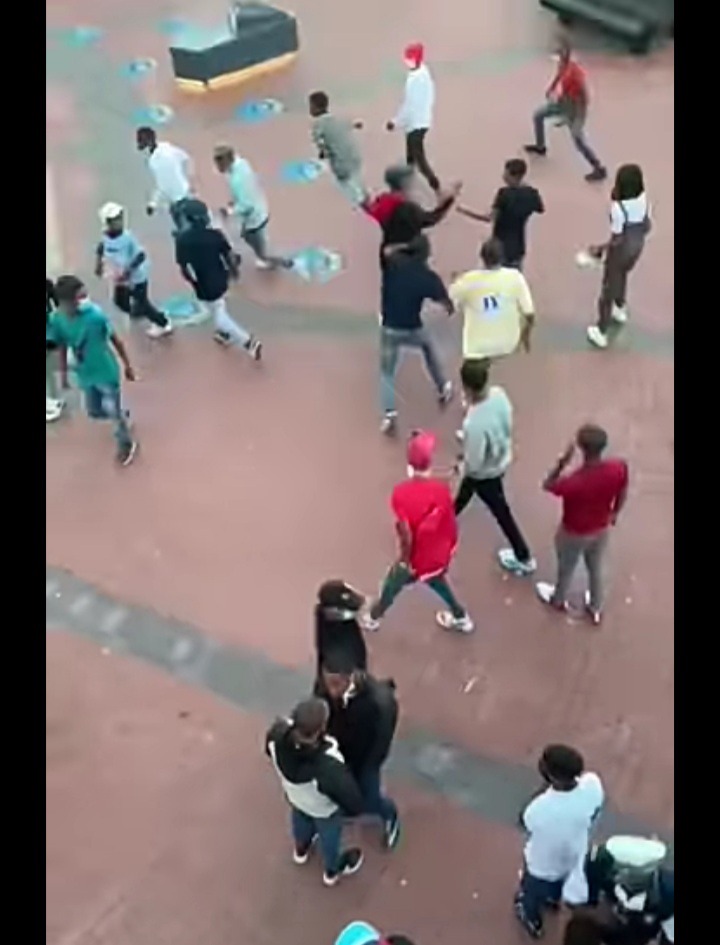 In the video, you can see that everything starts out calm and then, there is running around, there are those who get chased. The crazy thing is that there were children there and the gang members did not care about that, they were doing what they were doing.
That probably did not end up well because situations like these tend to escalate, especially when there is no involvement of the police.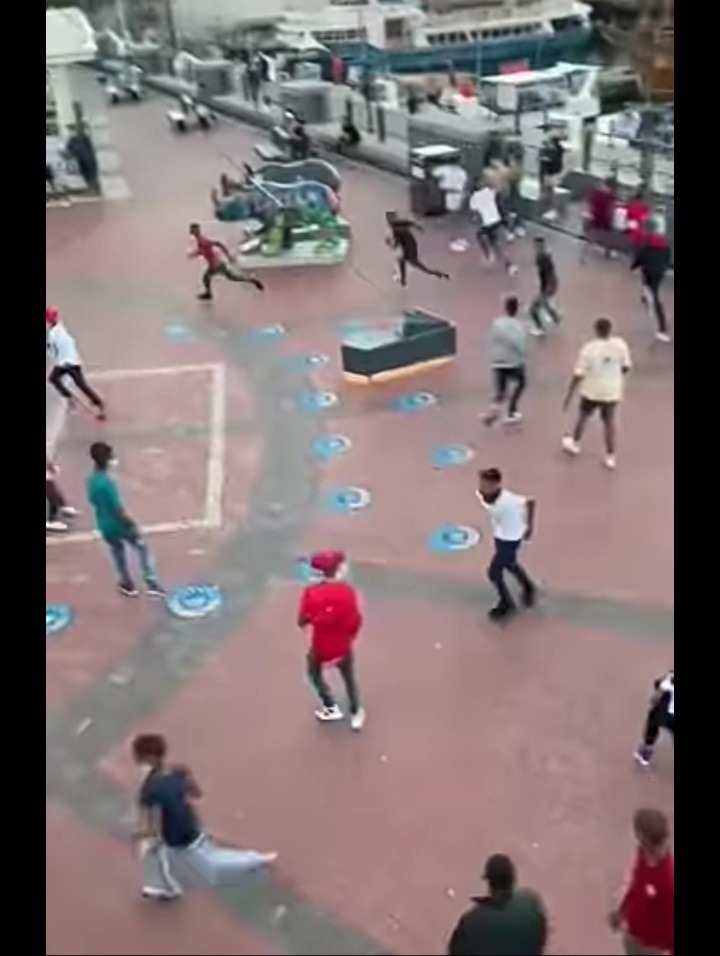 It was reported that someone was stabbed in the back and he might have survived, but there is no clarity if he did or not, there were more people who could have gotten hurt.
And the sad thing about this is that there might be people who consider the Waterfront as a safe place where they can go with their families, but after what had happened, their view of the place might change if it already has not.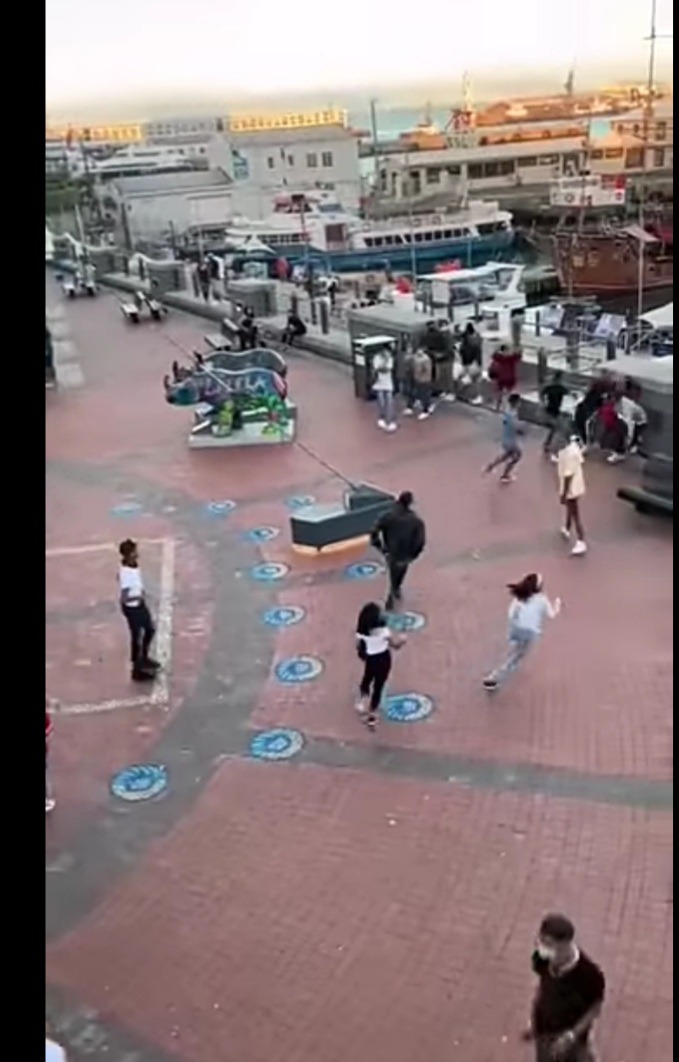 Incidents like these can be avoided, security officers have to be more vigilant and be on a lookout for these types of people. Maybe the whole thing would have ended as quick as it started if the security personnel there had reacted quicker.
As for those who are responsible for any wrongdoing during the whole thing, the police should do their best and put them behind bars.
What do you think about this? Please share your thoughts. Go to https://www.iol.co.za/news/south-africa/western-cape/watch-v-and-a-waterfront-increases-security-after-knife-fight-06887d92-2346-4a29-ba4b-9b1e3332adea for more on this. 
PLEASE LIKE, COMMENT, AND SHARE!
Content created and supplied by: MrFunNews (via Opera News )