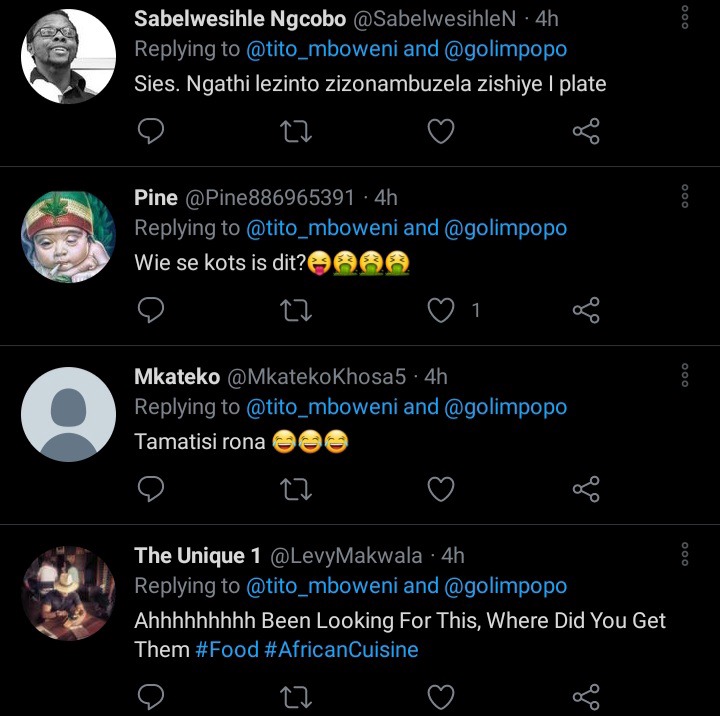 Tito Mboweni got to the trending topics in Twitter, people were commenting. About 17h ago, he posted a meal he was about to eat after having a long day, as written on his caption. People started commenting, some were loving the meal and some seem like they hated it. @Sabelwesihle tweeted "Sies. Ngathi lezinto zizonambuzela zishiye I plate."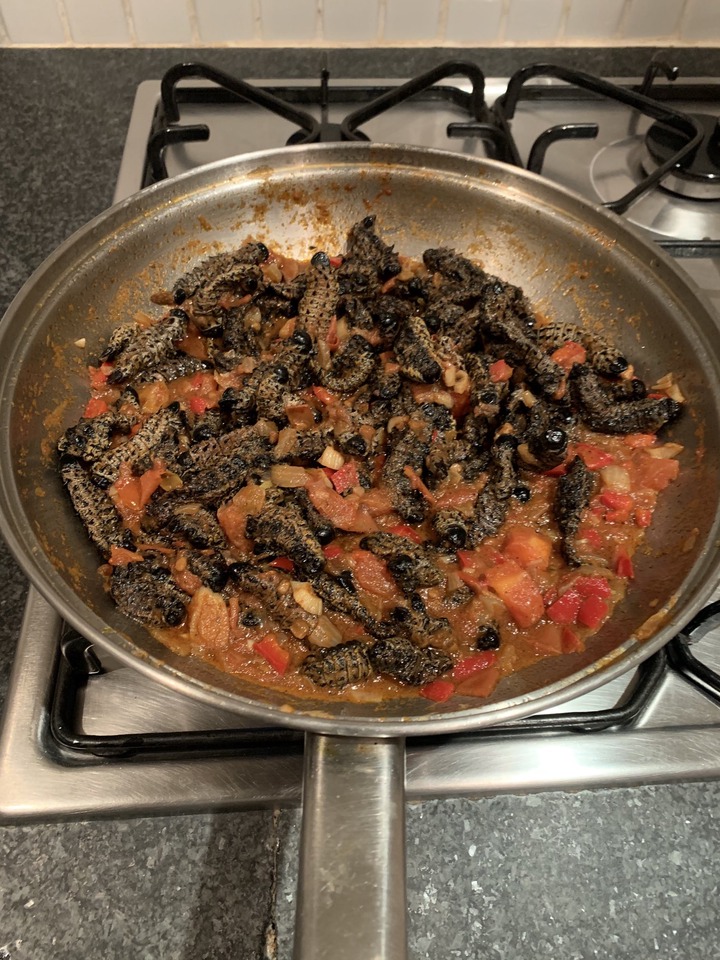 Here is the first image of the meal, it was still in the pan. He posted four pictures of the food, two pictures were food in the pan and the other two is food on the plate.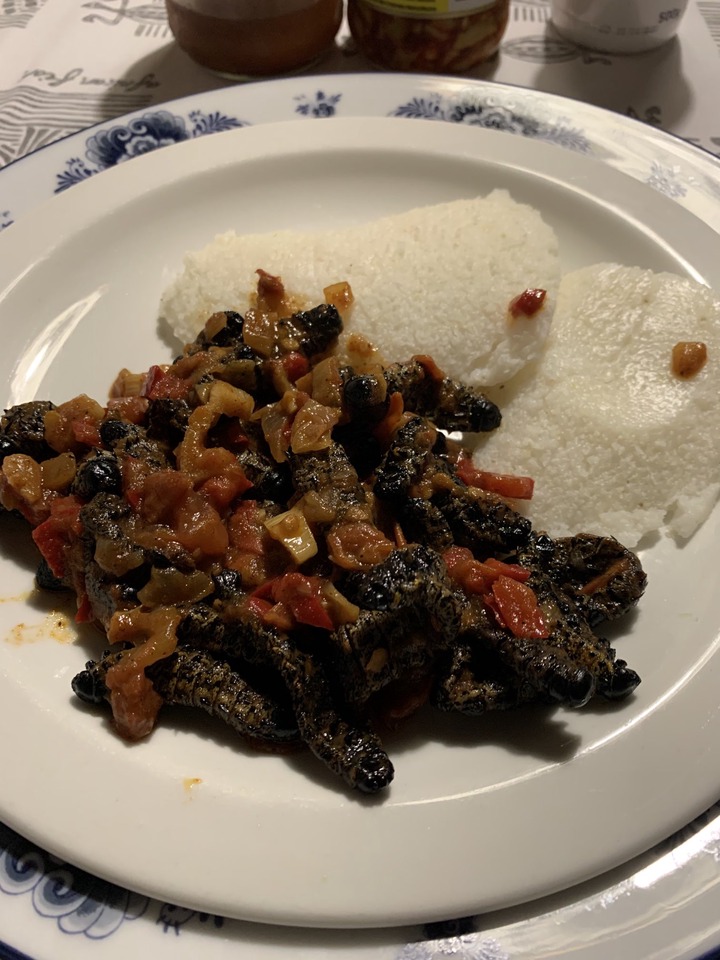 The food looked delicious to some because they were familiar with the food. Some were even asking how was the meal cooked, some asked if the worms were fried or cooked.
Do not forget to mask up in public places, sanitize and keep your distance. Be safe.
Comment, Like And Share!
You Can Follow For More Content
Content created and supplied by: Samshady (via Opera News )