POLICE STOLE MY CAR! 
Muzi Mtsweni shows his Toyota Venture taxi secured at Leslie cop shop. 
A TAXIMAN asserts his family is starving after police took his Toyota Venture taxi. 
Stressed Muzi Mtsweni from Leslie in Mpumalanga revealed to Daily Sun that he had gone out when three K9 cops from Secunda attacked his home in the first part of the day of 3 February. 
He said the impolite police powerfully took papers of his taxi from his better half. 
Source: Police stole my car! (dailysun.co.za)
"At the point when I returned home, I found the three cops who couldn't show me a court order. They just created the papers they had taken from my better half. Police said they were searching for the vehicle, and I disclosed to them that it was caught up with working with my driver shipping staff. They left and later halted it out and about where they off-stacked the travelers and driver. They guarantee it was indistinguishable from another in Pretoria, and wouldn't give me the seizure reports when appropriating it," Mtsweni said.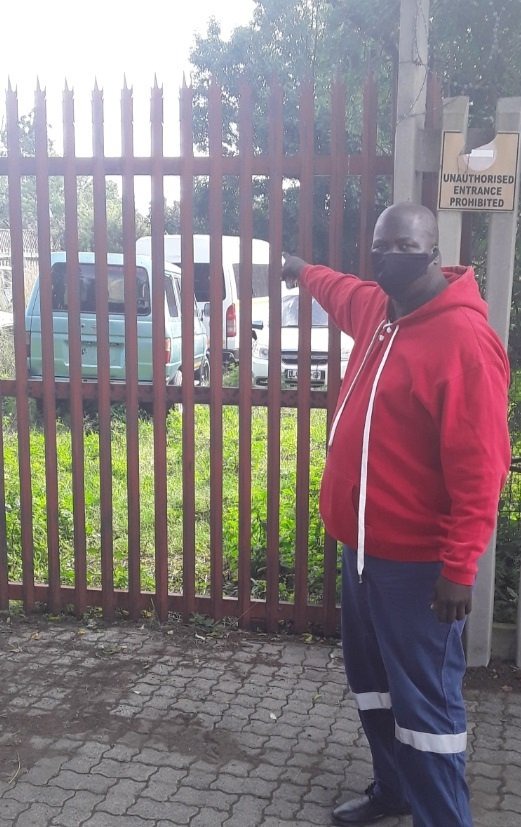 "On 9 February, I found the vehicle left with police vehicles at Leslie Police Station. At the point when I asked the station Commander for what good reason it was not submitted or secured in the SAP 13 since it was appropriated, he answered that lone Ermelo police would settle on it. The next day, the vehicle was in the SAP 13," he proceeded. 
"The police played me; they took my vehicle and afterward declined when I needed to squeeze charges against them. I at that point went to the nearby traffic permitting focus where authorities said there was no record of the matter," said Mtsweni. 
Brigadier Leonard Hlathi said the claims were false. 
"The claims by Mtsweni that police took his vehicle are false, and he knows about the forthcoming examination. The vehicle was effectively gotten by Leslie SAPS, and is presently kept at the police headquarters while the other indistinguishable vehicle is at Hebron SAPS. The two vehicles are as yet under scrutiny," said Hlathi. 
He said on 3 February, the Secunda K9 unit submitted a green Toyota Venture that had a place with Mtsweni, which was appropriated and booked in for request. 
"This was after the K9 unit individuals got data from Pretoria K9 unit of an affirmed "twin" engine vehicle that was reserved in at Hebron SAPS. Both had a place with Mtsweni, and must be reserved in for additional examination by the Ermelo and Pretoria vehicle burglary units. The seizure structures were finished and shipped off the important division to initiate with the examination. This move was made to figure out which of the two vehicles was the first, and afterward annihilate the phony one. Both offer a similar VIN or case number," said Hlathi.
Content created and supplied by: Trends308 (via Opera News )