Search for child ends tragically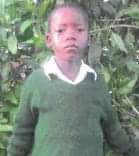 The missing Lihlumo Mzini was found dead.
THE search for an eight-year-old girl from East London has ended tragically.
Lihlumo Mzini's body was found at the informal settlement of Dorchester Heights near the Hemingways shopping center. According to sources, she was last seen in the company of an unknown man.
Colonel Sibongile Soci, a police spokesperson, says the girl's 43-year-old mother was arrested on Sunday for negligence. 
She appeared in court on Monday.
Soci says the woman remains in custody until she goes to apply for bail next month.
Police are currently investigating the murder case. - Algoa FM
source: https://m.facebook.com/story.php?story_fbid=10158591633992779&id=98812007778
In another case
Late night fire apparently leads to devastating inferno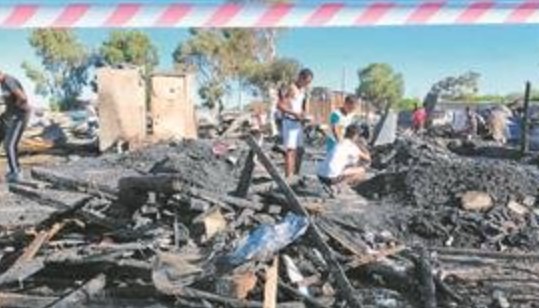 About 30 people are left homeless after the devastating fire.
APPROXIMATELY 30 people from eight households in the Beverly Hills squatter camp in Onverwacht Street in the Strand were left homeless after a fire.
The incident took place on Wednesday around 02:30. The cause of the fire could not yet be determined.
However, people claim that a young boy made a fire at night and this could have caused the fire.
Caliban Botha, chairperson of the community committee, says the people lost everything in the fire.
He says when he woke up, the flames were on him.
Botha says he has lived in this area for 20 years.
He is supposed to move to the new Allan Boesak Village where Hop houses are being built for them.
They were supposed to move into their new homes at the end of the month, but nothing has been built yet because there is a dispute with the people who live on the land.
Botha also says several children lost all their school clothes and books.
While the source was on the scene yesterday, the disaster management team of the City of Cape Town was also on the scene to assist the victims with building materials.
source: https://www.facebook.com/158819654142416/posts/4010483238976019/
Content created and supplied by: Moeletsi (via Opera News )