I've heard of many strange events occur in South Africa, However none of them compares to the case I'm about to tell you about.
Pictured above is Jack the baboon, according to all reports he was a very smart baboon that lived before the 1900s. He enjoyed beer among other things and unlike other baboons, he had a job.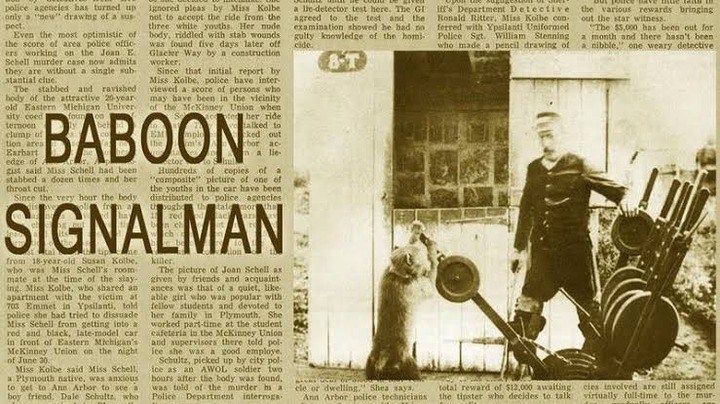 Jack had belonged to James "Jumper" Wide, who had gotten his name from his tendency to jump between railway cars. However one day while jump he fell and lost both his legs in a horrible accident, which lead him to purchase Jack.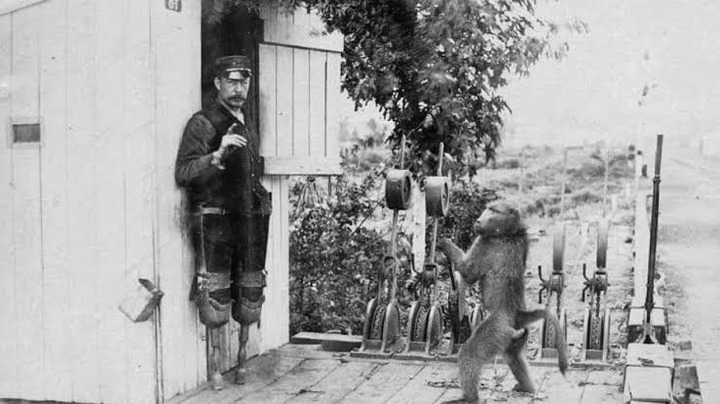 James had purchased Jack in the year 1881 and trained him to assist him by pushing the wheelchair around and operate the railway signals. This of course was under the supervision of James who kept on teaching him.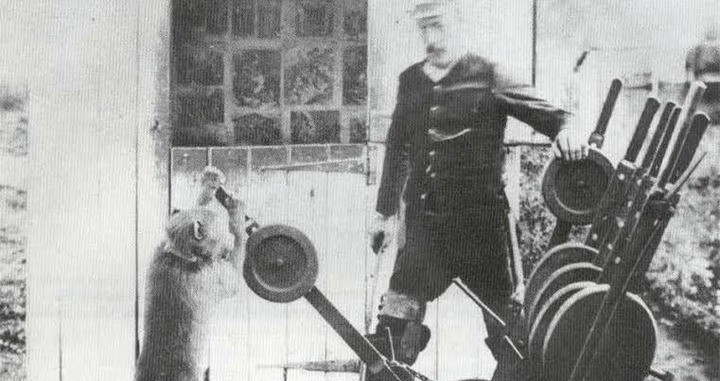 However soon a curious member of the public noticed that Jack had been changing railway signals in the Port Elizabeth area and reported it to the railway who had started an official investigation into the things happening.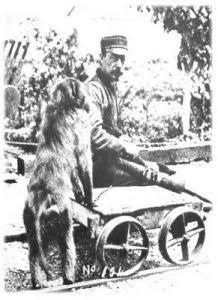 However instead of firing James for using a baboon to perform his duties, the railway had other plans and instead employed Jack. For his duties they played him twenty cents a day and half a bottle of beer a week. In his none years in employment, not once did Jack make a mistake.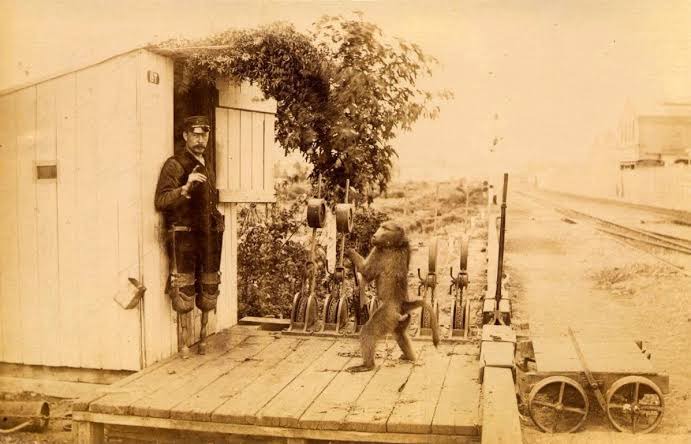 After working for nine years Jack eventually passed away due to tuberculosis in the year 1890 but his legacy lives. Tell me what you think of this case in the comments and follow for more news as it happens.
Source :
https://en.m.wikipedia.org/wiki/Jack_(baboon)
Content created and supplied by: Nkosi_Hlophe (via Opera News )