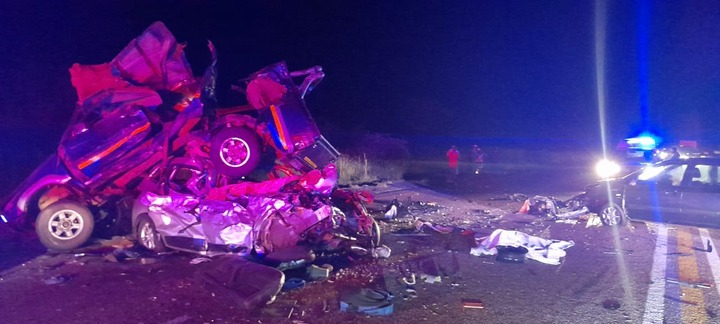 On the evening of Friday the 5th of March 2021, South Africans received news which was hard for them to bear.
It was news of a horrific road accident reported by Arrive Alive which involved many fatalities.
According to reports, it was a multi vehicle collision which involved three motor vehicles. The vehicles which got involved in this accident were an Isuzu delivery van which had a trailer, a Hyundai Geez and a Renault sedan.
The three vehicles collided on the N1, 10 kilometers northbound from the Modimolle off-ramp.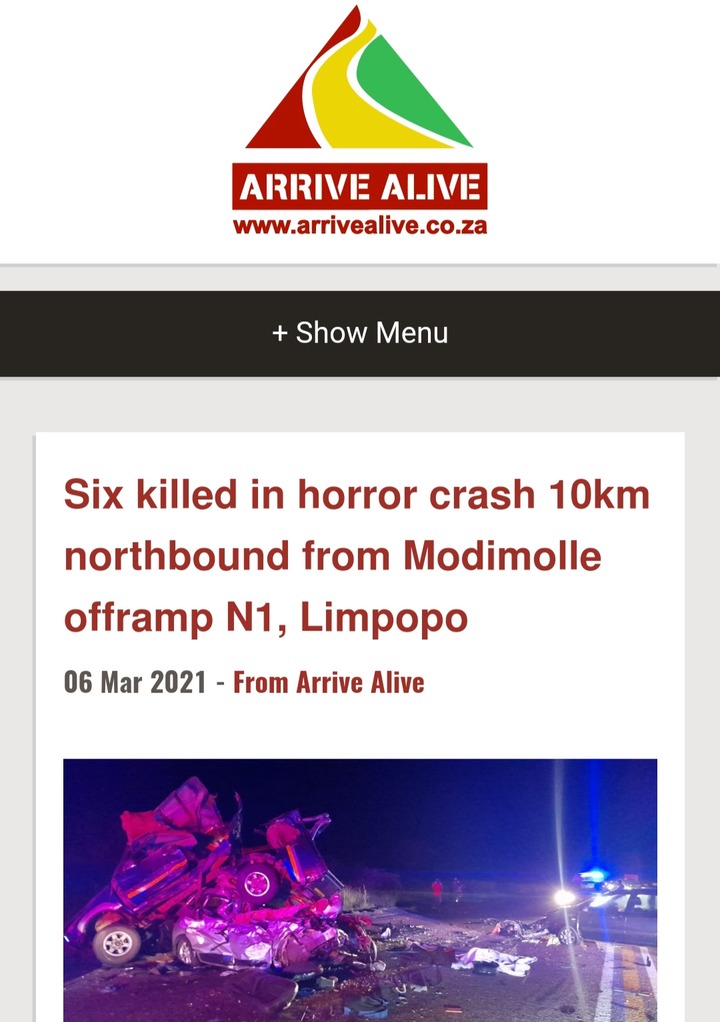 A call was made to the emergency service providers at 21:00 hours by the driver of the Isuzu. He was inviting them to a scene where it was being reported that there had been a nasty collision.
Among the respondents to the crash were private security teams, the fire brigade personnel, law enforcement agents and paramedics.
Upon their arrival they saw the three vehicles badly damaged as a result of the collision and lots of debris was in the middle of the street.
Two of the vehicles were on top of each other and the fire brigade personnel had to separate them before they could extract the occupants.
When the occupants were finally extracted, different teams of paramedics who were on the scene began carrying out assessments of the patients who had been involved in the accident.
After the assessments were carried out, it was established that six of the occupants of the vehicles had succumbed to fatal injuries from the collision. This led to the paramedics declaring them dead on the scene.
Two other passengers were seen to have injuries which ranged from moderate to serious. They were both treated on the scene before they were transported to a nearby hospital with an ambulance where they are set to receive further care and treatment.
Law enforcement agents who were on the scene carried out investigations as they sought to ascertain the cause of the accident.
During the investigation, it was established that the Isuzu bakkie was heading towards the south while the two sedans were heading northwards.
The trailer of the bakkie broke out and went into the incoming traffic lane. This resulted in the trailer hitting the two vehicles.
Content created and supplied by: AfricanChannelNews (via Opera News )