Player MOERED FOR WINNING! 
John Kwasa in the wake of being assaulted for his rewards. Photograph by Sammy Moretsi. 
HE began playing with R50, yet had R720 when he was going to leave. 
Be that as it may, different speculators were desirous he was beating them in the game and taking all their cash. 
Source: GAMBLER MOERED FOR WINNING! (dailysun.co.za)
So they requested it back.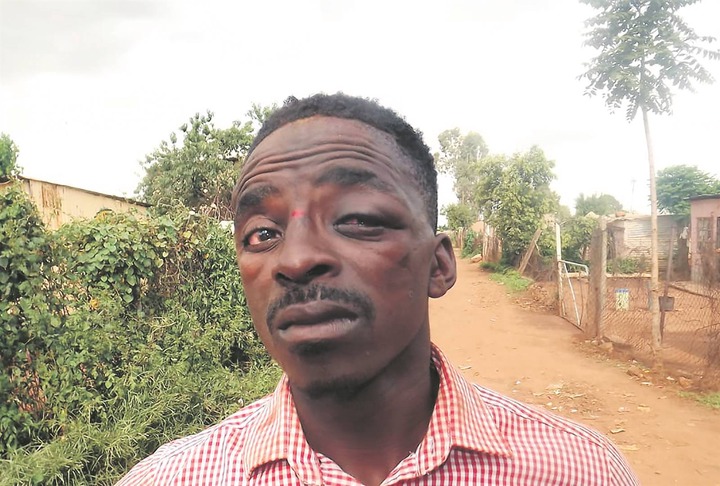 However, John Kwasa (28) from Tambo area in Bekkersdal would not like to give it back. 
A battle resulted and it got so terrible he was tossed to the ground and a portion of the players went straight for his pockets and took all the cash he won. 
An irate John at that point went to the police headquarters to open an argument against them and cops are currently searching for the suspects. 
John, who's a recycler, said he as a rule bet to enhance his pay. 
"It's pitiful that a few people are evildoers and don't take rout with effortlessness. They rather resort to viciousness," he said. 
"I needed to battle for what was mine. I didn't burglarize them. I won no nonsense." 
John's eye was harmed during the battle and he showed it to the police. 
"I simply need to show them a thing or two. I was planing to purchase things for my auntie's kids when schools resume on Monday. 
"I would not like to waste cash on pointless things. My heart is sore since I will not have the option to help my nieces and nephews," he said. 
An instance of burglary and attack was opened at Bekkerdal Police Station.
Content created and supplied by: trendingNews.. (via Opera News )