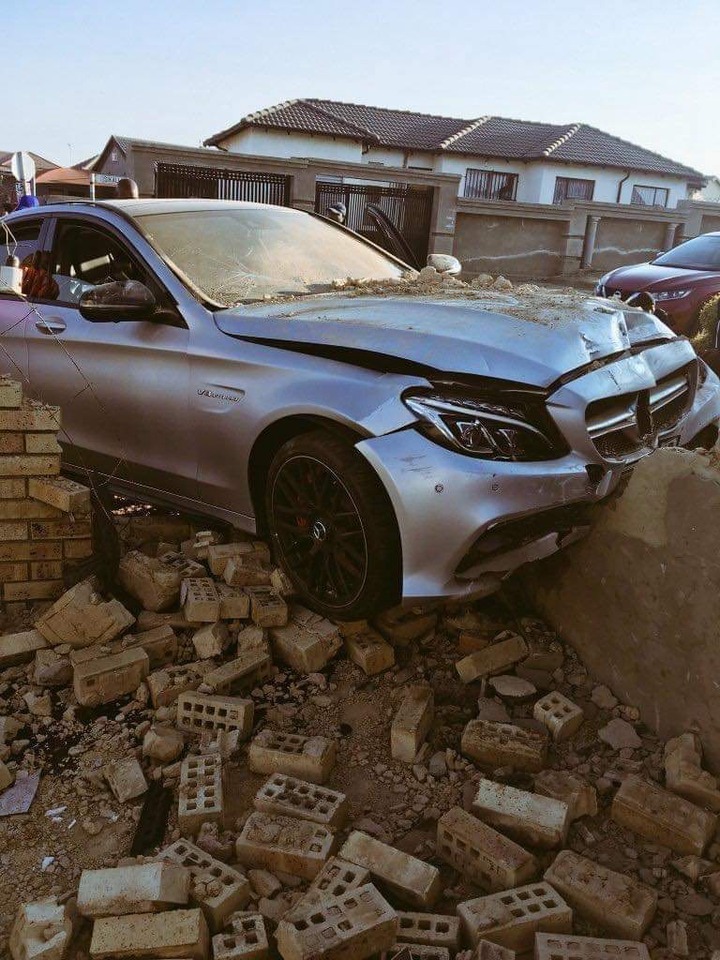 Lerato Seemise from Kempton Park, Johannesburg said her husband was with another woman when he got involved in an accident.
She said that her husband dropped them at a night vigil and church and she was supposed to return in the early hours of the morning to fetch them. She said that after the church service was over they waited for him to come and fetch them but he didn't pitch. They tried to call him but his phone was off, the pastor offered to drop her and her children at her house.
"As we were heading home i saw my husband's car and we stopped. Some community members were already gathered there and he was also there being questioned. He was drunk and scared at the same time.
I asked another lady who was there and she told me that the driver of the car was drunk and he crashed into the wall and his girlfriend wife immediately got out of the car and started screaming. She was referring to my husband's nyatsi and when my husband saw me he panicked but i didn't confront him because he was already stressed.
The woman was standing next to him and since she didn't know me, she still acted like my husband is her husband. He was taken to the police station, his car was towed and the lady was also taken for questioning, The pastor took me and my children home. When he returned he tried to explain but i was angry and i made sure that he breaks up with the woman and blocks her number. I would have divorced him but i don't want my children to grow up without a father" she said.
Content created and supplied by: MakhayaNews (via Opera News )