Xenophobia is a major issue in South Africa, with tensions rising over the past few months. Foreigners don't feel safe and neither do South Africans. There have been many cases where both local citizens and foreigners were attacked and the following case is the result of one of them. Tell me if you think what happened was justified in the comments after reading the article.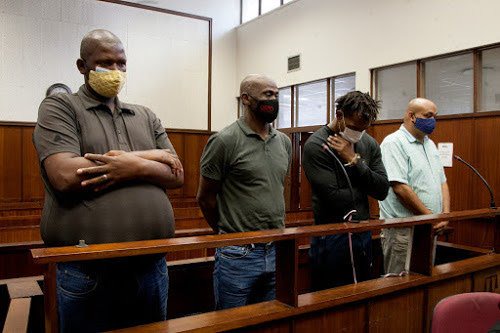 Four men who attacked and robbed a foreigner and his South African girlfriend have been granted bail. According to the couple who had been assaulted, they were walking through Durban when they were robbed and attacked by at least fifteen people. Unfortunately they could only positively identify four of them. The women received injuries for the attack and claims that she was attacked just because she was dating a foreigner. This event occurred late in January when two shops and a stall was looted for belonging to foreigners. Which leads us to ask is an attack like this justified.
Situations like this further show that Xenophobia is a real issue in South Africa, I personally believe that people, no matter their nationality do not deserve to be attacked. In order to get rid of Xenophobia we need to love each other no matter what, tell me what you think in the comments and follow for more news as it happens.
Source :
https://www.google.com/amp/s/www.timeslive.co.za/amp/news/south-africa/2021-02-03-four-durban-men-granted-bail-after-alleged-robbery-of-foreigner-and-girlfriend/
Content created and supplied by: The_Fifth_Estate (via Opera News )