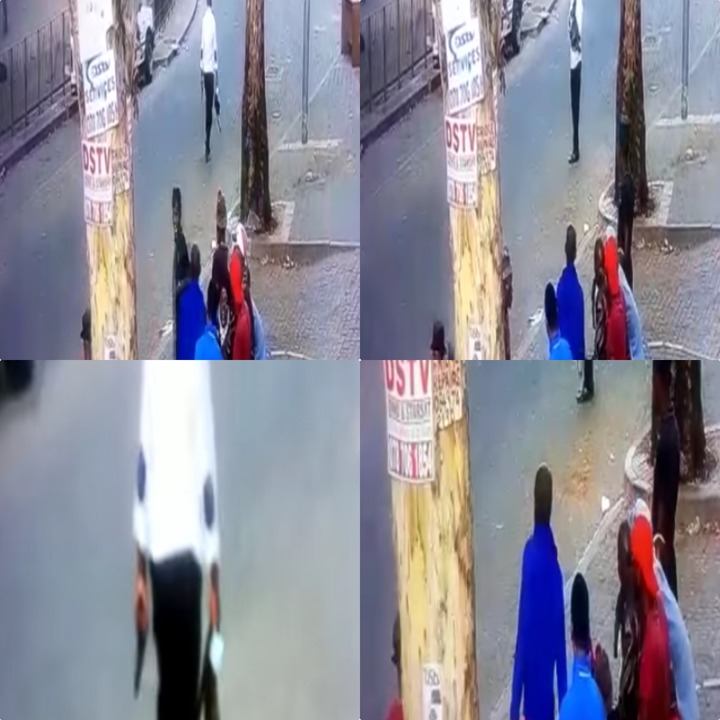 The video footage shows an incident where suspects are seen trying to rob a victim by the road before we see him pull out a pistol and threaten then in broad daylight, it is very clear that the suspects were drinking alcohol and thought that they would terrorize people on the streets, but this was not their day.
One cowardly suspect who tried to grab onto the man proceeded to run behind his friends when the man pulled out a gun and threatened them, The incident was found to be impressive from some people who think that the justice can only be had if one acts accordingly.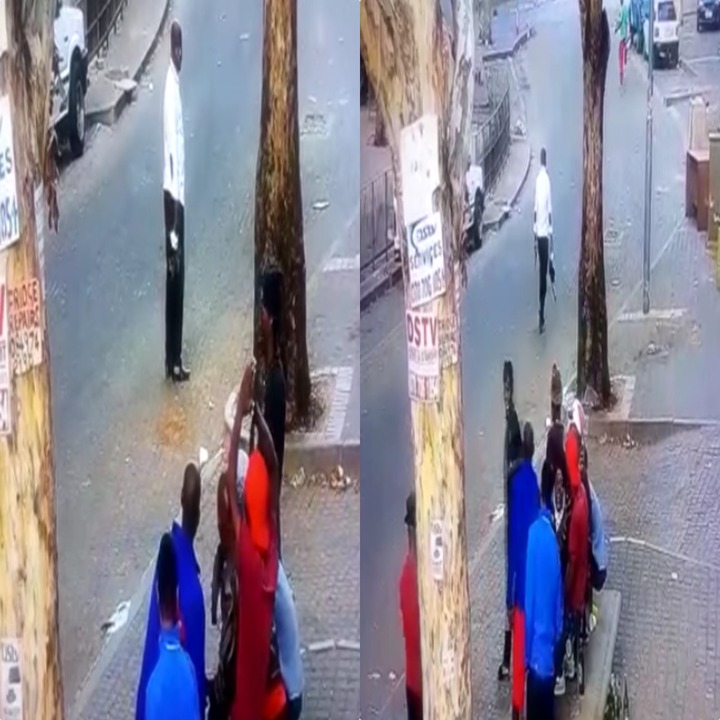 Incidences like this are best avoided in a way that the victim should have just walked away from it, and not have revealed his pistol because now he will be a target of the suspects who want to steal his pistol in order to use for criminal activities.
This is a very common thing in South Africa where suspects target individuals in order to steal their pistols so that they also can use the pistols to commit other robberies, so revealing your pistol to a bunch of thugs in order to deter them from robbing you might not be a good idea, especially ones you find loitering in the streets.
Clearly looking like they stay in the vicinity, most of the time these thugs would be staying in the building where they are loitering.
https://www.facebook.com/684705394876318/posts/4299595763387245/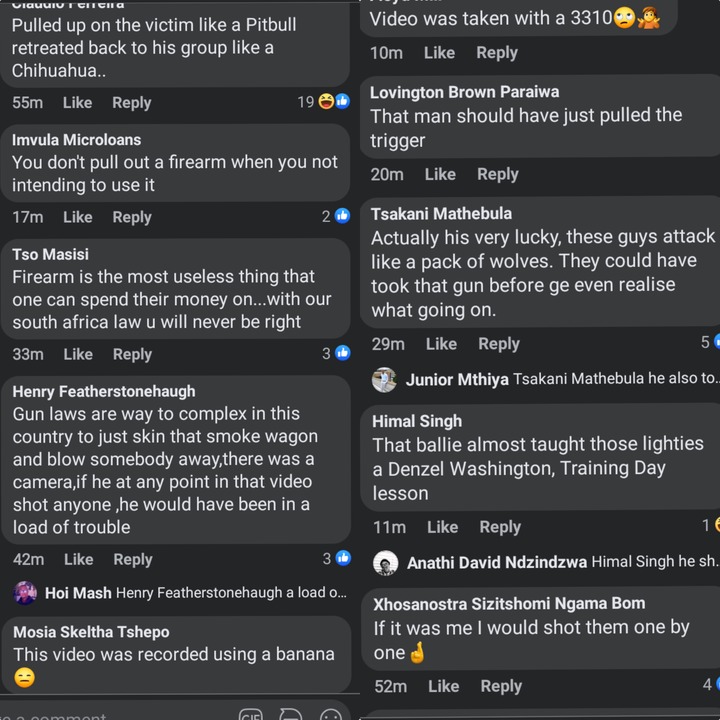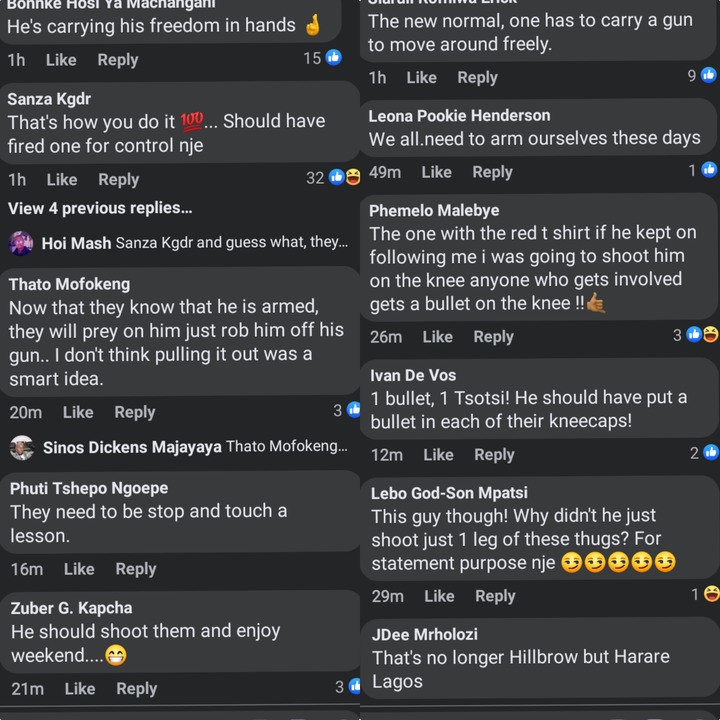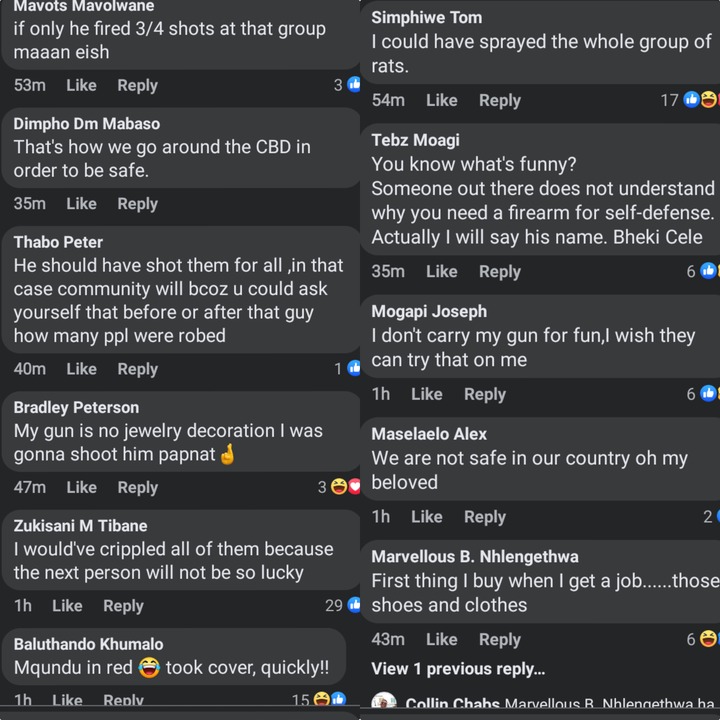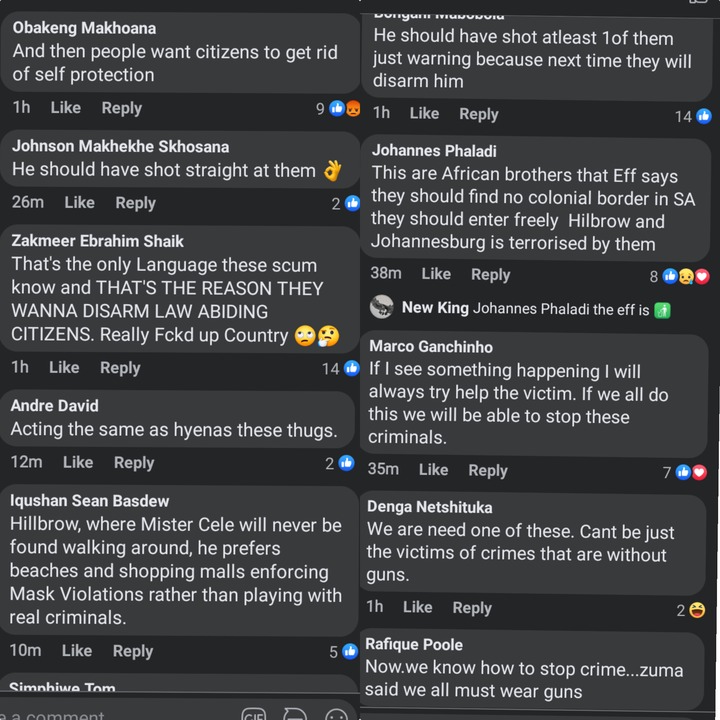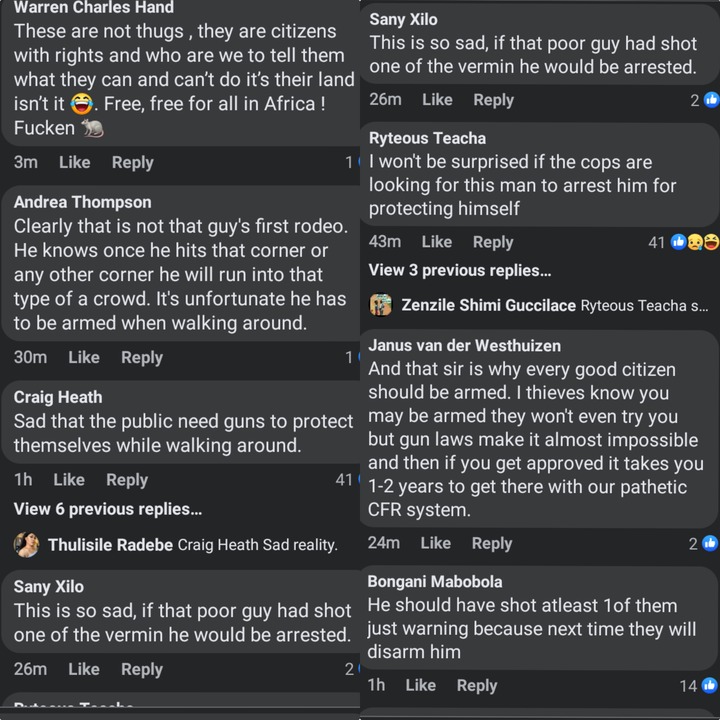 Content created and supplied by: Heist.money (via Opera News )