During the old days,there were no cellphones at all and people were just sending out letters to their families and friends.
When Technology Evolved and cellphones were created things were much easier because now they were able to communicate easily without any hassle of network.
Here why Old cellphones are better than new ones.
We know that we must live with the times and how Technology evolved but old cellphones are way better.
The battery last very long time ,you would charge it and leave it for the whole week and it would still have a battery.
They were much stronger and of good quality.
Nowadays when you have a cellphone and it crashes on the ground and you would find it either broken or cracked whereas old cellphones did not have that.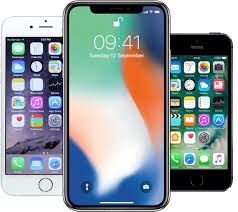 New cellphones are expensive and dont last long.
Old cellphones were very nice and portable and you would not complain about screen problems.
What's your take on the matter, comment down below and please dont forget to like comment share and follow for more content
Content created and supplied by: Pinkyza (via Opera News )