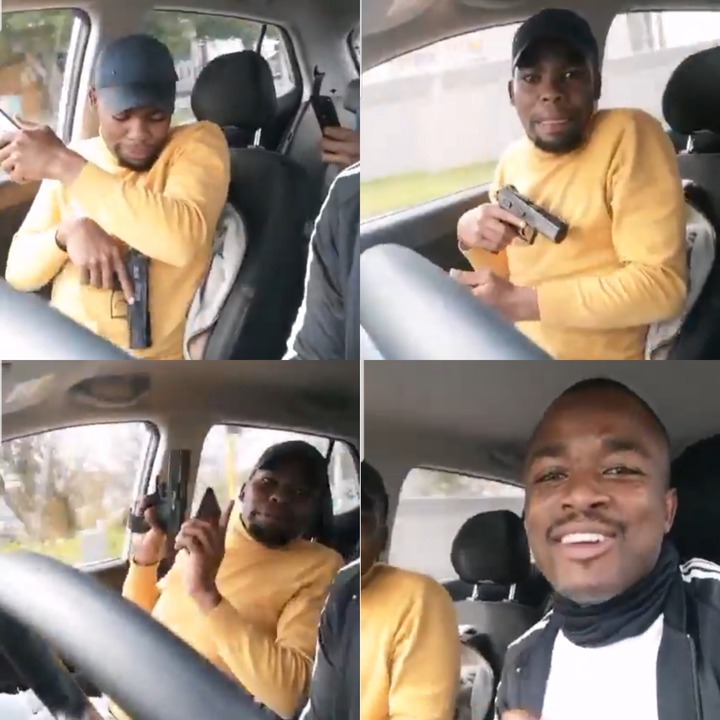 It is believed that two cops are allegedly involved in township extortion. This police constable is facing internal disciplinary procedures and is being investigated in several cases. Here he videos himself in a car with a gun toting individual. 
On the radio it can be had that as a track playing by some Artists, it is saying that they are doing as they please, and we should just assume that these police officers are just going around extorting money from individuals and hoping that they will getaway with it but the hand of the law is very long and it will sooner catch up to them.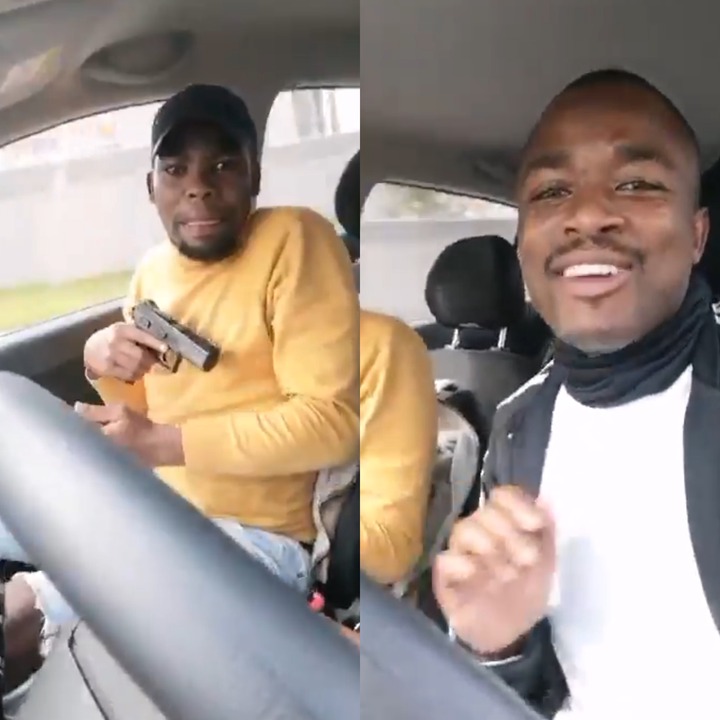 There are a lot more cases of police extorting individuals but in many of those cases we never hear about it because they'll be extorting individuals who are involved in dealing drugs and other illegal criminal activities, So those individuals do not have any grounds to go and report the same police officers that are extorting them to their friends who are the South African police services.
Police officers are believed to be very corrupt and their actions are synonymous with the criminals that they arrest, so it is very hard for ordinary citizens to know which is which when the same police officers were supposed to be protecting them by acting and behaving like criminals and carrying out robberies on them.
These individuals are very dangerous and it is believed that these actions are condemned, police should not be behaving this way. law enforcement are edging members of the public who know criminals were involved in criminal activities to come forward and have them arrested because criminality is not condoned.
The video shows the police officer driving the vehicle while his friend is busy toting a weapon and dancing to the music that is playing on the radio, perhaps the police officer has his friend pretend to be a police Officer while he goes and robs shops and ordinary citizens were hard working and paying their taxes.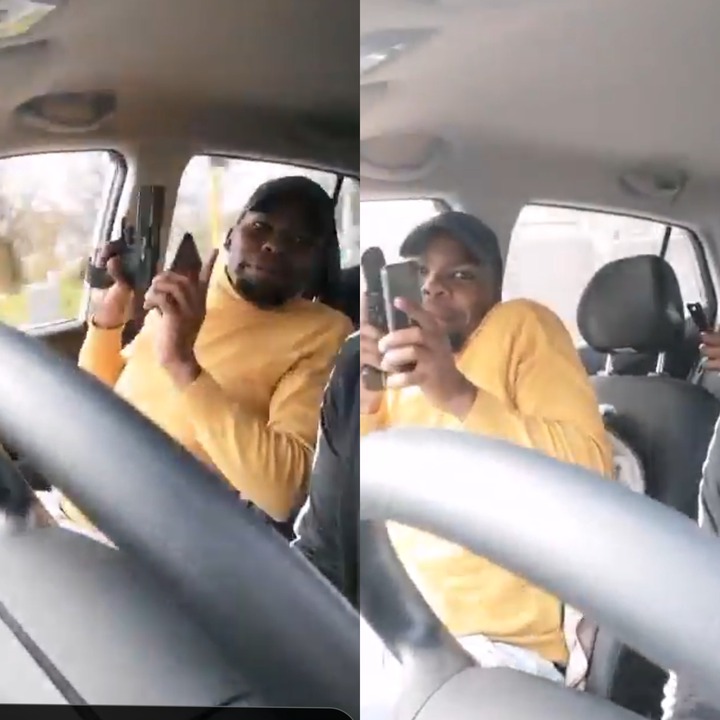 This behaviour is condemned by everyone in society especially considering the fact that these are police officers who are perpetrating these crimes on ordinary citizens. Crime is frowned upon in South Africa and it seems like Bheki Cele Is letting his band of misfits run around the country and committing robberies in broad daylight just like criminals do, it is as if they have seen that criminals make a lot of money from robbing ordinary citizens so that they thought that they could just do the same while they end their incomes they could make a killing.
https://twitter.com/aron_hyman/status/1359875777836244995?s=09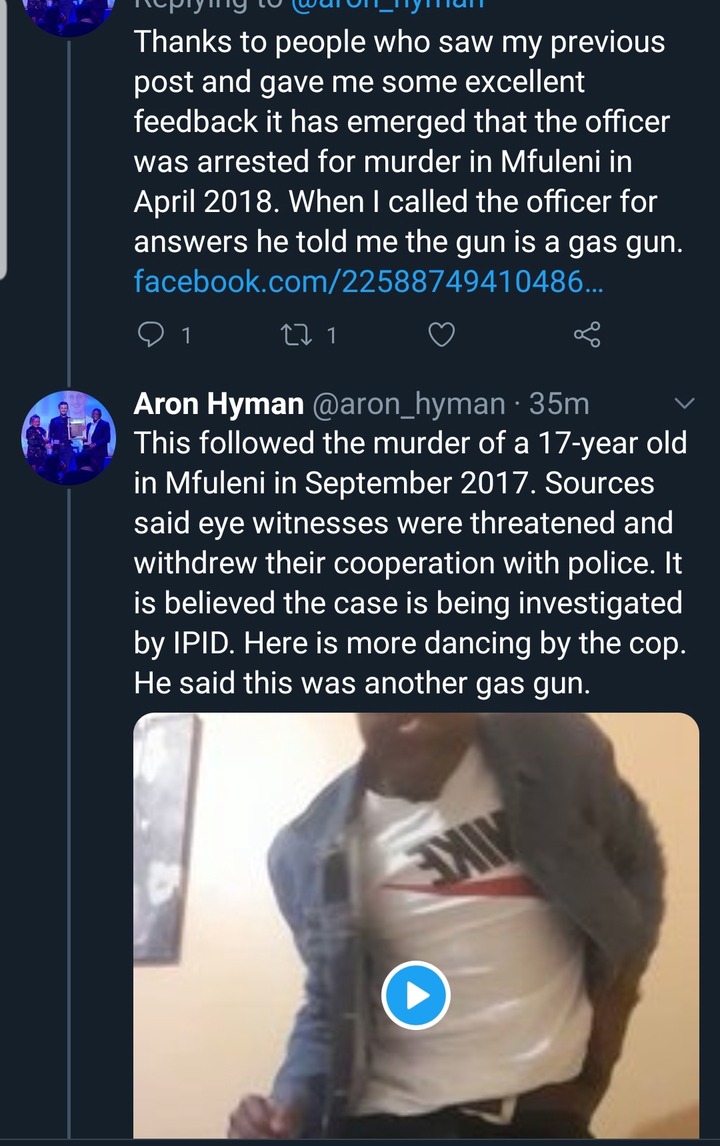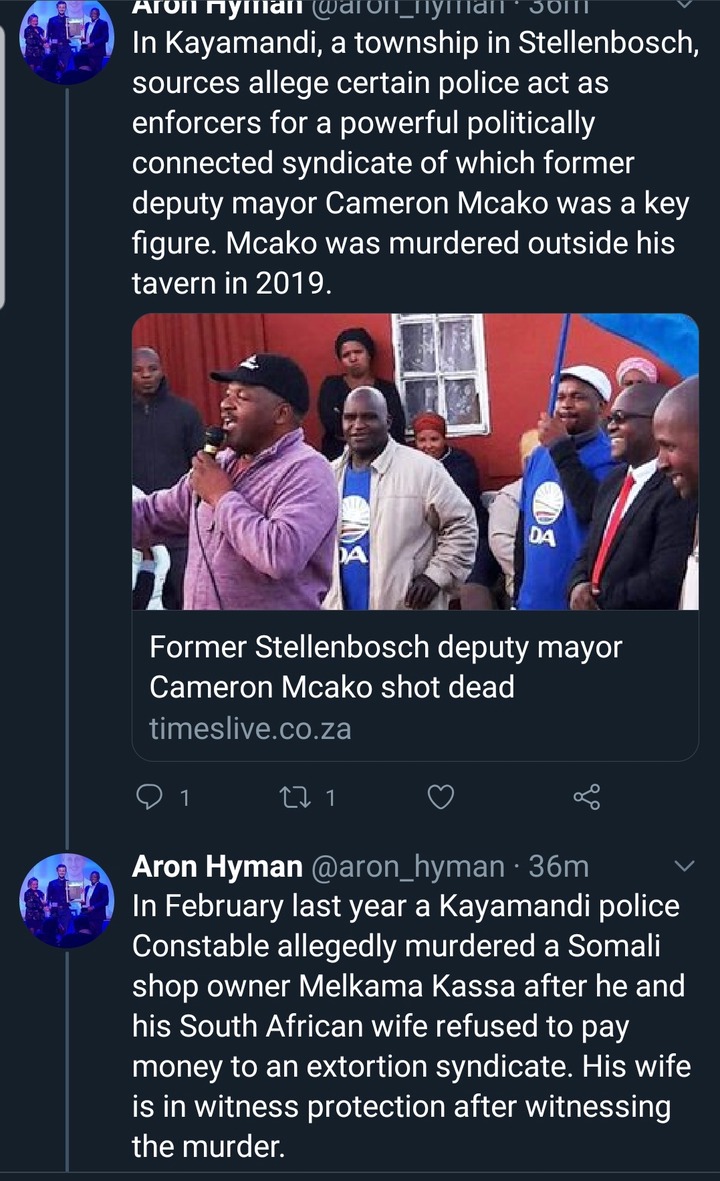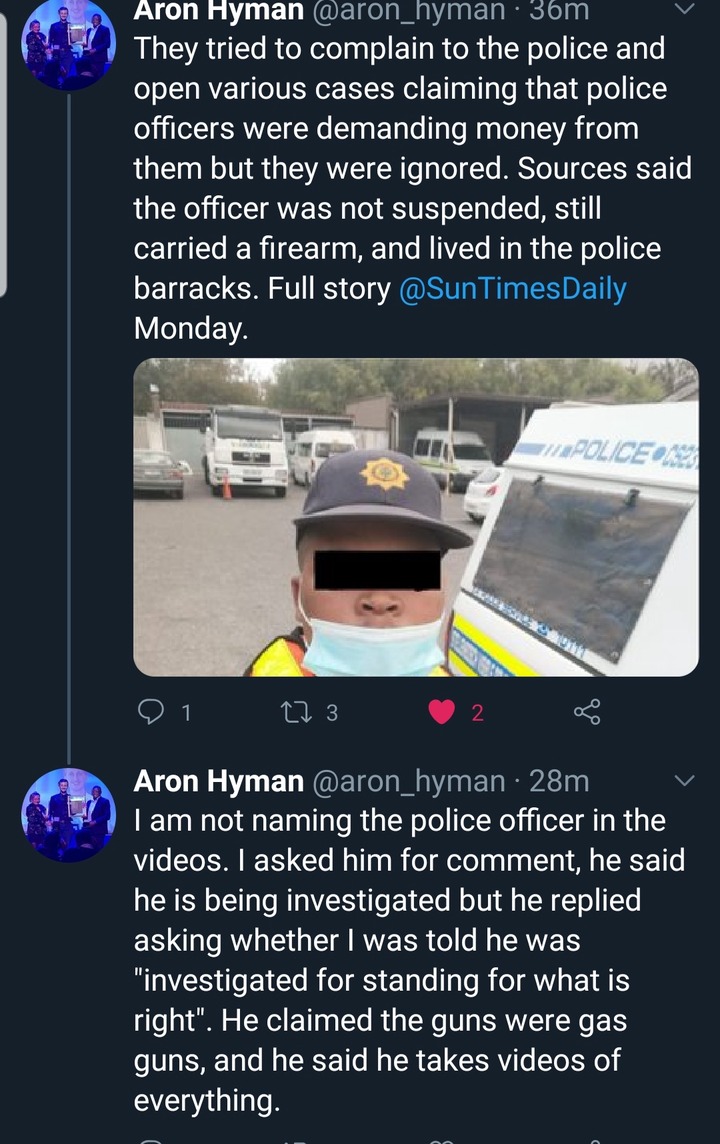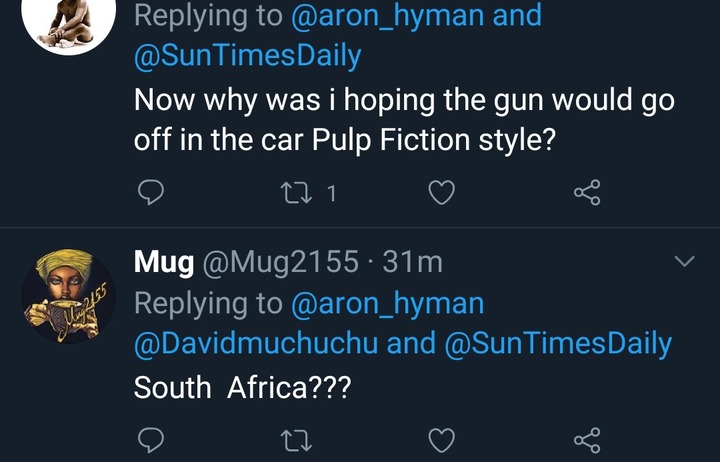 Content created and supplied by: Heist.money (via Opera News )