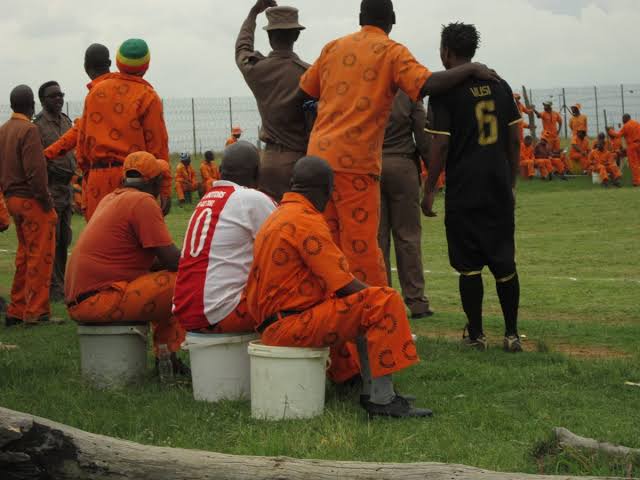 As most of y'all have probably seen in prison movies or tv shows depicting prison life, most of the times prisoners can be seen wearing prison uniforms but there's always that one prisoner who's always wearing a shirt or trouser that's totally different from the rest, even though he too is incarcerated.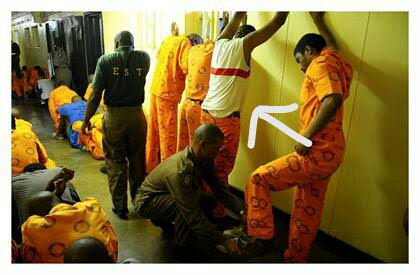 Well this is really not that surprising that much because the very same individuals exist in almost every specter of life whether its in school or church or even gym. Many of y'all, during your high school days, have probably noticed those few guys who for some reasons always worn a jersey that wasn't part of the school uniform despite having the uniform back home.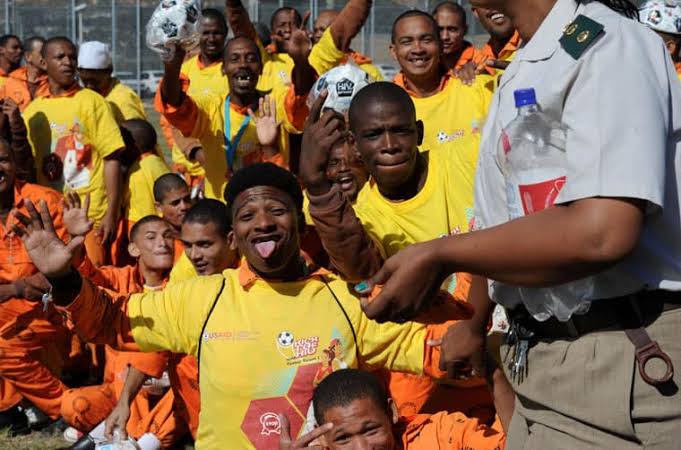 The teachers would try by all means to get the learner to start following the school rules but all those warnings will fall into deaf ears. The same thing happens too in prisons, the wardens will try and try by all means to get the fellow inmate to wear the uniform but those prisoners will never listen.
What do y'all think?? Lemme know in the comments section
hrw
https://www.hrw.org/reports/1994/southafrica/1.htm
thesun
https://www.google.com/amp/s/www.thesun.co.uk/news/6473197/inside-hell-hole-south-african-jail-where-millionaires-son-henri-van-breda-23-faces-rape-and-murder-by-brutal-gangs-after-axing-his-family-to-death/amp/
iol
https://www.iol.co.za/news/the-hell-that-is-life-in-sas-jails-8065928
groundup
https://www.groundup.org.za/article/how-i-was-raped-prison_1765/
news24
https://www.news24.com/health24/lifestyle/man/your-life/a-day-in-prison-20120721
witsjusticereport
https://www.witsjusticeproject.co.za/investigative-journalism/this-is-what-life-in-prison-is-really-like-for-women-in-south-africa
timeslive
https://www.google.com/amp/s/www.timeslive.co.za/amp/news/south-africa/2019-01-04-life-behind-bars-four-prison-stories-that-got-south-africa-talking/
Content created and supplied by: Denotecion (via Opera News )