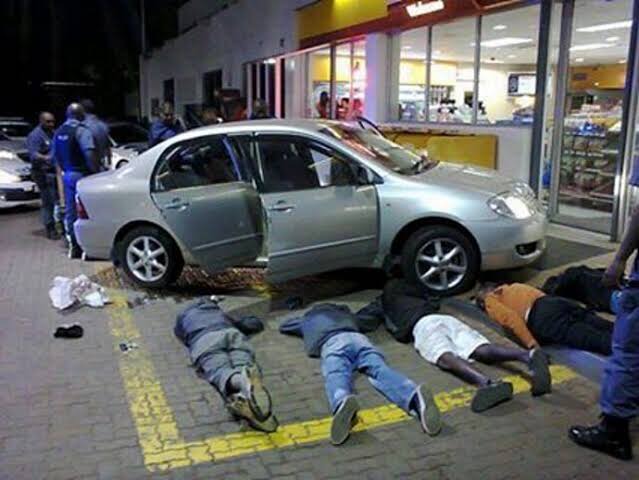 (Dramatized picture)
Two suspects have been arrested in Chatswoth, Durban after they hijacked a car and advertised it on Facebook.
According to the SAPS news report It is understood the owner saw his vehicle being advertised on social media, then arranged with police to go meet the seller the two suspects were found with the vehicle and also another vehicle that was hijacked from a woman.
According to the SAPS news report the hijacking incident occurred on 7 February 2021 in Chatsworth, Durban when the suspect was hijacked by the men and thrown into the bushes with his hands tied behind his back, he managed to untie himself and escape that's when he went to the police station to report the hijacking.
The suspects named Clive Govender and his crime partner by the name Arienuntha Chetty were both arrested by the police and they appeared in the Chatsworth Magistrates Court yesterday10 February 2021, for carjacking they will be remaining in police custody until 17 February 2021.
Source:https://www.saps.gov.za/newsroom/msspeechdetail.php?nid=30913
Content created and supplied by: TshiamoMbiza (via Opera News )