Detective also now at Donkey in dock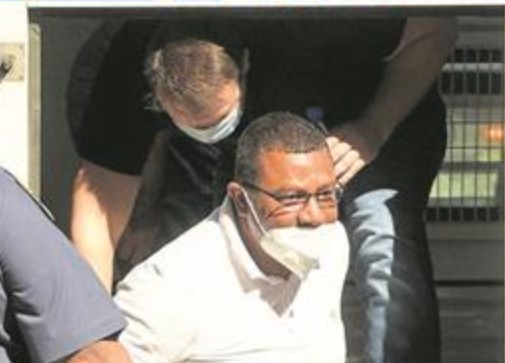 TIME FOR APPEARANCE: Jerome "Donkey" Booysen (front) and Mark Lifman get out of the van at the court in December.
THE alleged leader of the S€xy Boys, Jerome "Donkie" Booysen, and six other men - including a police officer - appeared in the Cape Town Magistrate's Court yesterday.
Booysen, Mark Lifman, André Naudé, Sam Farquharson, Jakobus Stevens, Egan Norman and Wayne Henderson are facing 13 charges. These include the murder of Brian Wainstein.
Wainstein, known as the "Steroid King", was shot dead in his home in August 2017.
Fabian Cupido and brothers Matthew and Sheldon Breet are already serving sentences for the murder. Fabian was the hitman. The Breets previously worked for Wainstein.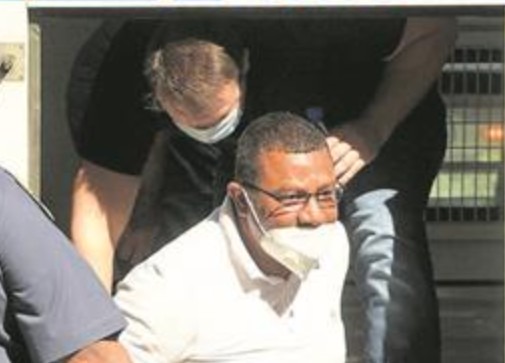 The state alleges the men planned the Wainstein murder together and helped carry out the murder. They also face charges of intimidation, money laundering and obstruction of justice.
Henderson is a detective attached to the police unit against gangs. According to the charge sheet, he did not seize a firearm that had to be sent away for fingerprints.
The state also alleges that he removed evidence from a scene and gave it to Matthew. That would link Matthew to the crime, the indictment reads.
The state further alleges that Henderson coached Matthew about what he should say in his statement about a charge of possession of a firearm.
Henderson also reportedly warned Sheldon that the police were looking for Matthew.
Stevens is William "Red" Stevens' brother. The alleged 27's gang leader was also an accused, but was shot dead in front of his house in Kraaifontein on the evening of 2 February. The case was adjourned until May 12.
Source: https://www.facebook.com/158819654142416/posts/3989448797746130/
Content created and supplied by: Moeletsi (via Opera News )