College GANG RAPISTS BUST! 
Understudies at the University of Venda and Vhembe TVET College would now be able to inhale a moan of help after three presumes who were supposedly threatening them were captured. . 
Understudies will at last rest calmly. 
For quite a long time University of Venda understudies and those at Vhembe TVET College, outside Thohoyandou in Limpopo, have been living in dread of being assaulted or ransacked. 
On Wednesday, cops at last captured three speculates matured somewhere in the range of 20 and 33 and connected to in excess of 40 cases including assault, theft and robbery. 
Source: UNIVERSITY GANG RAPISTS BUST! (dailysun.co.za)
The three are associated to be part with a group that has been threatening understudies at the two foundations' off-grounds homes. 
The suspects were captured after local area individuals gave police a clue that they were engaged with a furnished theft in January.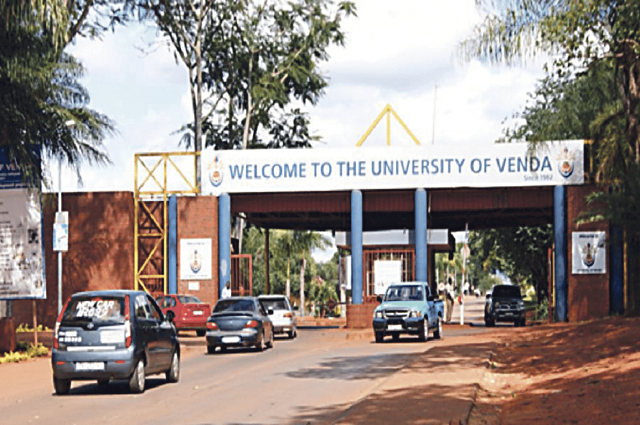 Limpopo police representative Colonel Moatshe Ngoepe revealed to Daily Sun the suspects were occupants of Phiphidi and Vondo towns outside Thohoyandou. 
They were captured during an activity comprised of the Vhembe locale task group, Thohoyandou wrongdoing knowledge, Vhembe people on call, analysts and the strategic reaction group. 
"They may in any case be connected to more cases as profiling is still under way," he said. 
"Police examinations are as yet proceeding. They're relied upon to show up in the Thohoyandou Magistrates Court soon." 
Tshepo Ramothokgwa (26) said he'd at last rest calmly. 
"These individuals threatened us a ton. A few understudies fizzled in light of the fact that their cell phones and PCs were taken. 
"A few young ladies exited as they couldn't adapt to the pressure of being assaulted." 
Limpopo police official Lieutenant-General Nneke Ledwaba applauded the cops required for accomplishing great work. 
Content created and supplied by: Trends308 (via Opera News )