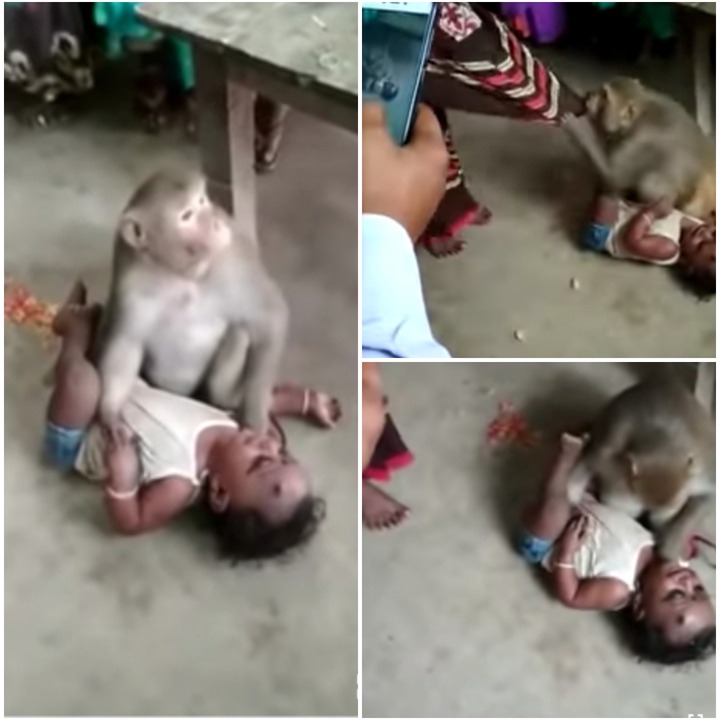 The video is making me angry, scared and confused all at the same time. And i wondr if maybe my anger is miss directed.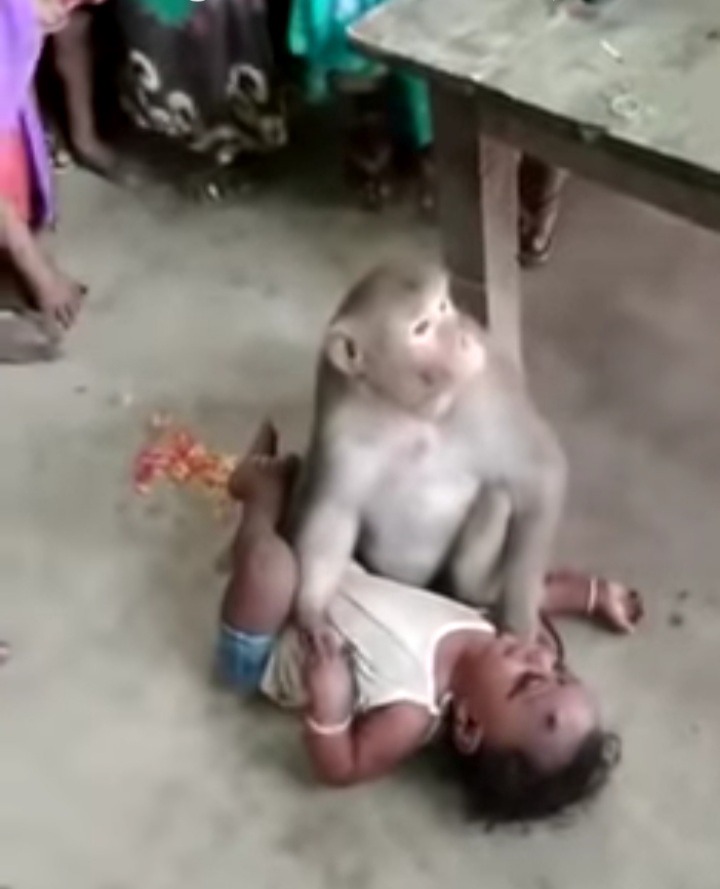 Im angry because old people redolted into taking pictures rather than rescue the child who appears to be uncomfortable with the situation. But they keep laughing and recording like nothing serious is happening!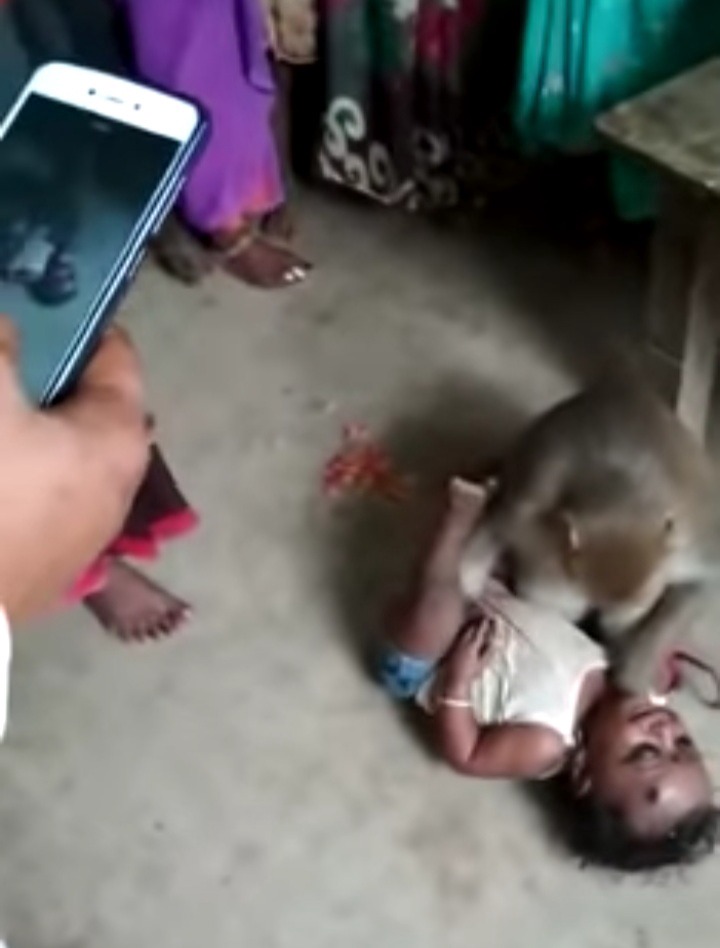 I'm Scared as to how this would all end, and why the monkeys in that area are so comfortable in possessing a human being! Why does it look like the animals in that area hold a higher authority than humans?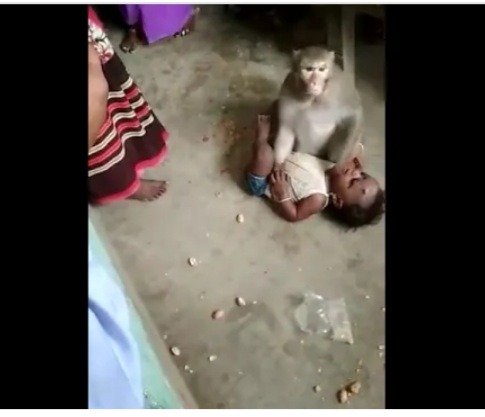 I'm confused as to what led to ehat appeared like a kidnapping. Could the monkey perhaps had motherly instincts that kicked in and to it , it was protecting the baby  from the crowd?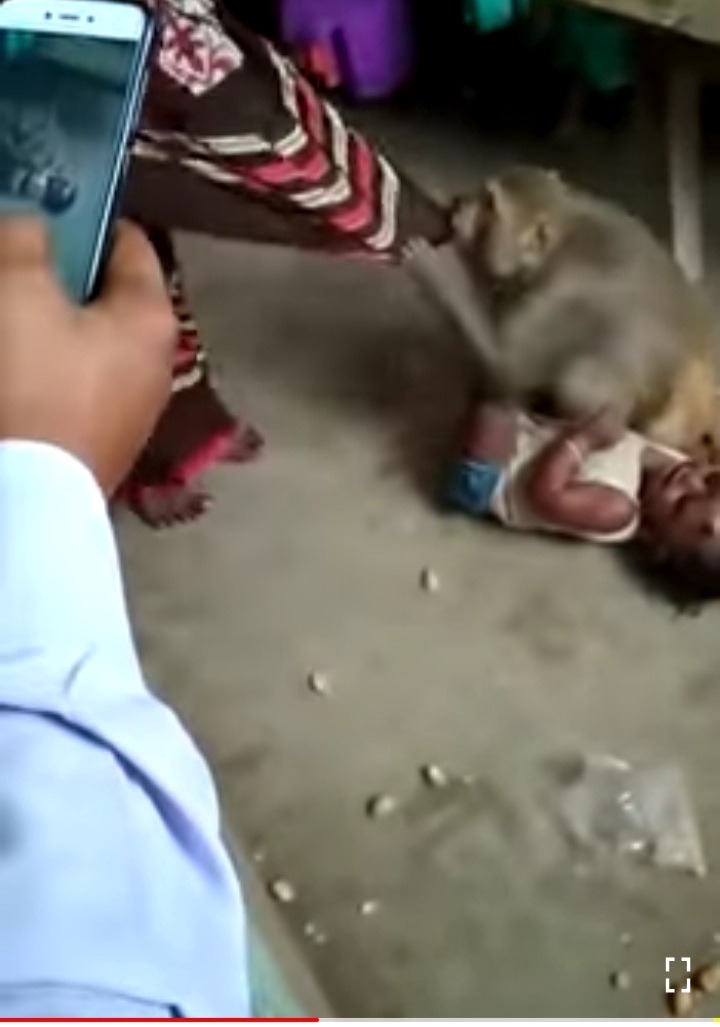 Even if this is an old video i think it needs to be revisited and breakdown the scene and maybe teach mothers in the deep forest villages on how to act in such a predicament. 
Is this a normal Monkey behavior?
Content created and supplied by: Whisky. (via Opera News )