Another Tropical cyclone developed in Mozambique after the Eloise Cyclone which made landfall on January 24. Its not yet a month since the last storm. Another Tropical cyclone hit South Africa yesterday in the Northern parts of Limpopo. Musina and nearby places was hit the most with heavy rains and winds.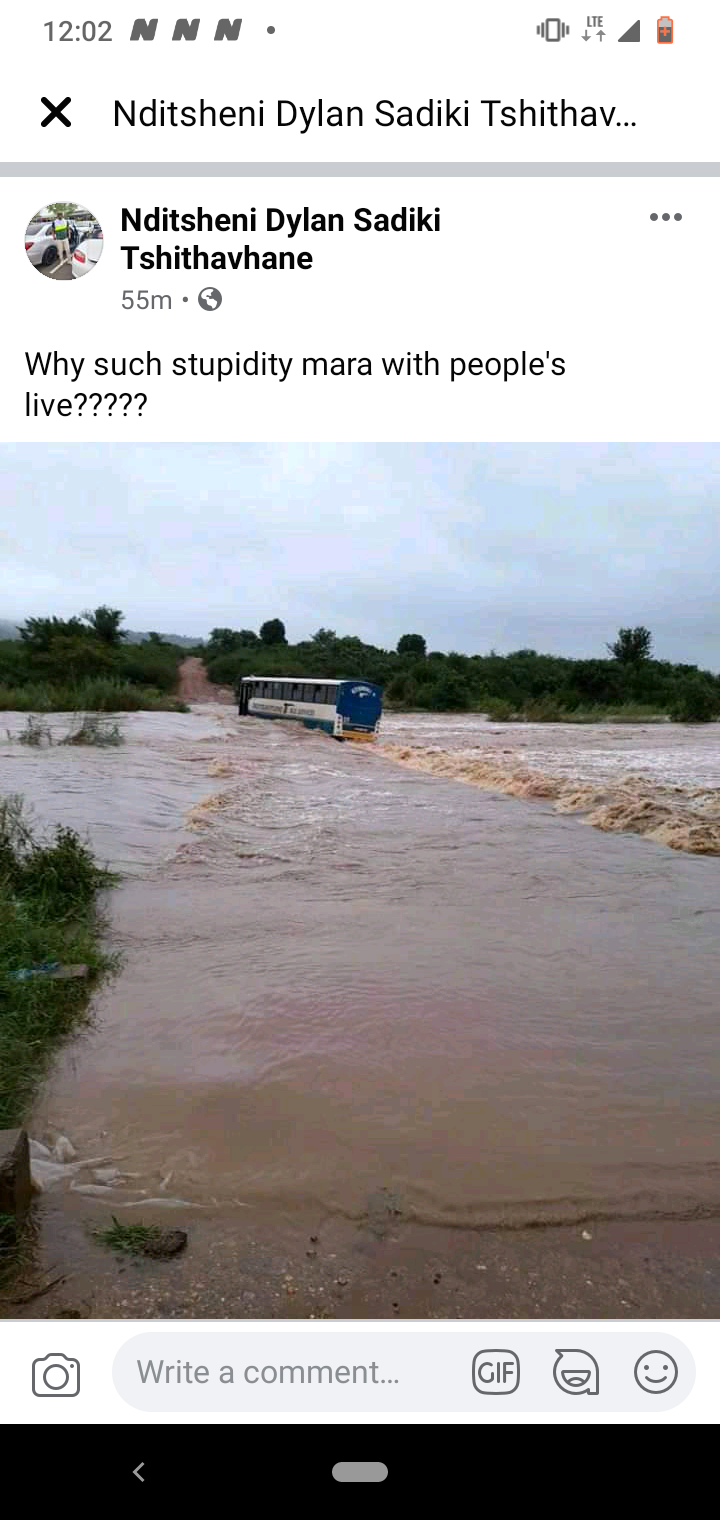 Many people are left homeless and has been rescued by Musina disaster management. The storm has left a great damage with brigdes collapsing and the river flooding with water. A bus driver from Vhembe district caused a stir on social media after trying to cross the flooding river in Vhembe with passengers.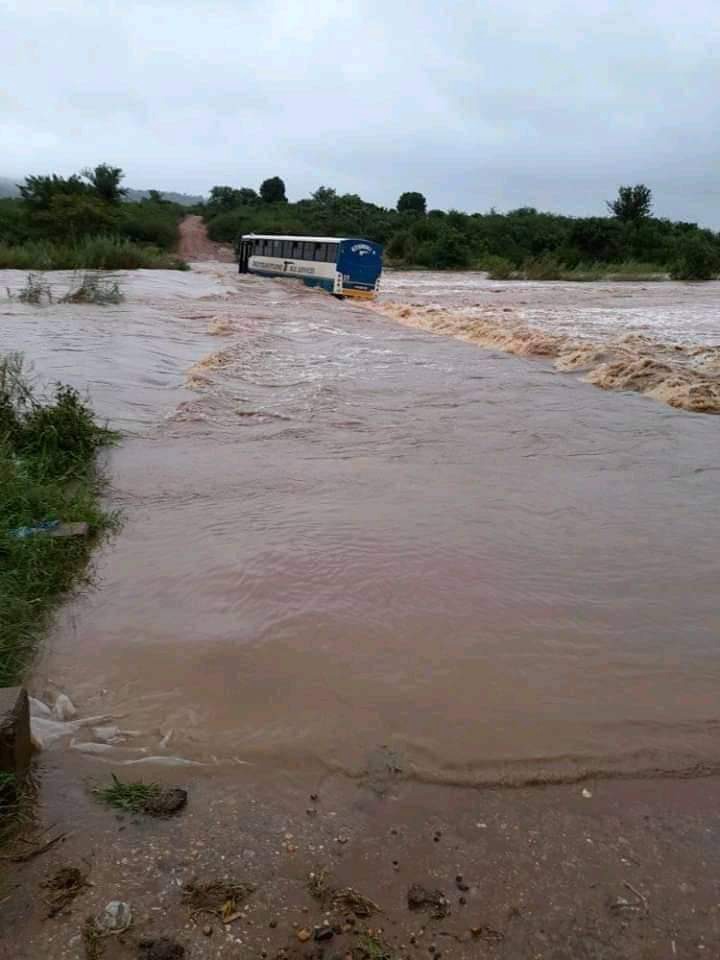 The driver pushed and got stuck inside the river. The people were left Angry on how could he try to drive in such a state of river while driving people. A man on Facebook called it a stupidity at its best and risking people lives. The bus got stuck and people managed to get out of the bus. The bus is still inside the water since yesterday.
Source: Facebook
Content created and supplied by: Latestnews24/7 (via Opera News )