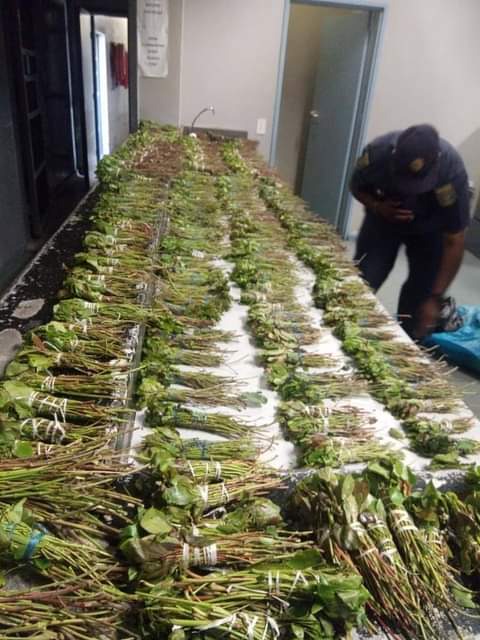 Five men were arrested by the police after the police made an unbelievable discovery where raiding a house in Bellville.
According to the intelligence Bureau of SA Facebook post the police had received information from an anonymous source that there is a drug dealing activity that is taking place at Belinda court Voortrekker road in Bellville, yesterday 15 February 2021 the police went to the suspected area to go and conduct a raid.
The police came to the Bellville area to conduct the raid in the afternoon, when they arrived at the house they found five men who were at the house, they produced a search warrant and started searching the house, they managed to find 834 parcels of khat which is worth a lot of money, they also found money from the suspects.
The police confiscated the khat and they also confiscated the money because it is suspected it was generated from drug dealing activities, the five suspects were arrested and taken to jail by the police they will soon be appearing in court to face charges for being in possession of drugs.
Drug dealing activities should be reported by members of the community because it has a damaging effect on the youth and on the community as a whole, there are many broken homes in South Africa of which drug abuse is responsible for, the public should collaborate with the police to get drugs dealers out of the streets.
The drugs that the police confiscated from the suspects have immediately been disposed.
Source:https://www.facebook.com/684705394876318/posts/4286698984676923/
Content created and supplied by: TshiamoMbiza (via Opera News )