If there is one one group of drivers that just can't be separated from drama in south africa is them who drive polo cars.Quite a number of polo drivers are known for various bad things which includes Stealing people's woman.Not supporting thier kids.Drinking and driving and a whole bunch of other bad things.
With them having the reputation of all those things above polo drivers have become certified enemies of many guys especially those who do not have cars.And if that is not enough see what is written on this Polo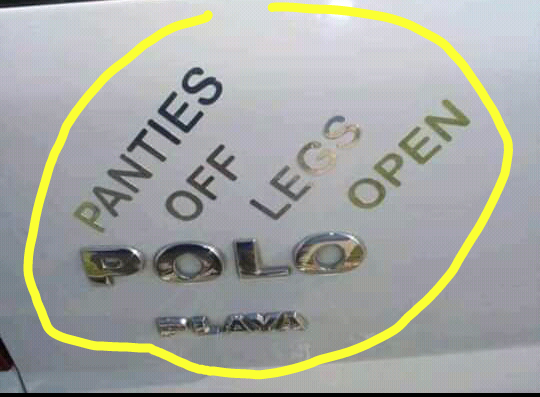 It's funny how a lot of of this polo drivers have a bad reputation and somehow happens to show it off by doing things that looks childish like what is written on the car above but ladies still fall for them anyways.
As a lady would you fall for a guy with a car that is written what is written on this one?
Leave a comment below
Content created and supplied by: RastaWrites01 (via Opera News )