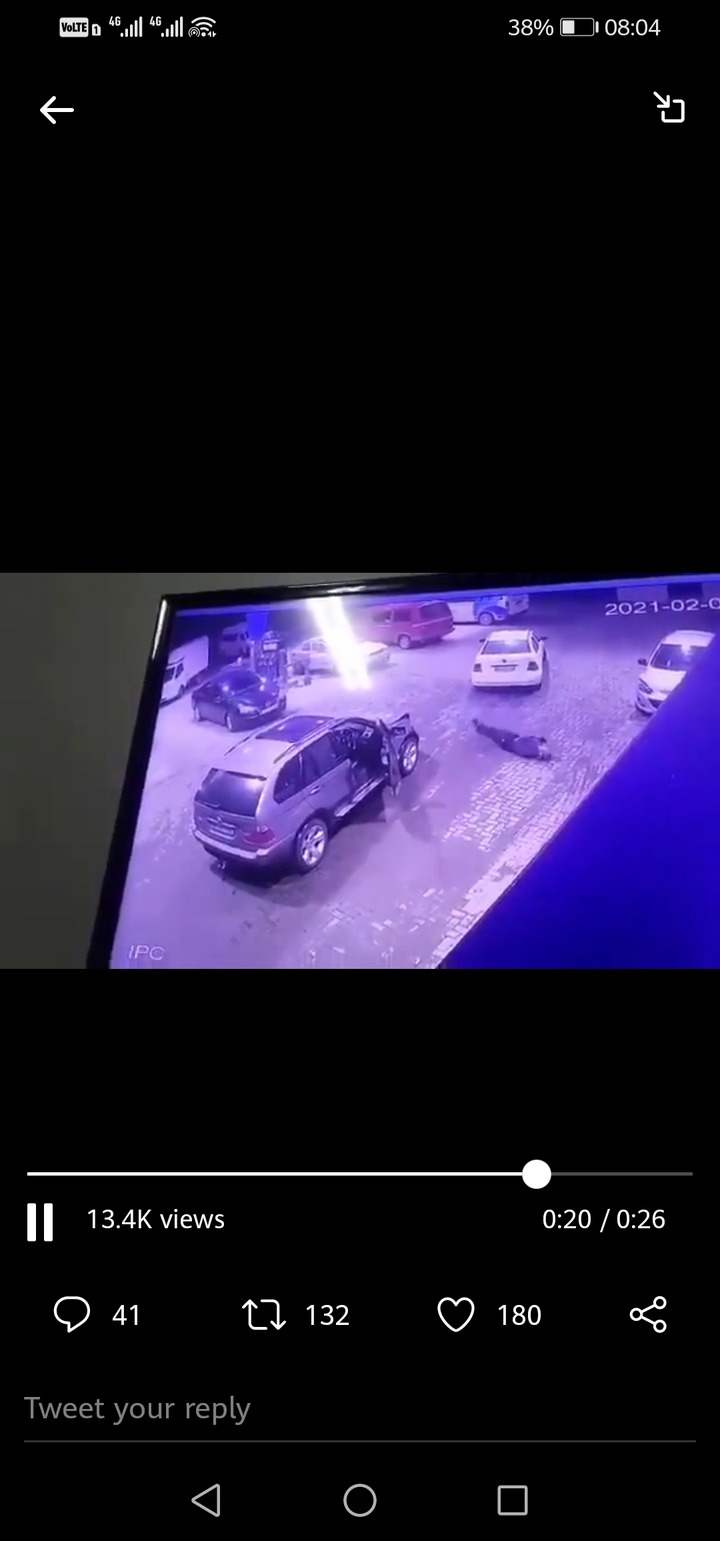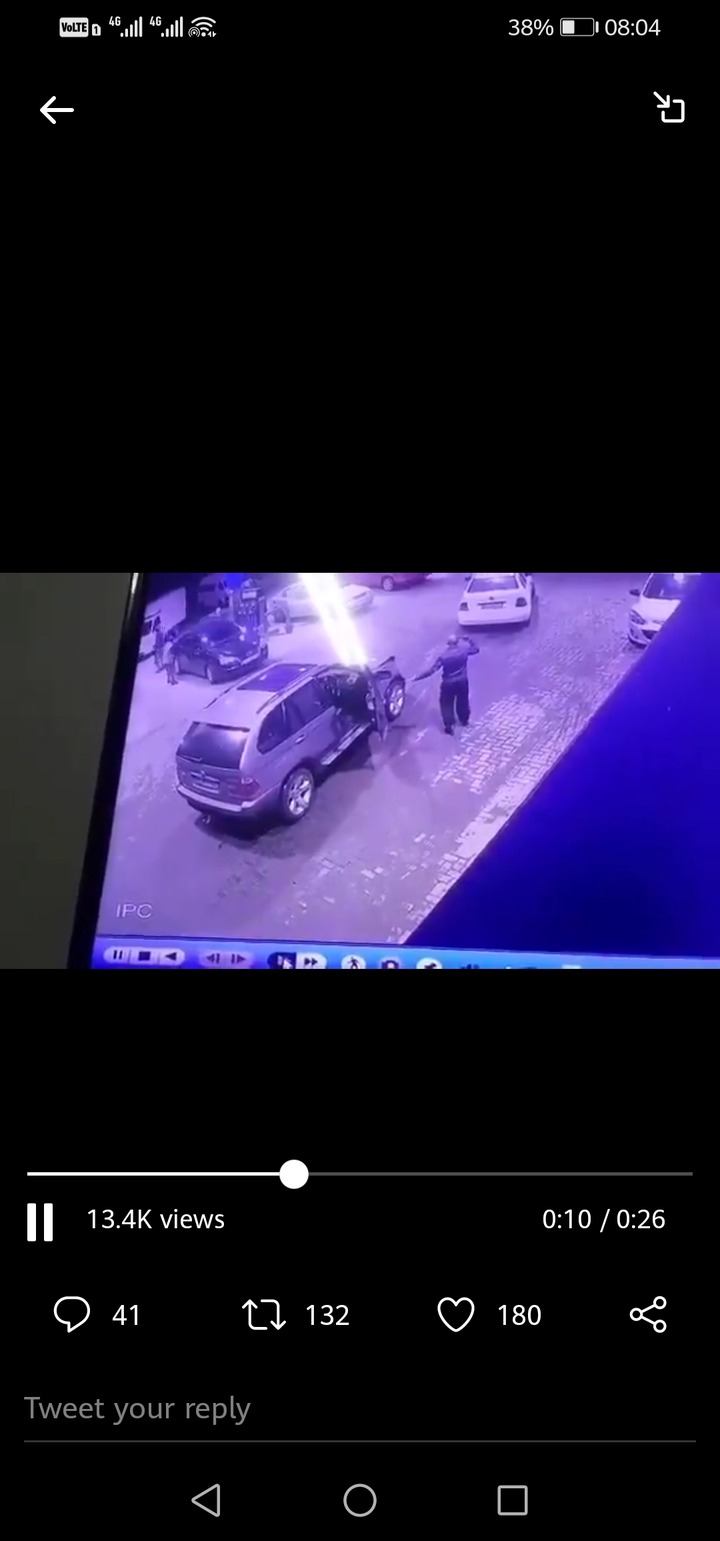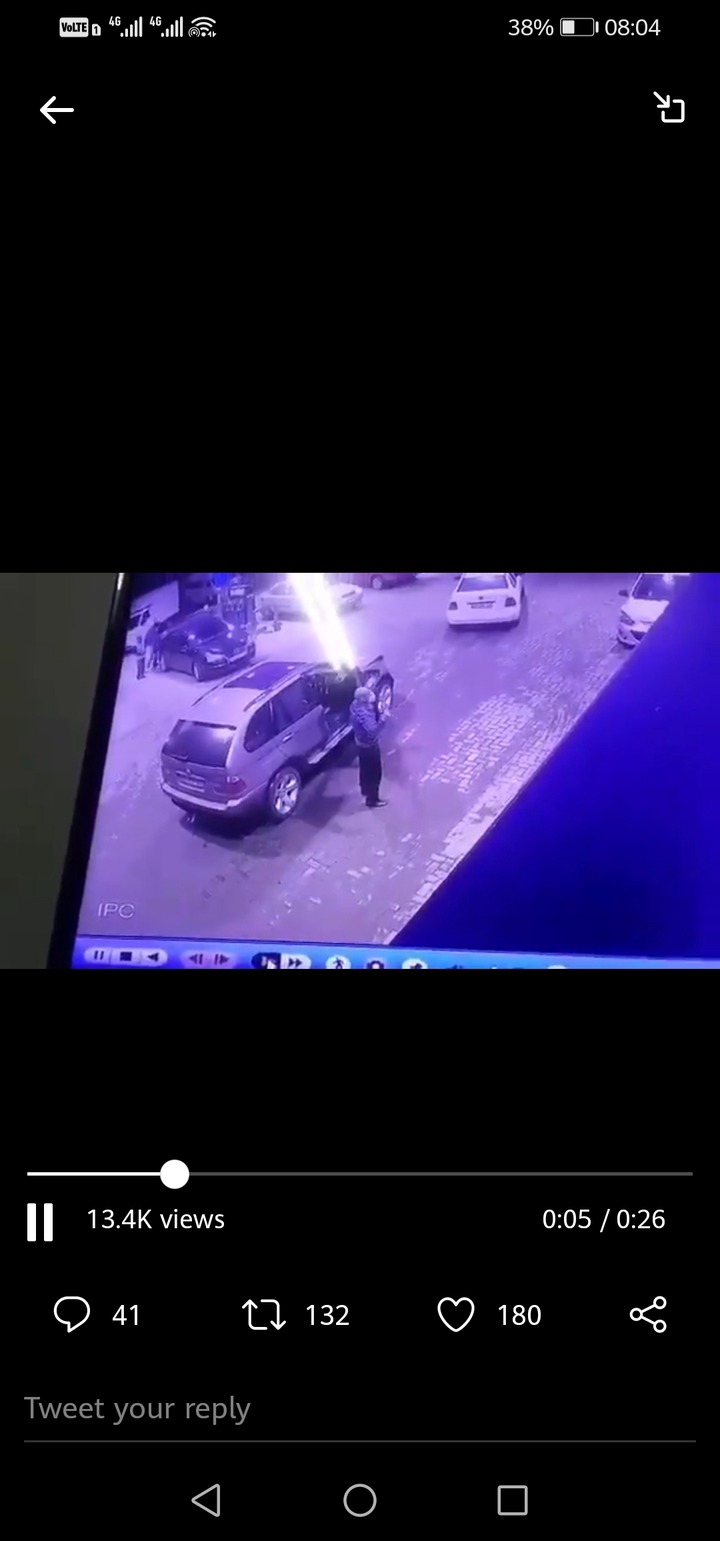 An eye witness who shared the story and videos on Twitter explained that when he arrived at the local Bp garage in Sharpeville to fill in petrol, a certain man parked in front of his car, got out and shot himself without saying a word... 💔💔💔😭😢.
This happened to a big Street next to the Memorial which capsized last year.
It was then confirmed that apparently he is the same guy who killed 5 people in Vanderbijlpark about an hour ago from the time he shot himself.
He drove over 3 people and shot 2 people before coming to the garage to shot himself.
It is advisable for people to find someone they trust, even a stranger just to talk to . People are going through hell. Lets prioritize our mental health... 😢
It is alleged he killed his wife and children 😭😭💔.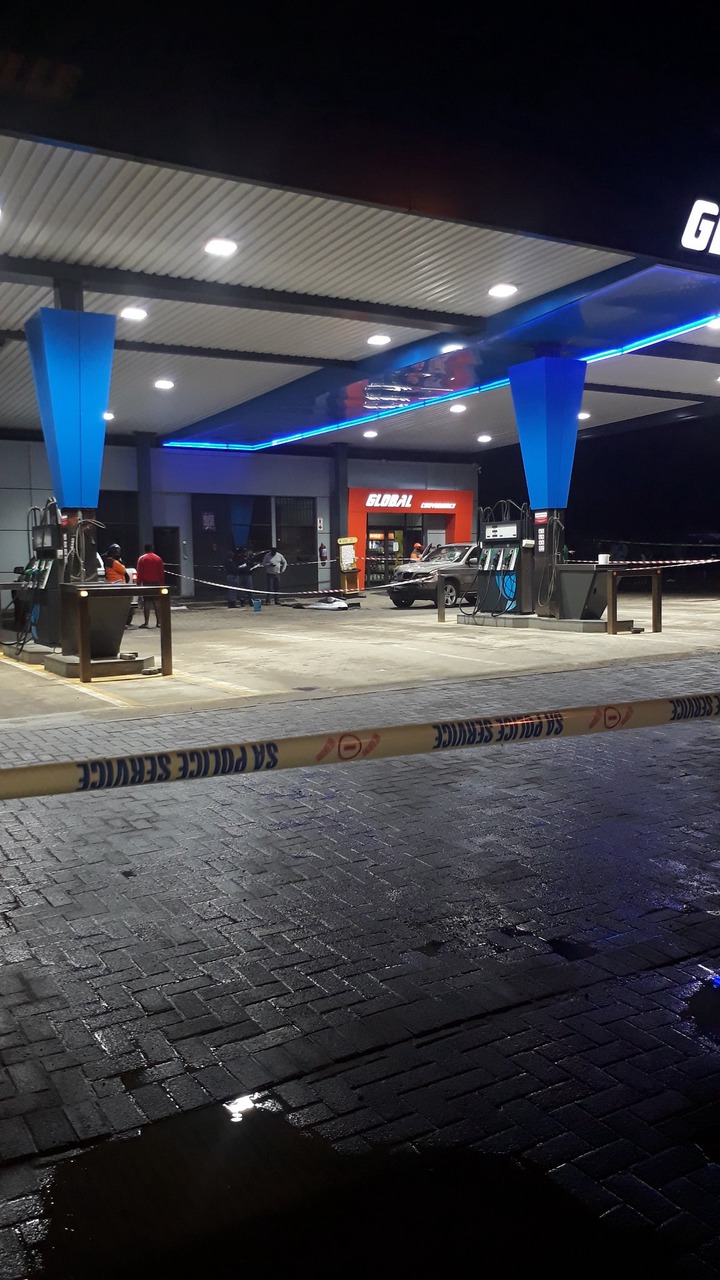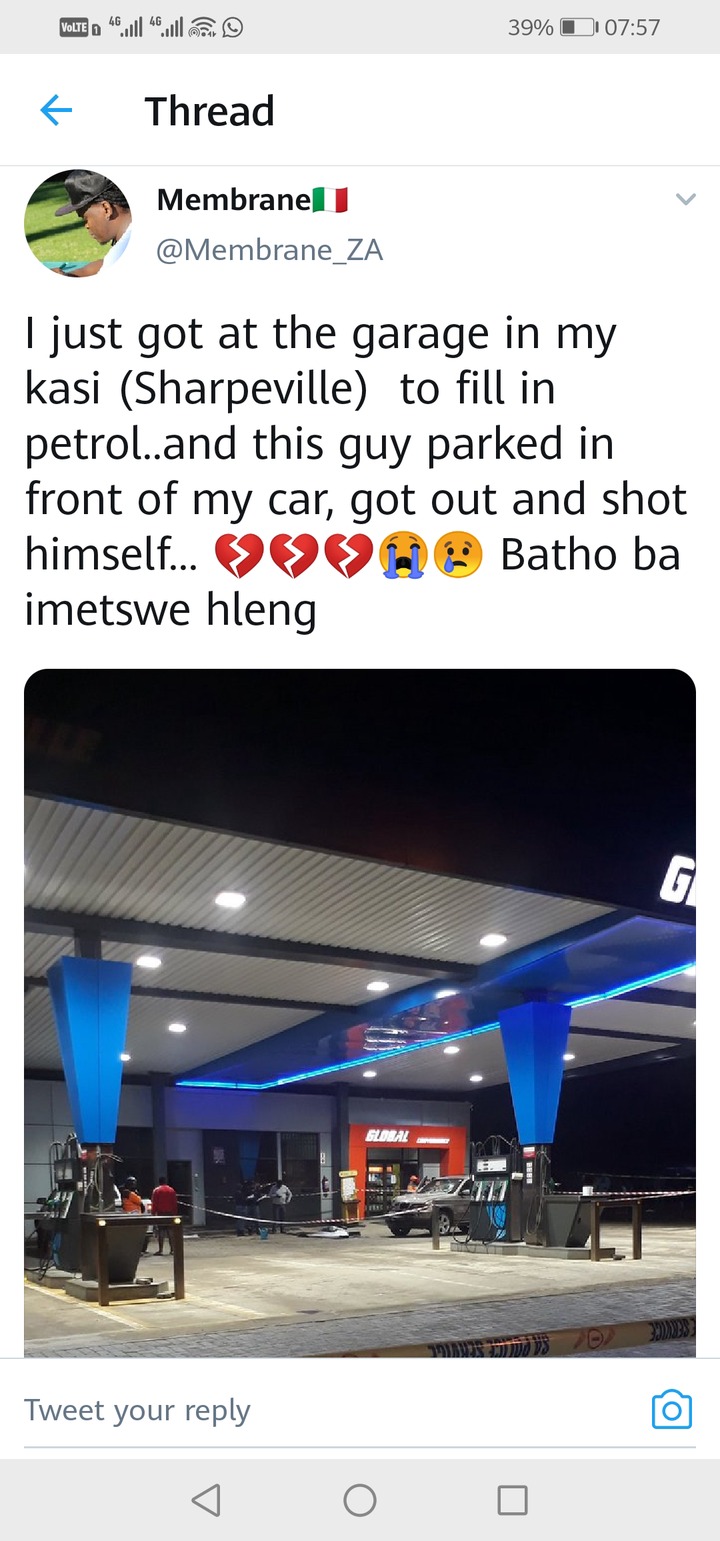 It's no longer safe out there guys, pray for safety whenever you leave your home... 🙏Always...
Content created and supplied by: Mukona94 (via Opera News )