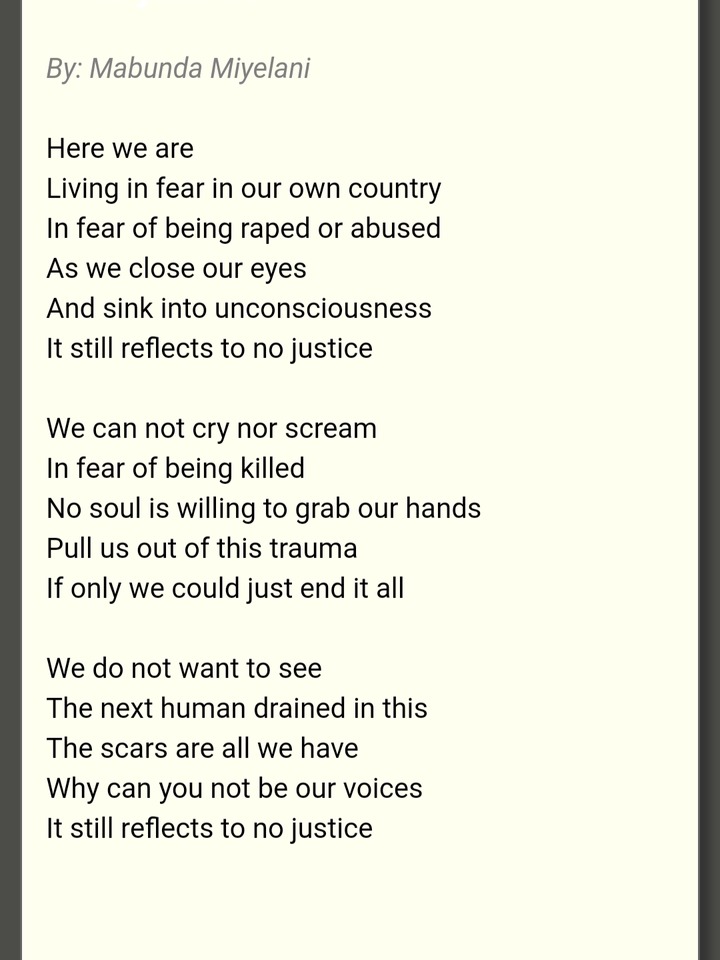 As the first Lockdown was implemented Gender based violence was at its very best which was just an eye opener for me to see how serious such matters are .
Woman and children are literally being abused and raped daily and its becoming a habit . Its true some are actually brave enough to stand out and speak for themselves but what about the ones who are in fear of speaking? I asked myself do we let them die of depression and anxiety?
I wrote a poem entitled gender based violence stating that it still reflects to no justice. Despite what someone has done or what someone is doing to you . Your value does not change and you have to embrace that .
Be the voice of the voiceless and help other people. Help the ones who are drained and traumatized where you can . Let's help and pull each other out of trauma .
I repeat: Your value does not change regarding what someone might have done to you. Embrace the ups and downs you face and still make it out breathing.
Enjoy the poem . Thank you !
Content created and supplied by: Fhumzile (via Opera News )