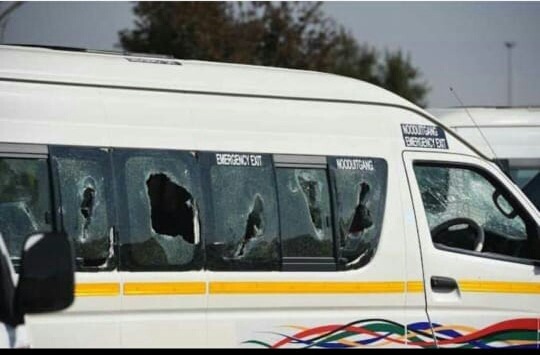 The Gauteng MEC Faith Mazibuko has shared some news which many have been longing to hear on the 18th of February 2021.
The message was shared on twitter as this was one of the breakthroughs many have been yearning for.
Taxi wars are known for bringing life to a standstill and today three well known hitmen in the taxi industry got arrested.
The taxi industry is known of being one of the dirties industries in South Africa and the police struggle to maintain sanity in this industry.
Many fatalities are recorded as the operators battle for turf and there are hitmen who are hired to carry out the killings.
In some incidents, commuters get caught up in the cross-fire.
A tip-off was made to the police of heavily armed suspects who are believed to be behind a series of shootings in the Gauteng Province.
They were said to be carrying out patrols in the Atteridgeville terrorising taxi operators. A team of police officers was assembled and followed up on the information which had been provided.
The members spotted the suspects vehicle and they managed to intercept it and asked the driver to pull over.
A search was done and it was discovered that the suspects were heavily armed with firearms and live rounds of ammunition.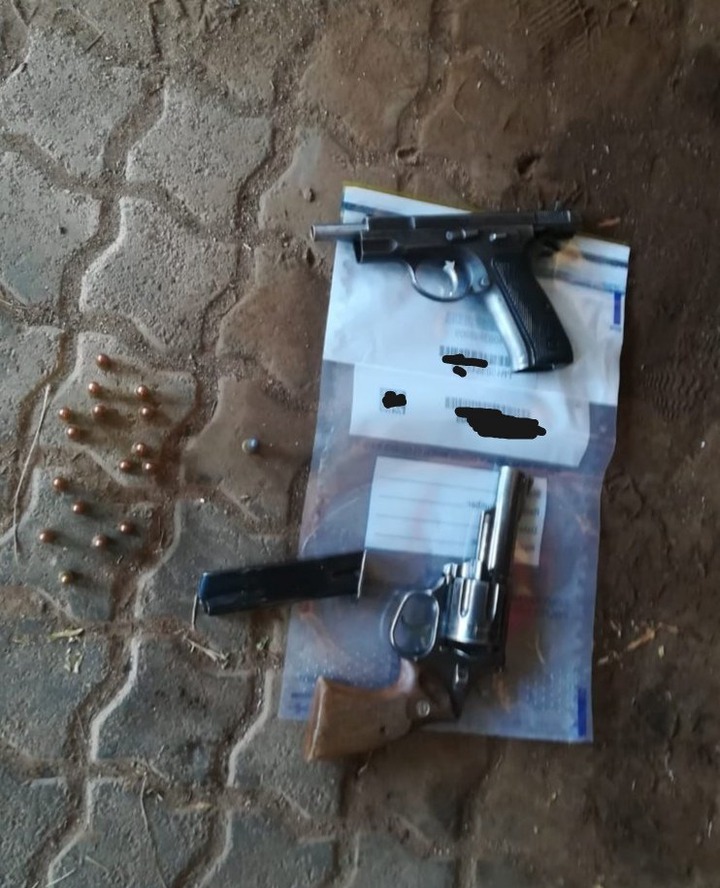 In a message that was shared on her official twitter account, Faith Mazibuko wrote, "The Gauteng Provincial Taxi Task Team has arrested three suspects and recovered two unlicensed firearms with live ammunition, in Atteridgeville."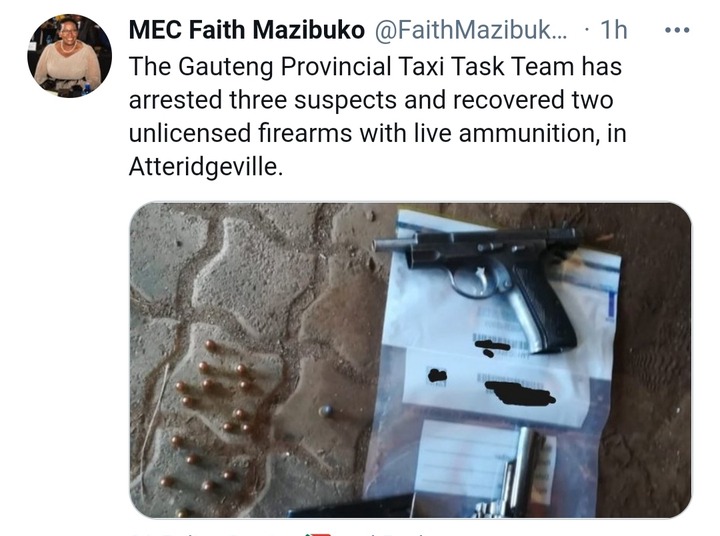 The members immediately arrested the suspects and confiscated the vehicle they were using together with firearms and ammunition.
They have been arrested facing charges of being in possession of unlicensed firearms and ammunition. They are being detained at Atteridgeville police station as investigations continue.
A ballistic testing is set to be done on the firearms as the members seek to ascertain if it has been used in other crimes across the country.
The possibility of additional charges being placed on the suspects cannot be denied as investigations continue.
A court date has not yet been given but they are expected to appear in the Magistrate Court soon.
Others who heard the news were quick to conclude that the suspects will soon be out again on bail to terrorise citizens in the streets.
Content created and supplied by: AfricanChannelNews (via Opera News )