If there's one thing that we got validation from during these hard times of the corona virus with the lockdown, it's the fact that people are creative!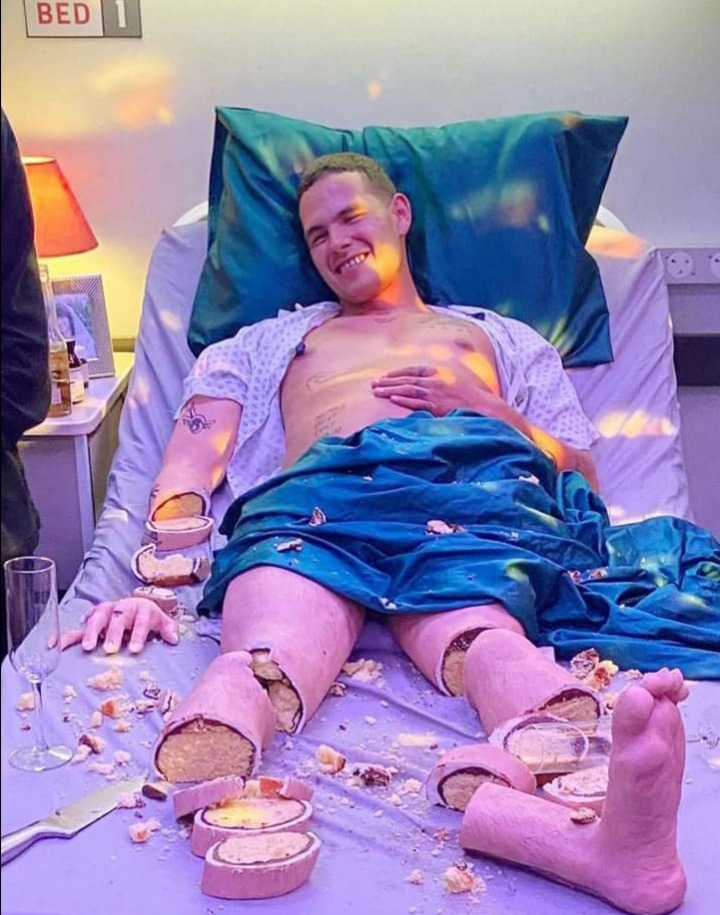 Source: Facebook
It is amazing what people can produce with their own hands when they are given the platform to go wild with their imagination. Pictures have been circulating of a man on a hospital bed.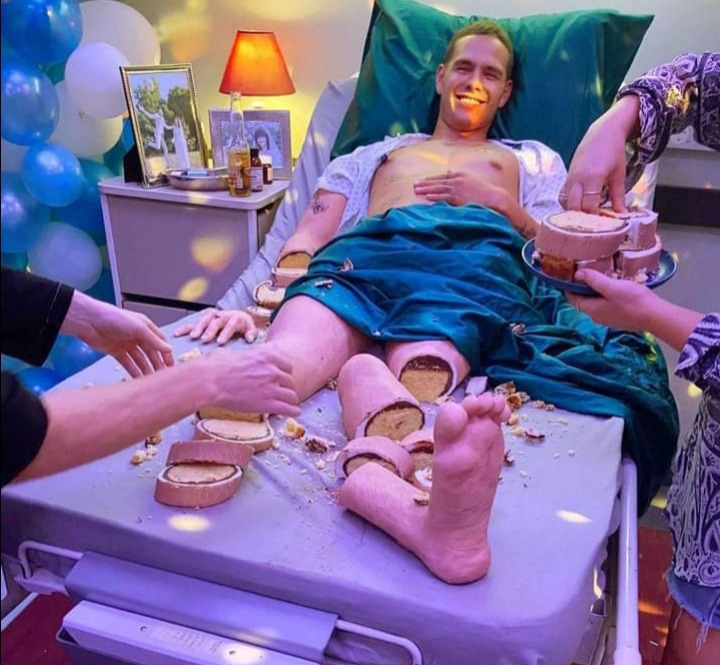 Source: Facebook
With close introspection you'll see thst his legs and arm are actually cut into cake slices. At first you'd think his whole body is a cake but his face is in a different position in other pictures.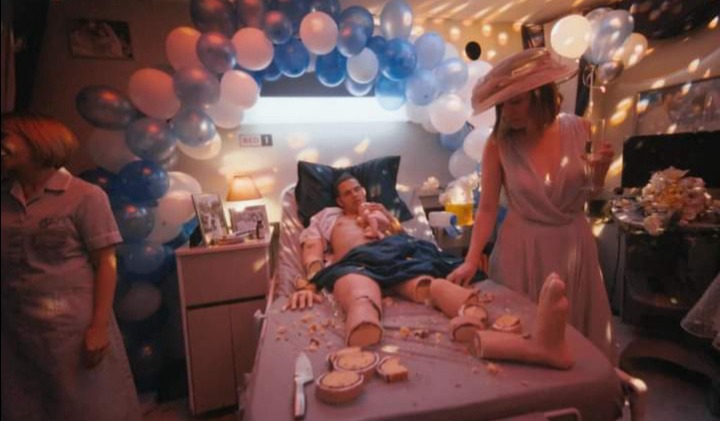 Source: Facebook
Above you see the man holding a baby, which means his upper body and left arm is real and not a cake. When you look at his bedside there are wedding pictures, which one may assume that he lost his wife in a tragic accident, and the baby survived.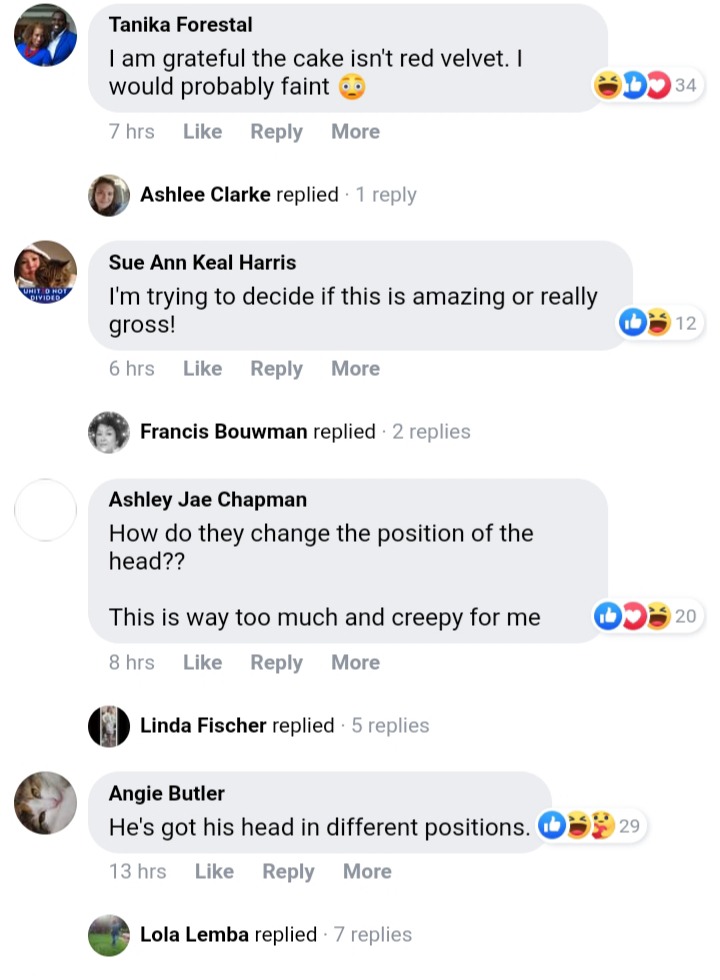 Source: Facebook
Content created and supplied by: ZeeZondi (via Opera News )