The issue of small babies being dumped has been a pressing one. Some babies have been found in drainages. 
Human rights activists and organisations have not been silent in the fight against this very horrible situation that seems to be at its peak especially in Africa. 
Poverty has been cited as one of the reasons why women dump their newly born babies as they can not afford looking after the babies.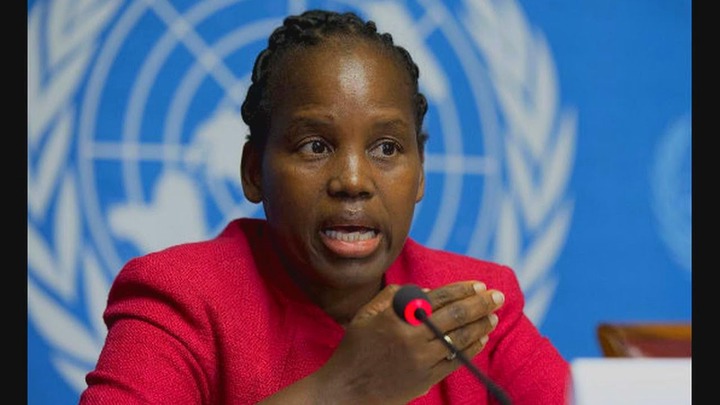 A Member of Parliament in Botswana has now taken the fight in her court by calling on the men who impregnate the women who dump babies to be arrested and charged together with their partners. 
Specially-elected Member of Parliament and human rights lawyer Unity Dow this week continued playing her advocacy role when she suggested in Parliament that all men who impregnate women must be jointly charged once the lady dumps the baby.
Dow has been seen by some quarters of Botswana as a bright light towards the fight men who wrong women and get away with it.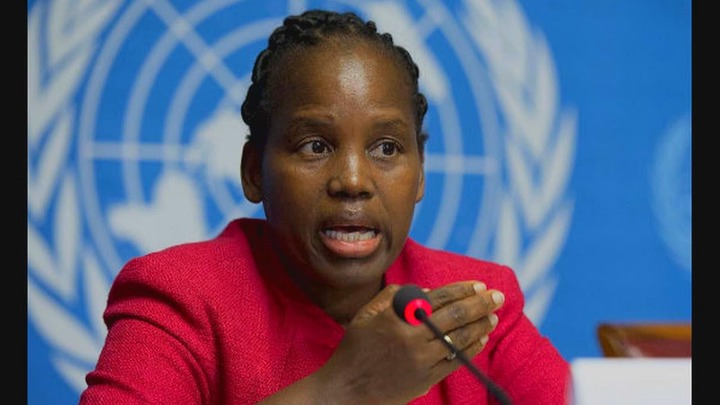 Dow went on to ask the Minister of Defence, Justice and Security Kagiso Mmusi to tell parliament how many men had been prosecuted as co- accused persons in "baby dumping" cases, and if none, whether he considers a man who is aware that he has made a woman pregnant to have any obligations, including the legal obligation to care for the baby upon its birth, and what legal reforms he considers necessary to extend the obligation to care for a newborn to the father of the same, thereby ensuring that the obligation does not rest with only one parent, the mother.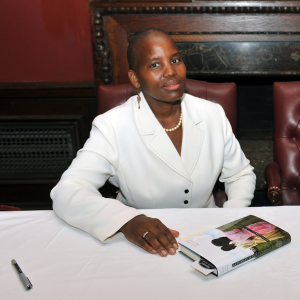 Faced with the prospect of having to fend for their children without financial support from the men who impregnated them, women find baby dumping as the only alternative they have. 
Men should also be held accountable for their actions as babies are not born by one person. 
Source: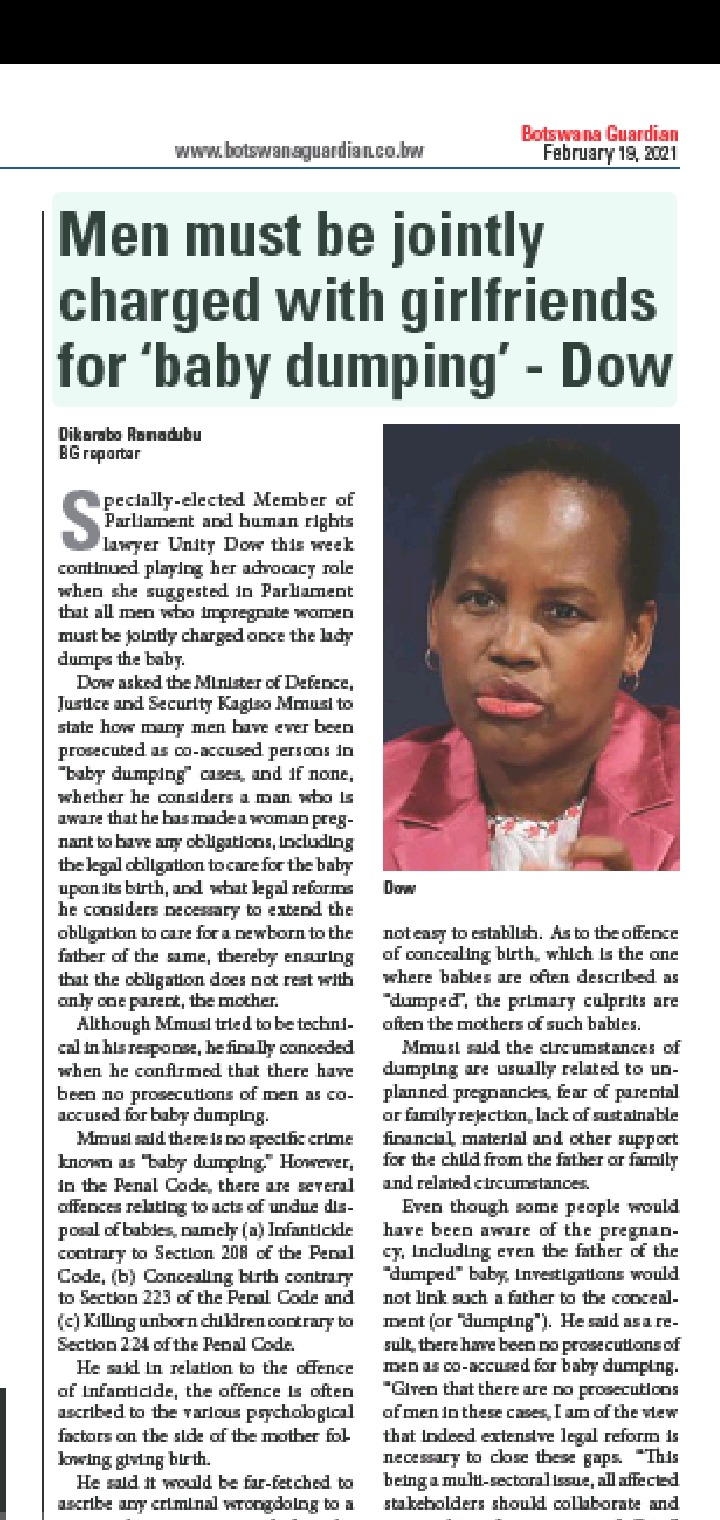 Content created and supplied by: LeahWrites (via Opera News )