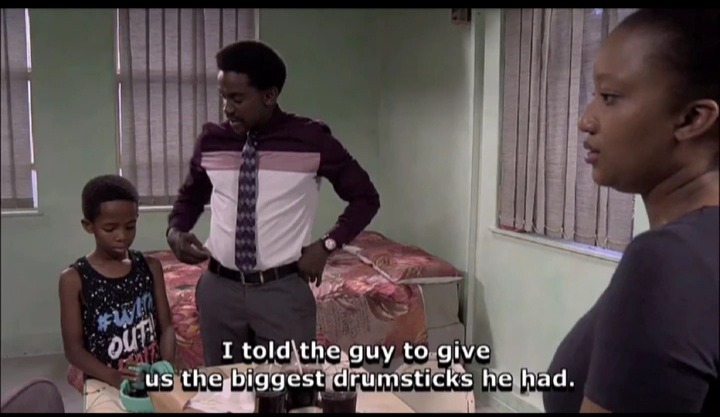 Bohang and Tebello are both actors in Scandal etv. Bohang (BG) plays the role of police captain in the Newtown police station and an abusive ex-boyfriend to Tebello's mother Seipati. At the other hand Tebello made a debut of a young boy who used to take care of an old woman who was sick and being abandoned by her daughter whose after her passing ,her daughter adopted the young boy.
Tebello seems to remember everything that Bohang did to Seipati while they were still staying together. His most important agony is to protect his mother from this abusive man who always get away with crime.
Bohang is trying the best he can to make his way back to Seipati's life in cost of other people's freedom and lives. He framed Mr Mokheti(Lerumo's father who could do anything to protect Tebello and his mother since Lerumo is dating Seipati) of selling drugs and arrested him straight to jail.
Bohang threatened Tintswalo(Seipati's friend) that he will kill her family . Bohang seems desperate to would do anything just to be in Seipati's life again.
Tebello seems to be developing more hatred to Bohang as he has seen through his intentions.
Content created and supplied by: PRICILLA21 (via Opera News )