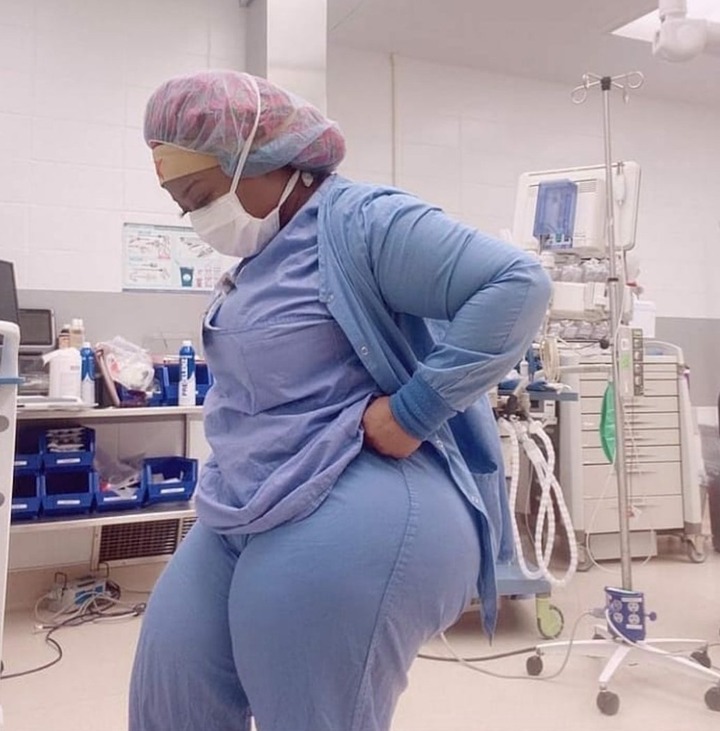 "Not feeling well? I'm here for you, People's Servant" was the heading that accompanied the beautiful picture that was posted on twitter earlier today at 11:35. Nurses are known to be one of the tidiest and cutest employees in the entire world because they always look keep themselves clean and presentable.
Many men talked about her beauty and her body instead of talking about the fact that she helps to save lives and heal the sick. They didn't even talk about the scary and horrible things they see at the hospitals, patients who got badly injured from accidents, having to pluck glasses from the patients' faces and bodies, they only focused on her beautiful body and commented on it.
Here are some of the comments made about the nurse.
@ThabangMogoboy5 "Chubbiness plus beauty"
@Don3174 "I'm relieved , before a visit to the Hospital"
@BraRiks19 "i wud immediately heal just by looking at that"
https://twitter.com/SunOfAfrica4/status/1361610070161829888?s=20
Content created and supplied by: MakhayaNews (via Opera News )